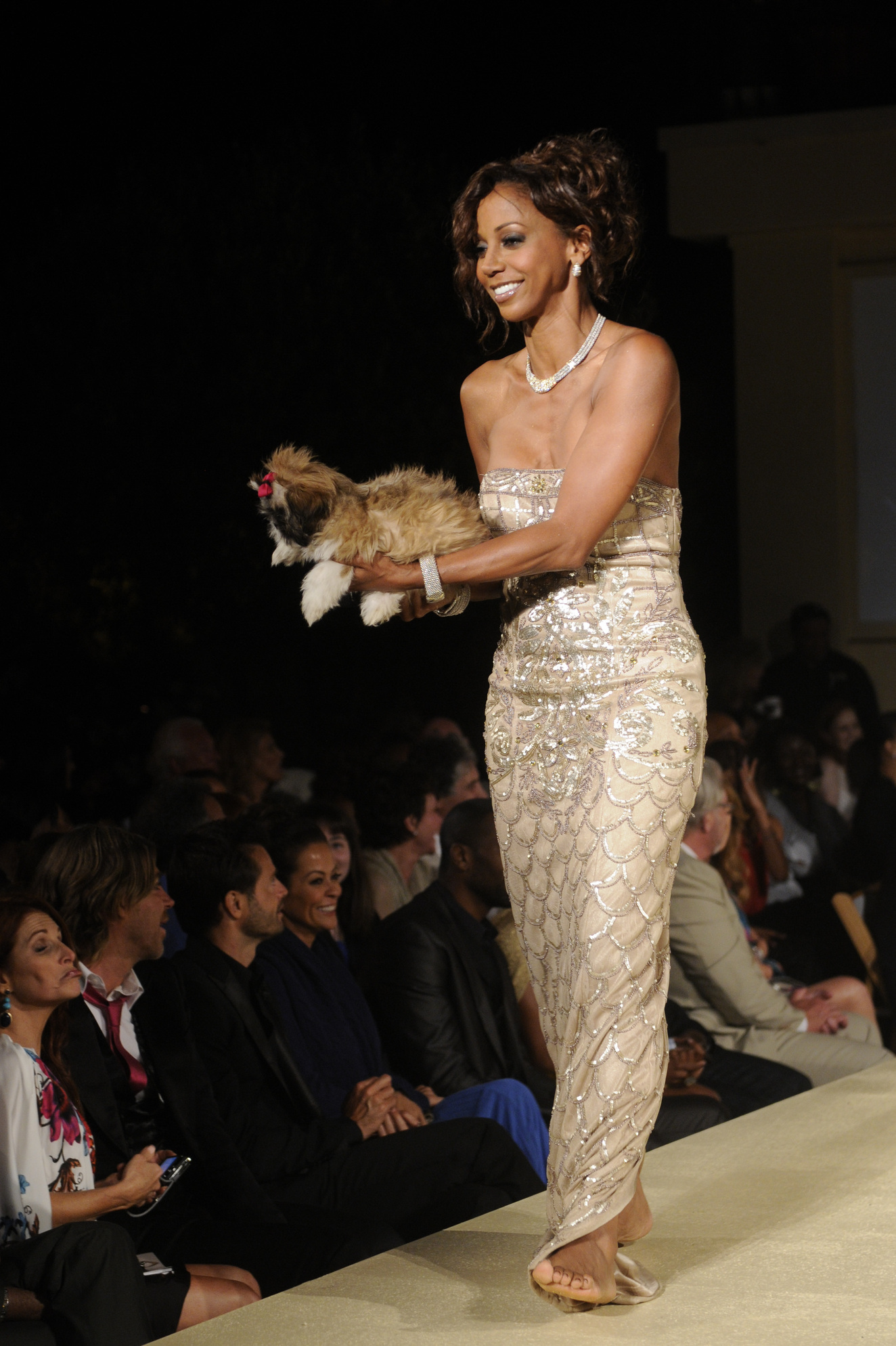 When one hears of a gathering of celebrities in gowns and tuxedos; a Grammy-winning legend belting out hits; a couture designer showing her wares on 5'10" women who top the scale at 120 lbs; and an open bar featuring Patron, Patron, and more Patron; one thing one knows for certain, - you are hearing about a swanky L.A. event. When the story continues that everyone genuinely enjoyed themselves, that the laughs were real, and the kisses actually touched the face of the recipient, one can also easily dismiss the notion that they are hearing about a celebrity award's event.
Maybe this Hollywood gala was able to succeed where so many fall flat because its motivation and purpose was purely altruistic. Holly Robinson Peete and Rodney Peete hosted the 14th Annual Design Care extravaganza to benefit the HollyRod Foundation. The HollyRod Foundation was founded in 1997 by NFL quarterback Rodney Peete and his wife, actress Holly Robinson Peete to help those living with autism and Parkinson's Disease (PD). (Holly and Rodney have an autistic son and Holly's late father suffered from PD) Design Care, is traditionally an evening of celebrities, philanthropists, A-List entertainment and a couture fashion show by an icon in the fashion world. Design Care has become a much anticipated, "must-attend" summer soiree. Celebrities in attendance were Paula Abdul, Arsenio Hall, Lisa Rinna, Harry Hamlin, Brooke Burke, David Charvet, Melanie Brown, Jane Seymour, James Keach, Shaun Robinson, Shannon Tweed, Yvette Nicole Brown, Michael Ealy, Amy Yasbeck, Dondre Whitfield, Salli Richardson-Whitfield, Ming Na, Regina King, Tracee Ellis Ross, Norwood Young, Lela Rochon and many others.
I knew that I was in the "place to be" when I arrived at the sprawling oceanfront Malibu mansion of Wayne Hughes and Patricia Whitfield. Upon entering, I passed the Red Carpet cameras to see the lawn had been creatively converted into a showroom for dozens of Hall of Fame athletes and musicians signed memorabilia. There were also very reasonable starting bid priced jewelry, handbags, trips and libation baskets. There was something for everyone to bid on if they were truly at Design Care 2012 to support the Peete's vision. Many supporters shelled out thousands during the silent auction and even more money was raised at the live auction conducted by comedian Mark Curry. The Peetes graciously acknowledged many friends who could not attend but sent significant financial support. Peete said, ""Oprah wrote a big check," and Robinson Peete followed, "I framed it."
The Peetes have been married 15 years and have 5 children. Their interactions and humorous banter suggest that they really do like each other -- sometimes a rarity in celebrity marriages. They laughed at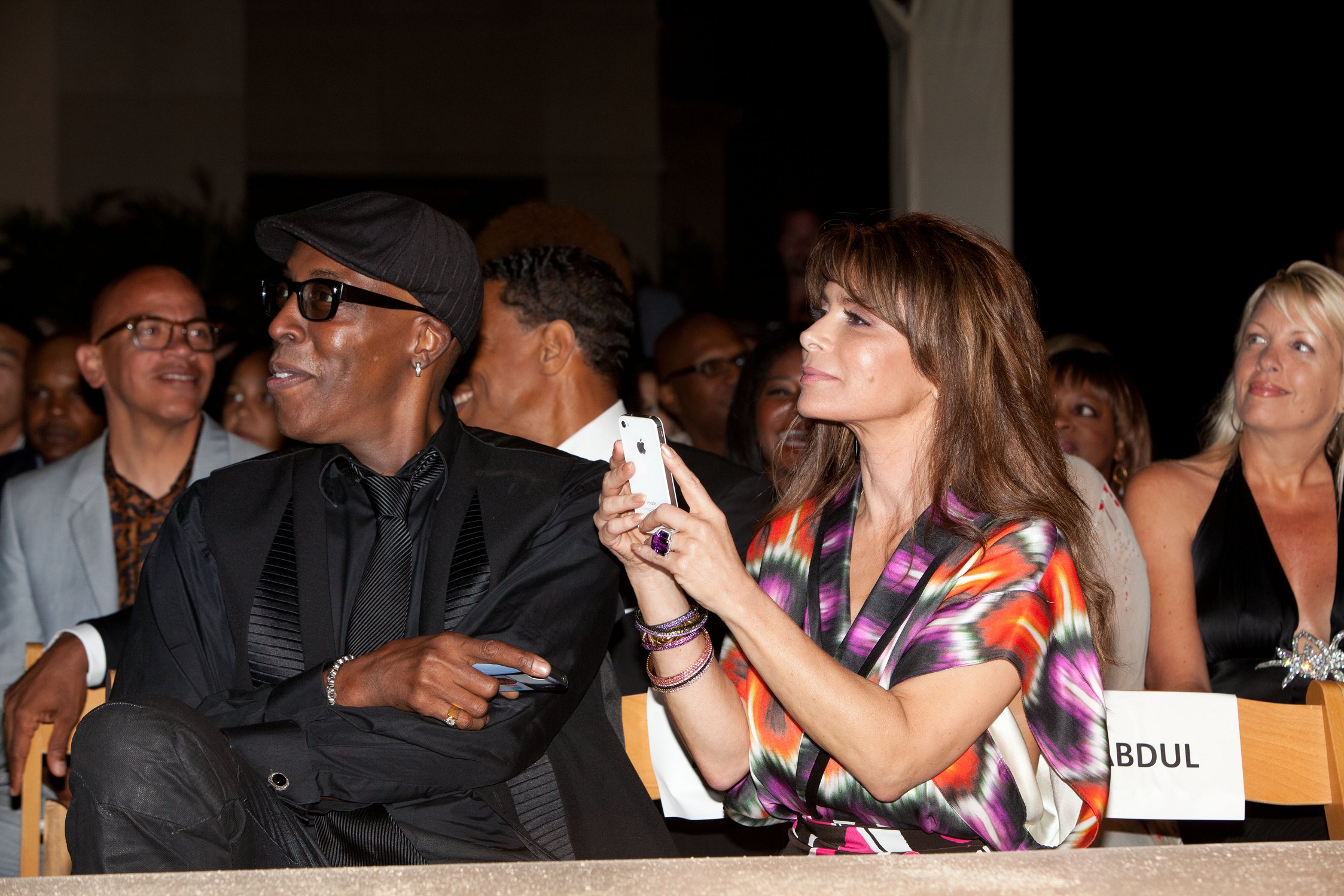 each other, shared tactful, yet funny insight regarding the children's dancing prowess and made the 400 attendees feel like friends of their family. Still, the night was not really about the laughter everyone shared, it was to raise money and bring awareness to the pain many with autism and PD experience daily. What a delicate balance one must achieve on an evening like this -- and the Peetes walked that tightrope brilliantly.
Design Care 2012 was no different in executing its winner formula from years' past. Ultra famous designer, Sue Wong showed her recent collection to "oohs and aahs" from women appreciating the beautiful and wearable garments. Then awards were presented to corporations and individuals for their commitment to the fight against autism and PD. Gerald Storch, company chairman and CEO, received the HollyRod Corporate Compassion Award, on behalf of Toys "R" Us; Zev Glassenberg and Justin Kanew of "The Amazing Race" were given the HollyRod Champion Award and former NBA star Brian Grant was awarded the Matthew T. Robinson, Jr., Award of Courage.
To my utter surprise, on that evening, it was the first time that I learned that Brian has PD. Although I had spoken with him earlier in the evening, I did not notice the significant trimmer in his left hand. Having been "connected" to the NBA via marriage and having a mother-in-law with PD, I was especially taken aback by Brian's illness. Grant is still an elite competitor, only now he is working to box-out the physical and emotional effects caused by PD. Not wanting to be pitied by a heart-wrenching video produced to highlight his on-court successes and his off-court battle with PD he said, "I'm upbeat. I'm loving life." Robinson Peete, came back with the timing of Joan Rivers, said that they had to produce that type of video to move some of the silent auction items. The audience's emotions were once again shifted from solemn to spirited in a flash.
The Malibu weather had changed from warm and mild to clear and crisp and I began to think that the guest might soon begin to scamper. The attendees had already enjoyed the lamb chops, crab cakes and salads from sponsor Outback; coupled with the free-flowing Patron, wine by One Hope and water sent by Smart Water.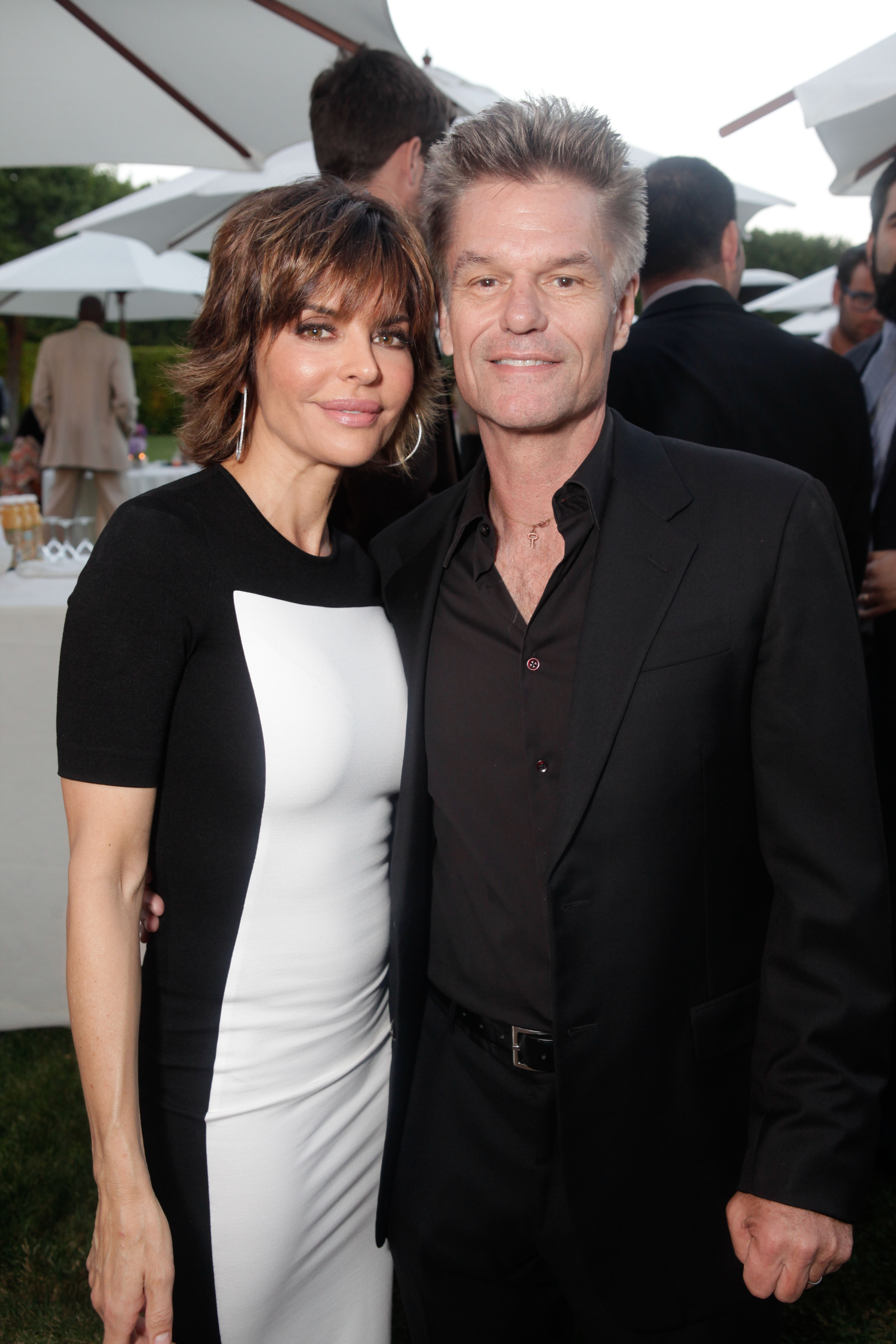 Holly and Rodney had been gracious and entertaining hosts, and most importantly, the supporters had to felt gratified to learn of all of the people their financial contributions would help through the works of the HollyRod Foundation. Even a little Shiatsu rescue puppy that was auctioned and won by Designer Kym Gold for $10,000, had to feel like 'it was a good night," But then I remembered, there were rumors that my friend and Grammy-winner Natalie Cole was going to perform. Now I understood why no one was leaving. They were just heading to the bars and the bathrooms.
Ricky Minor, quite possibly the most sought after, and well-known music director in the music industry today, took the stage and began to jam loud and strong. Out came Jeffrey Osborne who rocked his hit songs and got the crowd dancing and singing in the yard and on the runway recently walked by Sue Wong's "Mudels". Okay, I was one of the people dancing on the stage like a teenager but since I was dancing with Holly's mother, the vivacious Delores Robinson, I knew, once again, I was in the "place to be". I was having the best time that I'd every experienced at a fundraiser and I knew my friend, who had recently lost her mother, was getting ready to take the stage so my emotions were high.
Natalie Cole has had her own very public health issues but she looked like I hope to look at 63 years old, and she sang like I will never, ever be able to sing at any age. Her 6" crystal embellished pumps to compliment her delicate, cream color lace dress, under her "by the way I'm fabulous" sheered mink jacket was stylish and elegant. Her grace and sophistication embodied what is missing from my generation of singers. She was flawless and fabulous and that was before she sang a note. But when she opened her mouth, it was the pièce de résistance to Design Care 2012.
Natalie sang a medley of her greatest hits including, I've Got Love on My Mind" during which everyone sang every word and danced unabashedly. Natalie Cole is proof that for some Stars, their light gets brighter with age.
Holly Robinson Peete and Rodney Peete had shown their appreciation for the support of HollyRod in a glamorous manner. The Design Care 2012 was a huge success financially, socially and aesthetically. "Old Hollywood" would have been very proud, just as I know every individual and family living with autism and PD are proud of the HollyRod Foundation.
SUBSCRIBE TO & FOLLOW THE MORNING EMAIL
The Morning Email helps you start your workday with everything you need to know: breaking news, entertainment and a dash of fun. Learn more