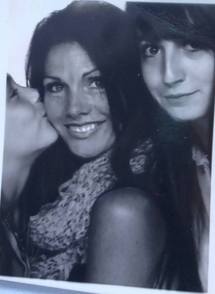 Through my life I have been open to advice, sometimes too open and not knowing how to say "no thank you." Always looking for ways to expand and hoping there are ways I can share what I've learned with others. Now I have a better understanding and I don't just take the advice. It's no longer in my nature -- I'm a person who walks to the beat of my own drum while looking for ways to apply what I've learned -- if it aligns with my intentional life and to goals.
The best advice I have ever received was to do it scared. This wasn't from a long-time friend or family member -- no, they can often feel your fears and want to protect you from failure. Sometimes they worry that pushing forward with some of your ambitions will cause disruption. Of course it will! I've learned that you need to be around people that will challenge you and inspire you to be the best version of you. Surround yourself around leaders that you want to immolate, your limits will expand and your fears will become easier to move past even becoming a challenge that gives you more oxygen.
You will never know what you are truly capable of until you try. Challenge yourself and if you fail remember that brick walls are only there to see how badly you want something. Before I read the phrase do it scared I would limit myself. I always knew I was capable but fear held me back. I didn't have the super-sized courage I do now to face my fears.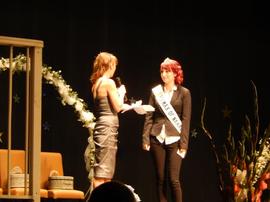 Who knows when I would have started writing, developing on-line businesses (I didn't even get along with my computer so how was I supposed to work on it daily?), sharing my story, and teaching my girls to do anything they feel they need to even if it scares them.
My nature is social and outgoing but when it comes to my private life I am diplomatic, private, and reserved. Sharing my story is the largest "doing it scared' challenge so far. After you start doing it scared you realize how powerful it is, not only for yourself but for the people whom it touches. It drives you to the edge of your capabilities and you end up doing things you hadn't even envisioned you would possibly be doing.
I have had the privilege of being surrounded by many influential people that have shared life-changing words of advice with me, advice that has helped shape me as a mother and a friend, and were the catalyst to my growth as an individual.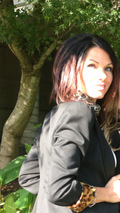 "It's fine to be scared -- do it scared. It's fine to be unsure -- do it unsure. It's fine to be uncomfortable -- do it uncomfortable. Just do it scared." - Rory Vaden.
My advice is do it scared! Just knowing those three words together may change your life and give you the courage to fulfill your life's adventure. Reading this advice has changed my life, initially giving me permission which turned into confidence. Now I get energy when I'm scared and excited about the way I get to face it head on, trusting that if I take the necessary steps forward anything is possible. The only looking back I do is to celebrate how far I've come.