Nothing lifts our spirits better than retail therapy, and, thanks to Miami's healthy economy these days, there are plenty of boutique openings to keep us in a perennial state of bliss. We like to think of it as an investment in our mental health.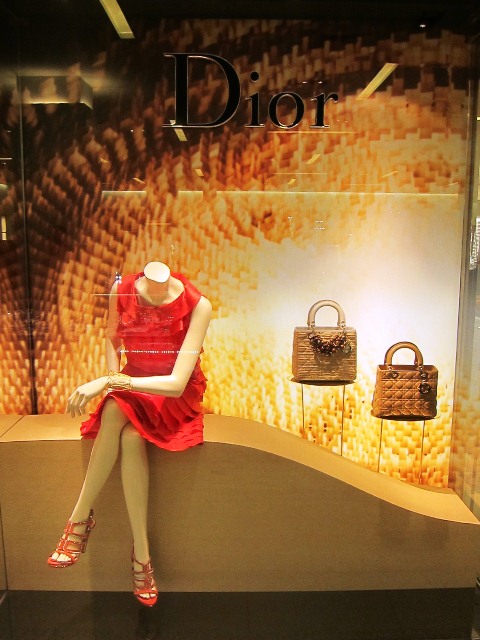 The Dior Handbag Boutique at Saks Fifth Avenue Bal Harbour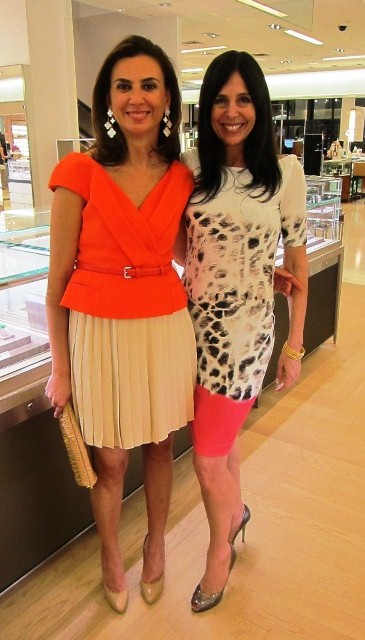 Francesca Halpryn and Vivianne Kurzweil at Saks Fifth Avenue Bal Harbour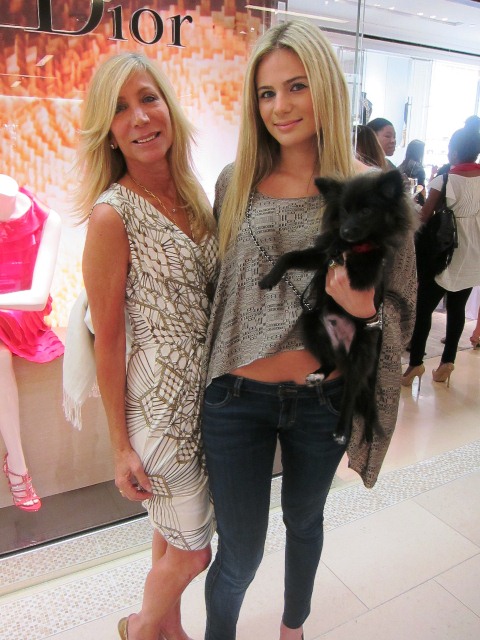 Elissa Lang and Paris Dorfman with Pomeranian pup, Merlin, at Saks Fifth Avenue Bal Harbour
And, if you ask us, there's no better investment than a good handbag. At the launch of the new Dior Handbag Boutique at Saks Fifth Avenue Bal Harbour, there were plenty of bags sure to stand the test of time and trends. The event, hosted by Dior along with event chairs Catherine Fidani and Lydia Touzet, was an informal kickoff to next year's Vizcaya Preservation Founders hat luncheon, drawing a gaggle of glam guests in the form of Miami philanthropists bearing, and buying, Dior in silhouettes including adorable Lady Diors in vibrant turquoise and vermillion Cannage quilted leather.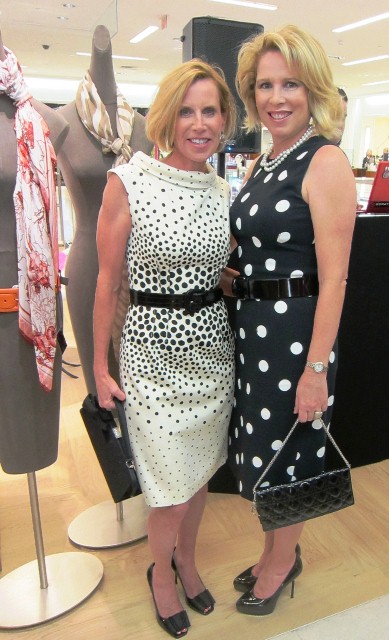 Nancy Batchelor and Barbara Hevia at Saks Fifth Avenue Bal Harbour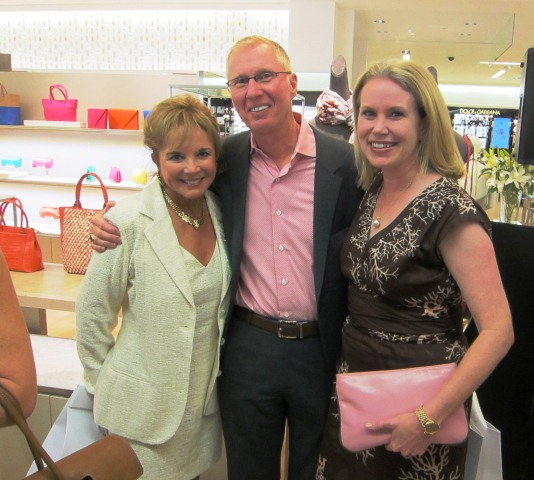 Swanee DiMare, Jon Batchelor and Maria Beguiristain at Saks Fifth Avenue Bal Harbour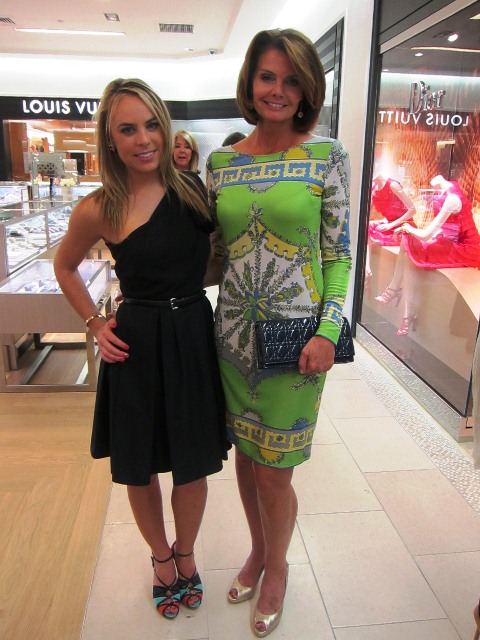 Taylor Olson and Lydia Touzet at Saks Fifth Avenue Bal Harbour
How could we resist trying on a pair of neon skinny jeans in the clever color "Highlighter?" At Joe's Jeans, which launched its new store in Aventura Mall, witty colors are par for the course. Another great spring hue: "Parakeet," which, as it sounds, is a pitch-perfect bright green. Hosted by young Miami 'it' couples Martina and Fabian Basabe, and Daniella Sredni and Scott Alcus, the party was, at one point, a sea of leggy girls with bodies so lithe it made us want to hide out in the fitting room.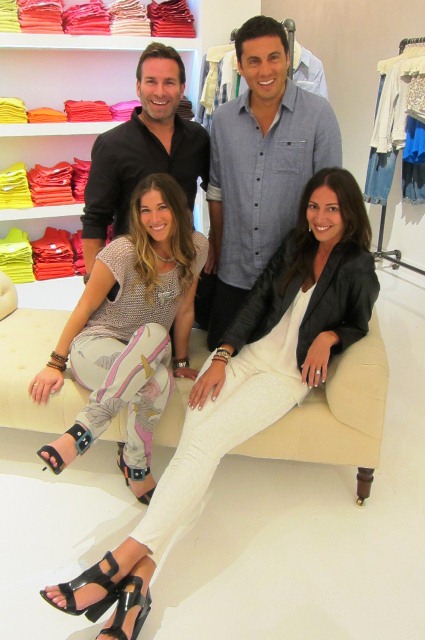 Scott Alcus and Daniella Sredni with Fabian and Martina Basabe at Joe's Jeans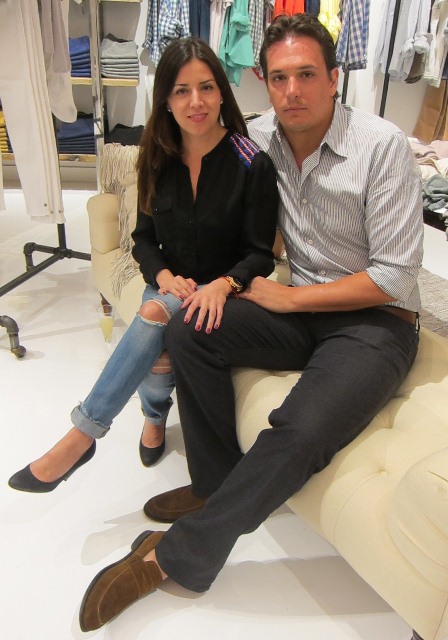 Alejandra and Simon Dibos at Joe's Jeans
Amelia Buffaloe and Lindsey Graziano at Joe's Jeans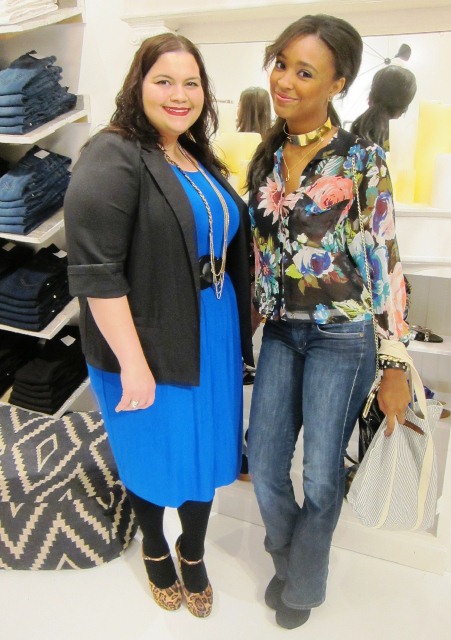 Fashion bloggers Kristin Marie and Ria-Michelle at Joe's Jeans
Luxury jeweler and watchmaker Chopard reopened its Bal Harbour Shops boutique with an elegant soiree that showcased its jaw-dropping creations, including an exquisite-beyond-measure seahorse necklace from the Animal World collection composed of 1,226 colored diamonds -- mostly pink in a variety of full-cut and briolette -- and 46 cultured pearls. Priced at $650,000, it would make a lovely Mother's Day gift for one of Miami's big-spending Brazilian ladies, who have no problem flaunting their jewels, fancy cars or designer clothes, taking us back to Miami's excess of the '80s.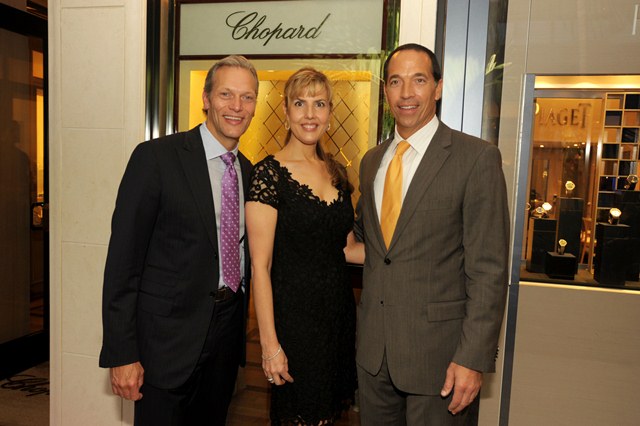 Chopard President & CEO Marc Hruschka, U.S. Retail Director Catherine Bove and Boutique Director Scott Maroon at Chopard Bal Harbour. Photo credit: Ryan Troy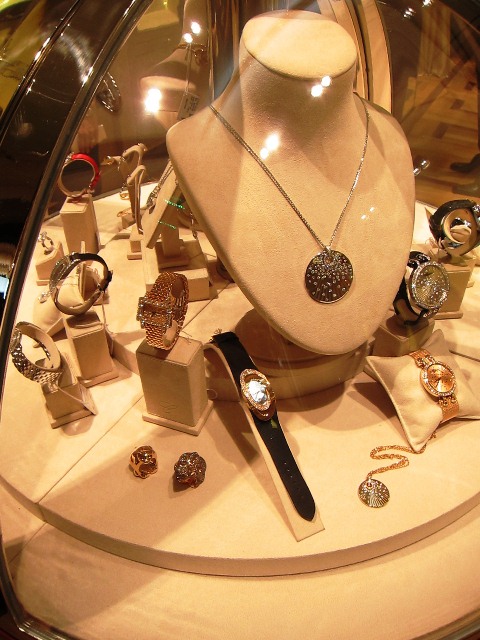 A selection of jewels on display at Chopard Bal Harbour, with pieces from the Xtravaganza, Animal World and Classic Ladies collections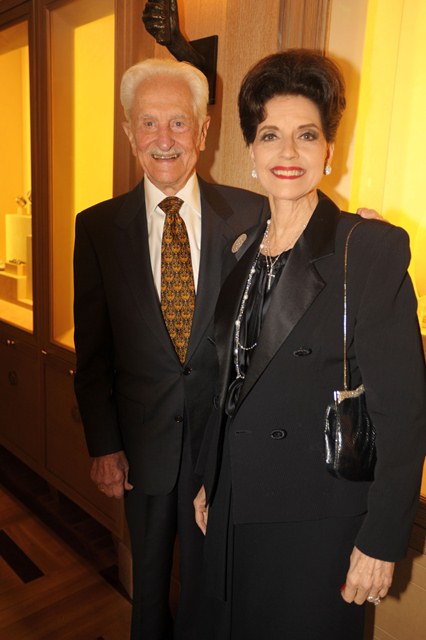 Aristotle and Diane Ares at Chopard Bal Harbour. Photo credit: Ryan Troy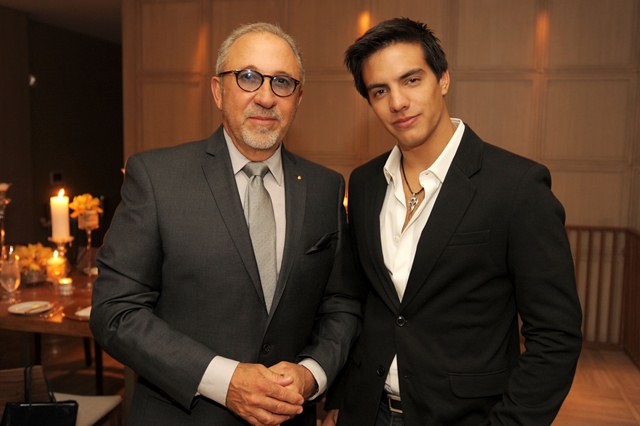 Emilio Estefan, musician and producer, with Mexican actor Vadhir Derbez at Chopard Bal Harbour. Photo credit: Ryan Troy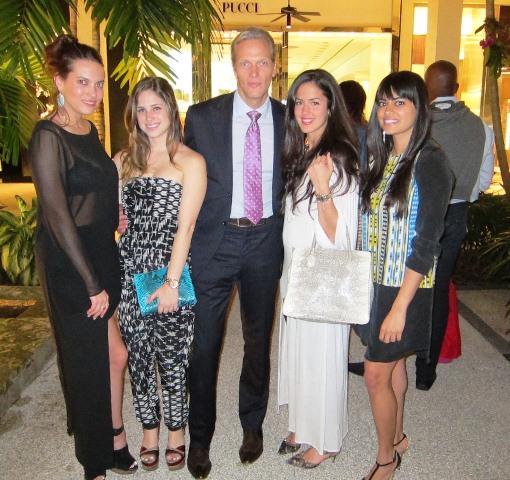 Jilian Sanz, Alexandra Delgado, Chopard President & CEO Marc Hruschka, Regina Arriola and Chopard Marketing & PR Manager Prerna Balani at Chopard Bal Harbour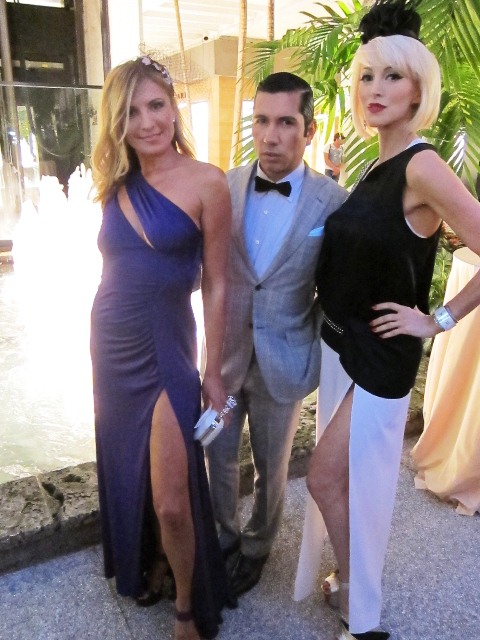 Victoria Krutova, Lei Marco and Malinka Max at Chopard Bal Harbour
SUBSCRIBE TO & FOLLOW THE MORNING EMAIL
The Morning Email helps you start your workday with everything you need to know: breaking news, entertainment and a dash of fun. Learn more