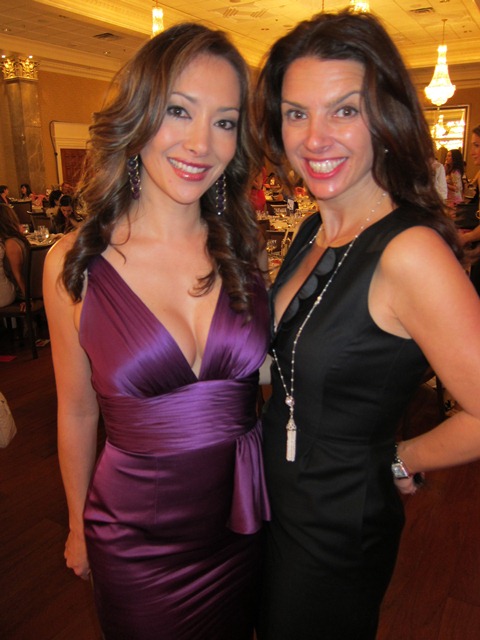 Honorary Chair Shannon Hori and Aimee Cogan
With a luncheon theme like "Wine, Women & Shoes," one would expect the ladies of Miami to turn it out with their most impressive footwear choices, and did they ever (with plenty of Loubis, Manolos and Jimmys in the mix). The luncheon, hosted by the Miami Children's Hospital Auxiliary and held at the stately Coral Gables Country Club, drew a fashionable sea of women who came out to bond over a love of children, shoes and shopping.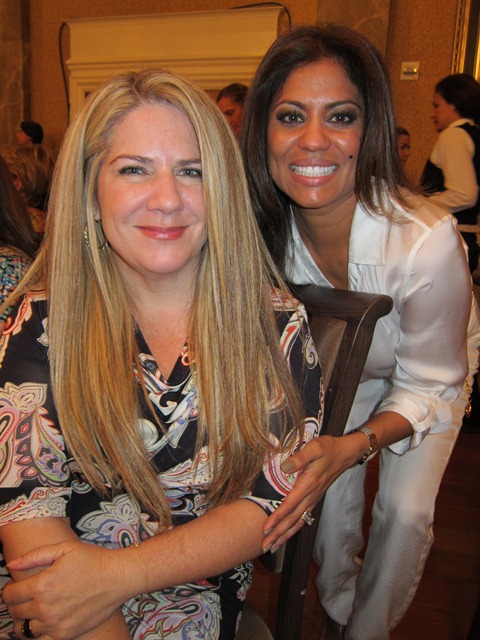 Gingi Beltran and Miami Children's Hospital Foundation CEO and President Lucy Morillo-Agnetti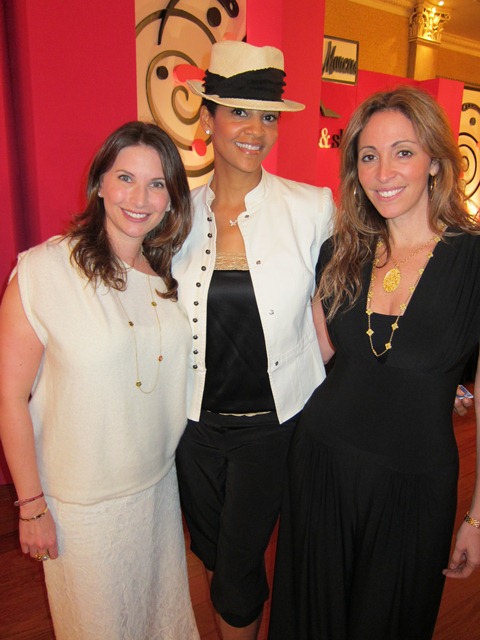 Melissa Lazarus, Tracy Mourning and Jessica Goldman-Srebnick
Chaired by Miami Children's Hospital Foundation CEO and President Lucy Morillo-Agnetti, an attorney who now works full-time for the hospital, and co-chaired by Criselda Breene, a mother of three and a former real estate executive, and Carola Pimentel, owner of Assure Interiors, the luncheon had lots of fun layers, including "shoe hunks" serving stilettos and such on silver platters during cocktail hour.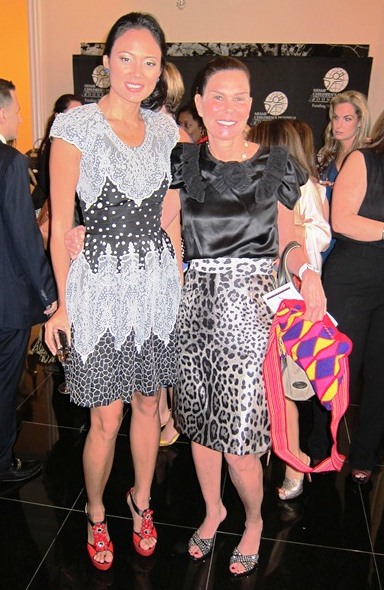 Co-Chair Criselda Breene and Kathy Haime
Honorary chair was the vivacious CBS4 evening news anchor Shannon Hori -- whose looks and comedic timing remind us of Eva Longoria -- who welcomed luncheon attendees with a toast that brought down the well-heeled house: "May all your love be true love, and may all your pain be Champagne."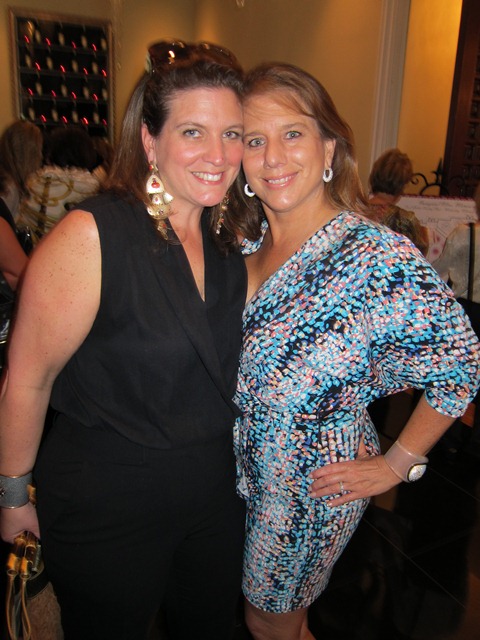 Maryanne Salvat and Mary Jo Shore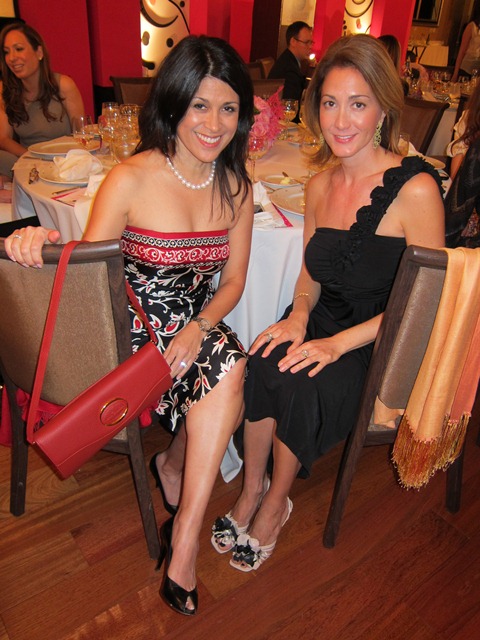 Lili Azel and Laura Buccellati
Neiman Marcus, Village of Merrick Park presented a fashion show emceed by the elegant Katherine Rubino, at which time we obsessed over a huge white chain necklace that was truly everything. While our leopard-print Gucci booties got their fair share of compliments, top honors for Best Shoe went to others, including Aimee Cogan -- whose husband and honorary chair Shannon's husbands are brothers, making them in-laws of sorts, or "out-laws," as they like to claim -- with her black-and-white, feather-festooned Diego Dolcini stunners.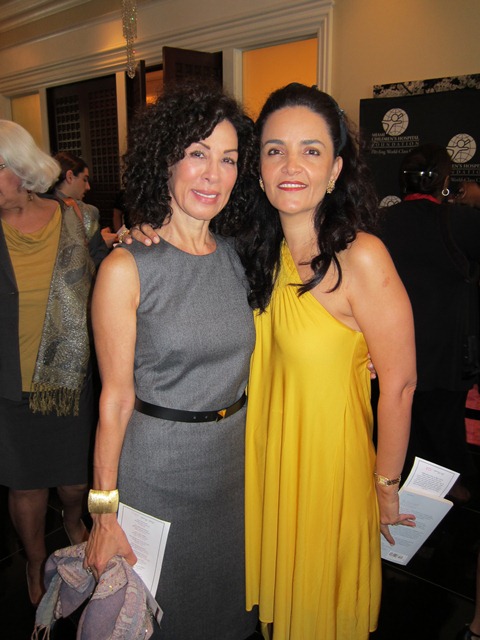 Donna Robinson and Susie Wahab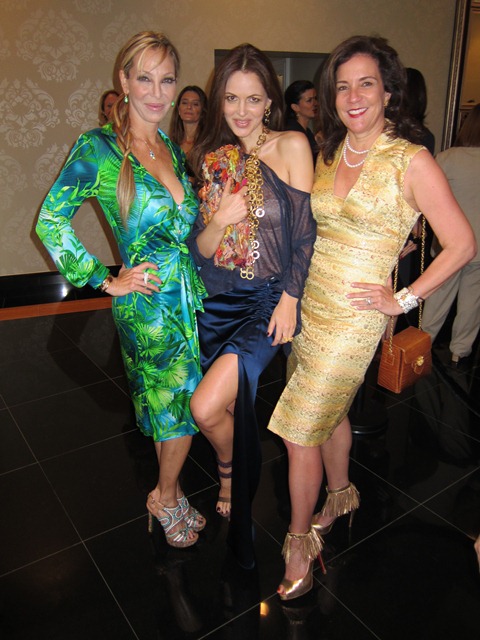 Lisa Pliner, Athina Marturet and Linda Levy Goldberg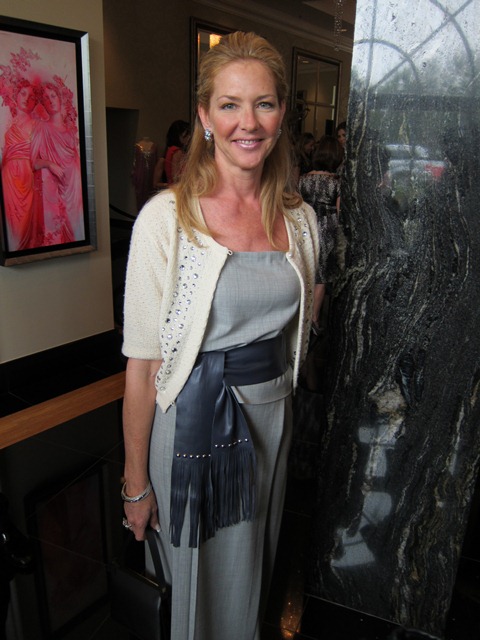 SUBSCRIBE AND FOLLOW
Get top stories and blog posts emailed to me each day. Newsletters may offer personalized content or advertisements.
Learn more