I was procrastinating the other day on Twitter, looking for interesting people to follow, when I happened upon Yoga Bear. I don't know who followed who first but we hit it off. With their cute teddy bear profile pic Yoga Bear had me at hello. Anyone who knows me knows that a small monkey accompanies me on most of my travels, named Secret Monkey. Upon seeing Yoga Bear I had a feeling we were going to be pals.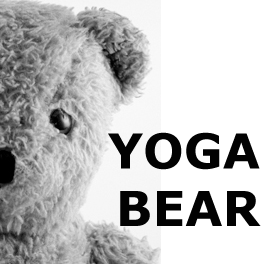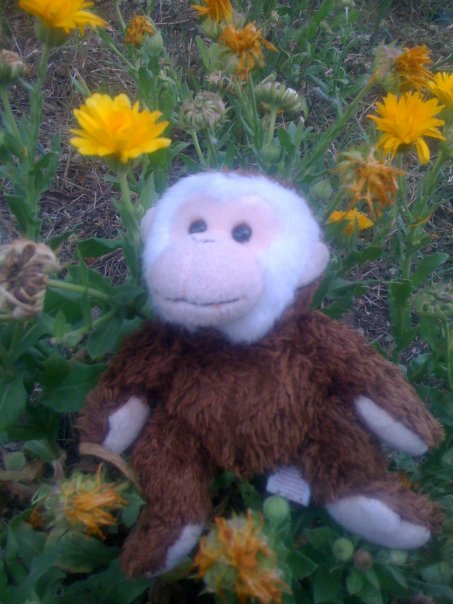 And then I found out Yoga Bear has a really big heart. San Francisco native Halle Tecco started Yoga Bear, a grassroots non-profit that provides health and wellness opportunities for cancer survivors across the nation. Initially funded by a grant from the Western Athletic Club, Yoga Bear offers free yoga classes for cancer survivors in over 100 studios nationwide. How it works is easy. They reach out to yoga studios and ask if they have an extra space in class for a cancer survivor. Participating yoga studios donate the space, usually in the form of a class pack or membership. They cutely call it "lending a mat." Yoga Bear's website includes a social network component powered by Ning. It allows users to create a profile and interact with other survivors and supporters. There are videos and forums where you can learn more, hear stories from survivors, get involved, and make new pals. They also have a Facebook page, a blog, and as I mentioned before a Twitter account where Halle seems to be always connecting and helping people.
Yoga Bear started just a few years ago and it's pretty cool how much they've accomplished on a small budget. Halle shared with me that they have been working away for the past 3 years and no one has taken a pay check. They love what they're doing. She said because of its small operating structure Yoga Bear hasn't been hit too hard by the economy. The need for Yoga Bear is growing and yoga studios continue to donate more gift certificates.
Yoga Bear's home page video features Alexandra Fraser, a breast cancer survivor. She shared how she felt like a stranger in her own body after her treatment. Through yoga classes, she was able to re-integrate. Her body feels like it belongs to her again. Another survivor, Natalie, shares how Yoga Bear helped after her treatment was finished. She says there are so many programs aimed to help patients while they are in treatment, but not so much that guide patients when they leave the hospital. According to Natalie, Yoga Bear gets survivors into yoga classes that will help them stay survivors.
Here's a list of yoga studios that help survivors through Yoga Bear. If your local yoga studio isn't on there, tell them how easy it is to help.
SUBSCRIBE TO & FOLLOW LIFESTYLE
HuffPost Lifestyle is a daily newsletter that will make you happier and healthier — one email at a time. Learn more