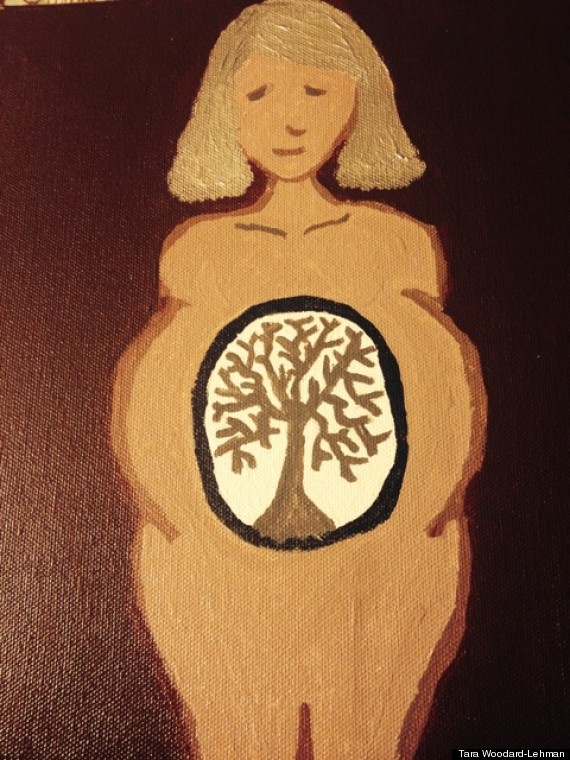 For most of my life I paid little attention to Advent.
I had vague childhood memories of singing melancholy hymns with minor chords. I occasionally lit candles around an Advent wreath. But that's about it.
As far as I could tell, Advent was like a vestigial organ, an appendix for the Body of Christ. Perhaps it once served a function, but had outgrown its usefulness.
I wasn't especially anti-Advent. I just didn't think it was vital to the Christian Life. Or at least it wasn't vital to my Christian life.
But one day, about 12 years ago, that changed.
It was a cold fall day when I first heard the news. I was pregnant. I was married, but just barely. It was unexpected. I felt unprepared and unqualified.
When I told the news to my husband, he was stunned, to say the least. We had not planned to have a baby. He was not ready for a baby. He was simply terrified.
I wanted to join him in his shock and terror.
But instead, I found myself alone in my joy. And wonder.
A little life was growing in the darkness of my belly. A life unseen, unheard, and if not for a blood test at the OBGYN office, undetected.
I was in graduate school. I had a full life, and up until that point, was ambivalent about becoming a parent.
But as soon as I heard the doctor's words, "You're pregnant," I found myself daydreaming about the life that was to arrive. The idea of this little life growing inside me began to occupy every corner of my head and heart.
In the grocery store, during lectures, riding in the car, walking down the street, in the restaurant, I could only think of the Good News I just received.
I dreamt about what the little one would look like. I imagined what and who and how they would love. I wondered how they would find their way into this broken but beautiful world.
And then, almost as quickly as the (albeit unexpected) Good News came, some really bad news took its place. Awful News.
I was bleeding. I went to the doctor. There was no heartbeat.
No sooner had I begun to dream and imagine and yearn for this little life to arrive, than it was snatched from me. Gone.
And I grieved. Not just for the life lost, but for the life that was to be. The life I imagined and hoped for. It was a peculiar grief. I was mourning the loss of a present pain. But perhaps even more, I was grieving a future that would never be realized.
A few weeks later, Advent came.
And while others sang longingly for the arrival of one sweet little baby Jesus, all I wanted was my baby back. While others spoke of the advent of the Christ child, I waited for my own child to pass through my body.
I was in a pit of pain.
"How Long, O Lord?" I cried with the prophets.
"O Come, O Come, Emmanuel!" I sang with the saints.
The achy chords of Advent hymns groaned, like a woman in labor. The minor keys of the songs pushed back against the incessant, intrusive, holiday buzz that sought to silence my grief.
Advent became my advocate.
In the midst of all the frenzied activity and hurried holiday shenanigans, Advent gave me solace, and space to breathe. It pressed pause on the vertigo-inducing holiday hustle whirling about me.
Far from a useless relic, Advent pumped life into my otherwise lifeless faith. Far from a vestige of faith, Advent pressed me close toward the heart of God.
Advent provided a time for me to long for life, while in the valley of death. It gave me hope during those dark winter days of longing and loneliness. It provided a language I desperately needed- a holy vocabulary to navigate my loss.
This year, as I seek to live into yet another season of Advent, I remember that little life lost over a decade ago. And I hold vigil. And I hope. I long and I wait. And I try my best to trust that Christ will continue to show up in the shadows of my grief, until that promised day when death will be no more.
SUBSCRIBE TO & FOLLOW THE MORNING EMAIL
Start your workday the right way with the news that matters most. Learn more