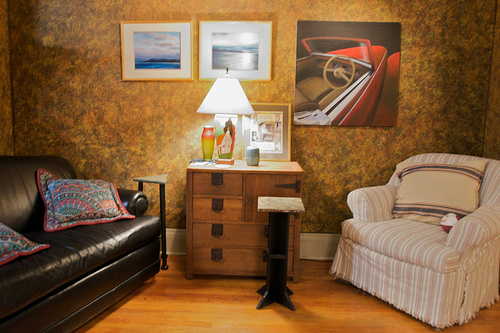 "Some nutty old man owned this house ... and I want to be the next one," said Frank back in 1989 when he first toured his one bedroom, one bath, single family home on Chicago's Northwest Side.
A painter when he's not pushing papers for his government day job, Frank's home is filled with art, pieces that remind him of friends past and present. A gift from his good friend and fellow artist Laura* memorializes Frank's late partner David and occupies a special place in the living room.
Laura and Frank met through David, and as the fortunate among us do, he lives on through their conversations, memories, artwork and artifacts. In fact, one of the most eye-catching items in the house belonged to David, a voodoo stick he made because he'd always admired the elaborate tools used by native shamans in various cultures. The piece hangs nearly the length of an entire wall in the dining room, creating a sense of drama. "It took a while for it to become comfortable in my house," says Frank. "But now it's part of my home."
Continued . . .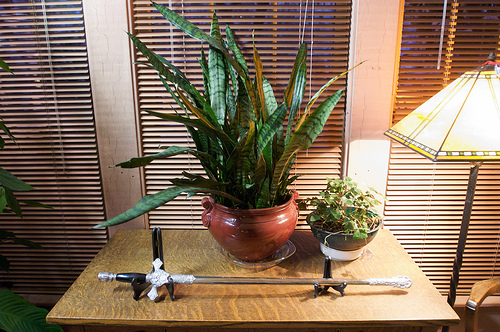 While the entire home has the feel of a swanky lounge (the man knows how to light a space), the TV room at the back of the house instantly captured my heart; authentically mid-century but not stereotypically so, Frank made the drapes himself using leftover fabric he bought from his former employer in the Merchandise Mart. The result is "so period," said a friend I shared the photos with, who added, "it's so cool." Yes.
Just as those with personal style eschew trends, Frank has created a home at once personal, interesting and distinct. While he recently finished an extensive rehab of his bathroom and tiny kitchen, Frank paid no heed to suggestions about how he could increase his home's value; he's planning to grow old in this house.
"I like living here because it's my home," says Frank. "It takes care of me and I take care of it."
For more stories about people and their homes, visit Strange Closets (a design blog about people). New Open House tours are posted every Thursday.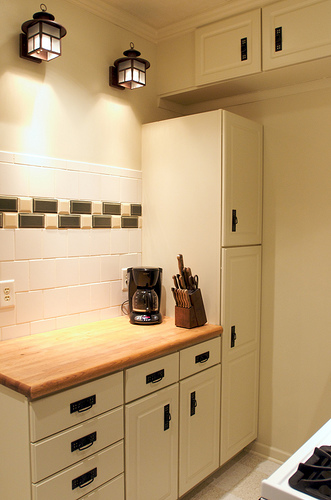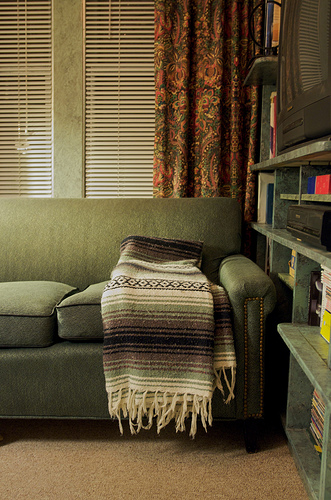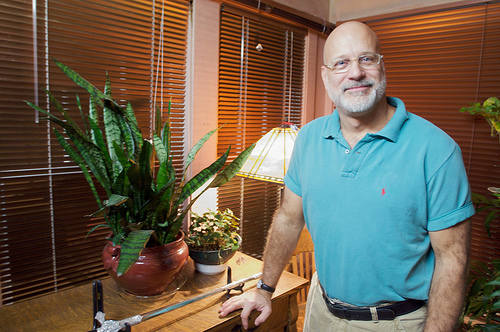 SUBSCRIBE TO & FOLLOW THE MORNING EMAIL
Start your workday the right way with the news that matters most. Learn more