You might not immediately associate one of the great jazz singers of our time with a major exhibition of prestigious antiques. But Kitty Margolis, who is the honorary chairman of this year's San Francisco Fall Antiques Show, takes to the task with great enthusiasm.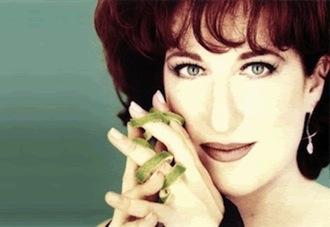 Photo used courtesy of Kitty Margolis
"Jazz Moderne: Art Deco and The Avant Garde" is the theme of the show this year, and Kitty is as much an historian of jazz as she is a stellar performer.
"The Jazz Age was so named because of the importance of the music itself. It is a pleasure and an honor to be chosen by SFFAS to represent our most distinctively American art form. Jazz embodied the adventurous, boundary-breaking spirit of that era, and the music is just as vibrant today."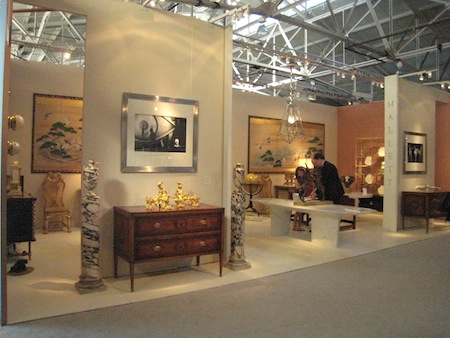 Photo used courtesy of The San Francisco Fall Antiques Show
Director Ariane Trimuschat explains the diversity and depth of what the public can see at this show:
"This is our 32nd year. We'll have 10,000 visitors and 62 dealers from so many different genres, from all over the world, and from so many different eras that you could be looking at something from medieval times in one booth, while in the next you'll find something very modern American, and then a booth that features 17th century European furniture. And the best thing of all is that there are very few such shows in the world at this level of quality."
Indeed the show is vetted in cooperation with the Antiques Dealers Association of California to ensure that that is so.
The show's principal purpose is to raise funds for Enterprise for High School Students, a San Francisco non-profit organization dedicated to training and empowering high school students in their efforts to prepare for and to secure employment. Founded in 1969, EHSS has worked with 20,000 San Francisco students. It operates one of San Francisco's largest job banks focused exclusively on high school students.
EHSS's executive director is Tony DiStefano, who describes the organization's purpose:
"We work with all high school students across San Francisco, from public and private schools, and we get them involved with three of life's most important goals: how to get a job; how to keep it (because if you don't keep it, it doesn't count); and how to plan the transition from secondary education to further education and then into the world of work."
Tony grins when you ask him about the importance of the Fall Antiques Show to EHSS. "For us, because of the show, October is just about our favorite month of the year."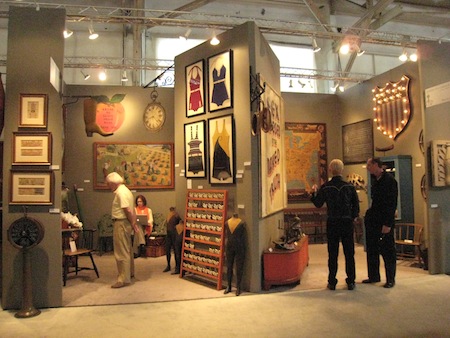 Photo used courtesy of The San Francisco Fall Antiques Show
Ariane tells how the show has added some distinctive new features this year:
"We've initiated programs that will really help individual visitors coming to see us. We're offering complimentary guided tours to the show, and those tours will emphasize particular kinds of antiques or different eras, and you can go on as many of them as you wish. Twice a day, every day of the show."
As well, this year will include "Cocktail Hour In The Café," which will offer informational talks about art and antiques, accompanied by complimentary libations. "Sessions about buying art," Ariane explains, "investing in art and antiques, and many other things. Really, these are all from a 'how-to' perspective, offered free to interested individuals." The cocktail hour sessions will be more informal than the lectures that have been traditionally offered by the show, which themselves are extremely popular with visitors..
Kitty Margolis shares with her husband Dr. Alfonso Montuori an unwavering commitment to education, mentorship and advocacy. "We both offer our heartfelt thanks," she says, "for everyone's generous support of Enterprise for High School Students."
The preview gala of this year's edition of the San Francisco Fall Antiques Show will take place on Wednesday, October 23, from 7 to 9 PM. The show itself will be open to the public from October 24 through 27, in the Festival Pavilion of San Francisco's Fort Mason Center.