You may not want to hug a shark (even though nurse sharks can almost be cuddly), but people need to understand that sharks matter. When they are in trouble so is the ocean and so are we.
On Saturday, October 2 and Sunday, October 3, Iemanya Oceanica is hosting the Great Shark Affaire, an educational shark and ocean conservation festival at the Long Beach Rainbow Lagoon.
Iemanya Oceanica is a non-profit which was founded in 2002 by Laleh Mohajerani to honor her late sister, Ladan, who was a marine biologist. Ladan was 27 years old when her Singapore Airlines flight crashed on a runway in Bali in 2000. When Mohajerani found Ladan's wish book filled with pictures, letters and collages about all her hopes and dreams, she discovered Ladan had hoped to create a non-profit to help protect sharks.
In previous years, Iemanya Oceanica has hosted black tie fundraisers where 200 to 250 people learn more about sharks and conservation. Rather than educate a few folks for a lot of dough, this year the non-profit and its partners hope to educate thousands for a few dollars.
The Long Beach Aquarium of the Pacific, Reef Check, the JO Celebrity Pro Volleyball Invitational, Body Glove, Neutrogena, BeachResorts.com and other organizations have partnered with Iemanya Oceanica to present the festival which will include:
Hands-on educational learning booths;
A live performance by "The Surf City AllStars" (made up of original members of "The Beach Boys" and Dean from "Jan and Dean");
A swimwear fashion show;
A celebrity volleyball tournament put on by JO Invitational (celebrity attendees expected [who may or may not play volleyball] include: Wyland, Twilight star Kellan Lutz, Numb3rs star Rob Morrow, ABC Family's Hayley Hasselhoff and cast members from Survivor; and
An invite-only VIP tent and after-party for special VIP guests and donors on Saturday night. The VIP tent will include a silent auction including a guitar signed by legend Slash, trips to the Mexican Riviera and gourmet food, beer and wine. The after party will provide a great opportunity to mingle and network.
Laleh says that she hopes the festival will dispel myths about sharks and will realize the importance of being "Eco-blue" because "eco shouldn't stop at green, water covers most of our planet. "Sharks aren't the man eating animals out to get us. They are an important part of the eco system." They are the lions and tigers of the marine world.
Cecile Fisher, the Aquarium of the Pacific's vice president of marketing and communication says: "Sharks are at the top of the food chain -- if we mess it up for sharks, ultimately it affects us. Sharks are important animals, and we should have the same respect for sharks as we do for large land predators." Fisher hopes the festival will educate people about the importance of the ocean. "It helps produce the air we breathe, food, recreation and Commerce," says Fisher. Her colleague, Perry Hampton, the vice president of animal husbandry at the Aquarium of the Pacific told Fisher that "all large shark species around the world are seriously threatened by over fishing and other factors. In the U.S. in particular several states, including California, have protected the great white shark due to threats. And on the East Coast, the spiny dogfish shark population has collapsed due to centuries of over fishing."
Mohajerani says these are some of the most endangered sharks: great white shark, basking shark, dusky shark, spiny dogfish, hammerhead, giant devil ray, porbeagle shark, oceanic white tip and whale shark.
Dates: October 2 and 3 from 10 a.m. to 6 p.m.
Place: Rainbow Lagoon Park on Shoreline Drive in Long Beach
Cost: General Admission $15 (Adults); $12 (Kids 12+); Free for children under 12. (Ticketweb.com)
Aquarium package (general admission plus entrance to the Aquarium of the Pacific): $26 (Adults); $12 (Children)
A limited number of $50 VIP tickets are available, which include free food and beverages in the VIP tent. For more details, visit: (Great Shark Affaire VIP tickets)
This weekend is our chance to discover that the "da-dum, da-dum, da-dum" music we associate with sharks from the movie Jaws might be the music sharks hear when they see us, because we typically are the bigger threat.
Sand Tiger Shark (photographer: Ken Kurtis, courtesy of Aquarium of the Pacific)
For Shark fans who would like to appreciate sharks all weekend long, you can start on Friday night when Shark Lagoon Nights debuts at the Aquarium of the Pacific. Most Fridays this fall, the Shark Lagoon will stay open until 9:00 p.m. allowing visitors to touch Bamboo sharks and admire sandtiger sharks and rays in the Shark Lagoon. Some Friday nights are excluded, so check the aquarium website before making plans.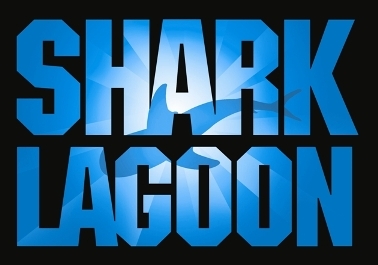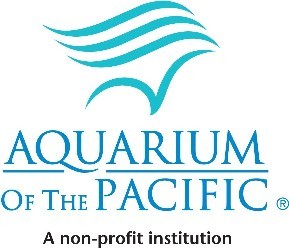 Logos courtesy of Aquarium of the Pacific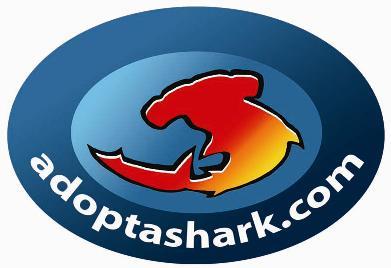 All photos and logos are courtesy of Iemanya Oceanica unless otherwise noted.
SUBSCRIBE TO & FOLLOW THE MORNING EMAIL
The Morning Email helps you start your workday with everything you need to know: breaking news, entertainment and a dash of fun. Learn more