Whether you believe "climate change" is fiction or fact, doesn't reducing waste and recycling just make sense? That's what these seven entrepreneurs believed, and it led them to invent some eco-friendly products.
Pacific Shave All Natural Shaving Oil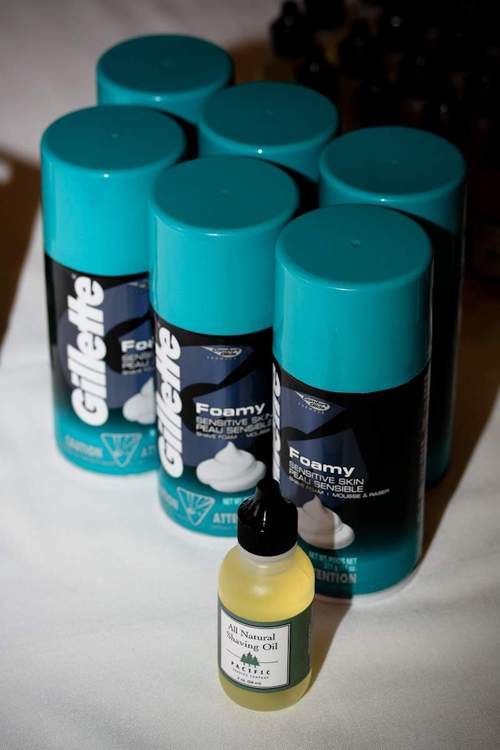 One bottle of Pacific Shaving Oil equals 6 cans of shaving cream.
1. All Natural Shaving Oil, Cream and Nick Stick from Pacific Shaving Company. Founder/President, Stan Ades created the product line in facial self-defense. Ades had a scar on his chin from childhood that he was always nicking when he shaved, no mater what used.
"I was personally looking for a higher quality shaving lubricant that was economical, environmentally-friendly and practical. Since all men were once boys, most have some kind of scar on their chins, and most shaving creams make it impossible to see what you're doing. The result? Nicks and cuts. Pacific Shaving's All Natural Shaving Oil is clear, so you can see where you're shaving," says Ades. Both the oil and cream moisturize the skin and soften the whiskers to reduce the chance of getting any ingrown hairs. All Pacific Shaving products, including the Nick Stick (to stop bleeding quickly) use natural and certified organic ingredients whenever possible, and minimal packaging always.
Both men and women (including myself) shave with the products. The 1/2 ounce bottle of shaving oil ($6.95) is good for 100 shaves while the 2 ounce bottle ($22.95) lasts for 400!
Pillo 1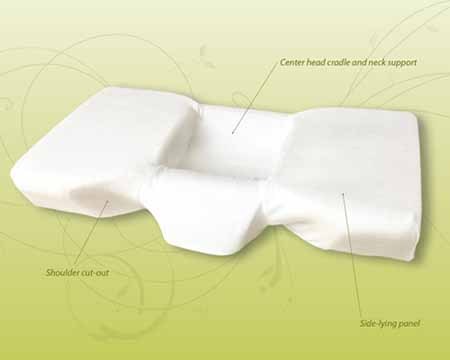 2. Pillo 1 an eco-luxe neck pillow developed by Dr. Raymond Hall, a pro-athlete chiropractor, to alleviate patients' neck and back pain. Dr. Hall has been designing and developing this handmade pillow for the last nine years (since 2000). Pillo 1 is made of six different pieces of eco-friendly foam including soy-based bio-foam (for optional, additional firmness when sleeping on your back) and Talalay latex (from the milk of the rubber tree) that is produced using a solvent-free process. Talalay is naturally hypoallergenic and dust-mite resistant.
I've had neck and shoulder issues for several years, and once I saw the pillow and let my head nest in its center cradle, I had to have it. After experiencing the initial stink of a new Tempur Pedic pillow, I was surprised that Pillo 1 didn't have any unpleasant odor which makes it as people friendly as it is eco-friendly.
(Photographs courtesy of somya von eames / creative studio)
Although Pillo 1 costs more than any pillow I have previously purchase, once I tried it, I could not stop thinking about it. I often wake up with a stiff neck, and since I've been sleeping on Pillo 1, I seem to have less stiffness most mornings. Dr. Hall says that "the alignment of the head to the rest of the body is one of the foremost secrets to eliminating neck pain."
Pillo 1's introductory price is $179 (discounted from its retail price of $239).
VAPUR, the Anti-Bottle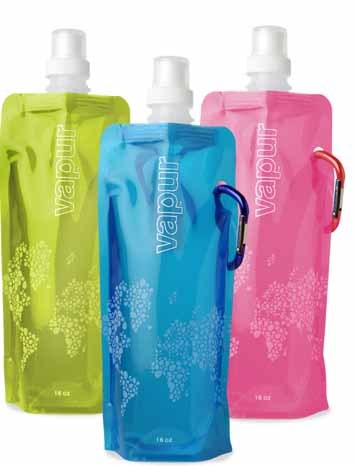 (Photo courtesy of Vapur)
3. Vapur was one of my favorite eco finds for last Christmas. It's ideal for travelers because it's a collapsible BPA-free water container. But a hiker might enjoy it because it takes up virtually no space in a backpack. Vapur's website points out the financial expense and environmental impact of drinking bottled water when most U.S. tap water is the best in the World. The Vapur flexible bottle sells for $8.95 or can be purchased in a four pack for $29.95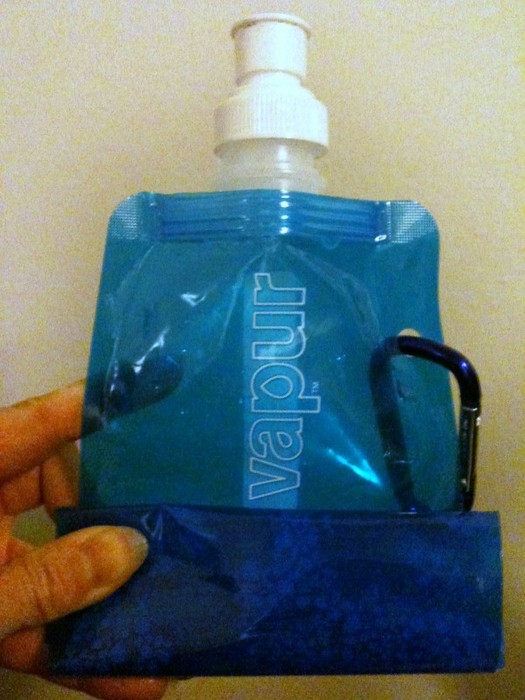 Vapur (Photo by: Terry Gardner)
Andria Tote by Joy Fabiano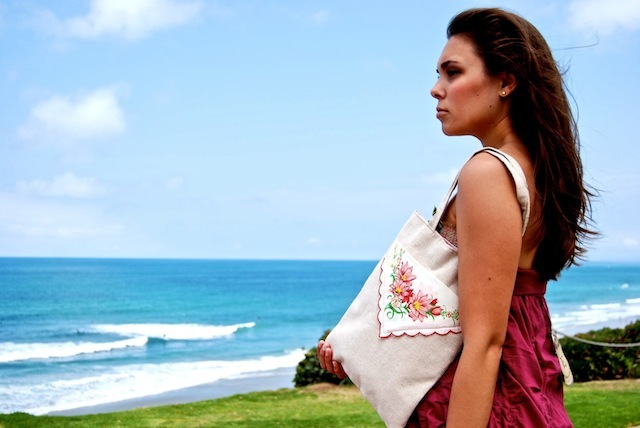 (Photo courtesy of Joy Fabiano Eco-Centric Handbags)
Instant Button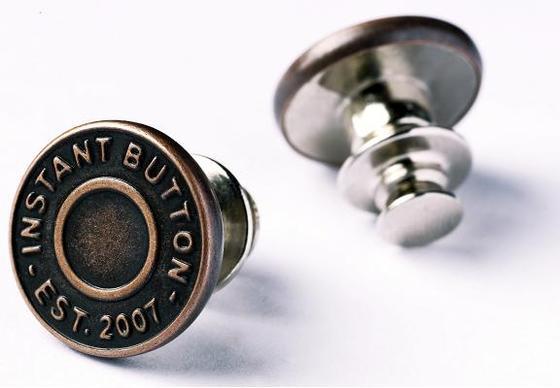 (Photograph courtesy of KTR Enterprise)
5. The Perfect Fit "Instant Button for Jeans" from KTR Enterprise could be useful on a cruise or a trip where you are likely to pack on a few extra pounds and need to adjust the waistline of your jeans. Founder/Inventor, Dana Hanh Contey created the button to help consumers who have lost or gained weight and find themselves in between sizes. By salvaging jeans that are too tight or too loose and making them fit again, the Instant Button for Jeans is inherently eco-friendly. Three button colors are available: copper, silver and rhinestone. The introductory price of a two button box (copper or silver ) is $15. The Rhinestone two button box costs $13.
DSI Energy Saver Power Strip
Green Power Strip (Photo courtesy of DSI)
6. DSI Energy Saver Power Strip is engineered to reduce power consumption. Most electronics have an "instant on" mode that makes them actively use power even when they are turned off. The DS International Energy Saver Power Strip addresses that problem with its master socket. You pick one component to be the master of the other electronics. For example, if you plug in your TV to the strip's master socket and then connect your cable box, VCR and DVD player into the other sockets, when you turn on your TV, the secondary equipment is also turned on. Turning off your TV will turn all the other appliances off. The Power Strip retails for $29 and is available through its greenpowerstrip website, Amazon and Buy.com.
Verterra plates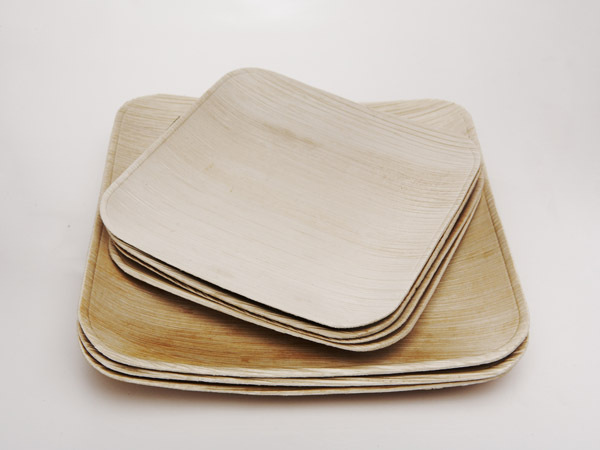 7. Verterra makes eco-friendly disposable plates, bowls and trays from fallen leaves and water. And you don't get much more bio-degradable than that. Although designed for only one use, people (like myself) have been known to wash them and use them at least twice. The plates can be useful for both picnics and entertaining. Verterra ware feels so sturdy and looks so good that it's hard to believe it's disposable. The 15 piece Verterra sample pack sells for $25.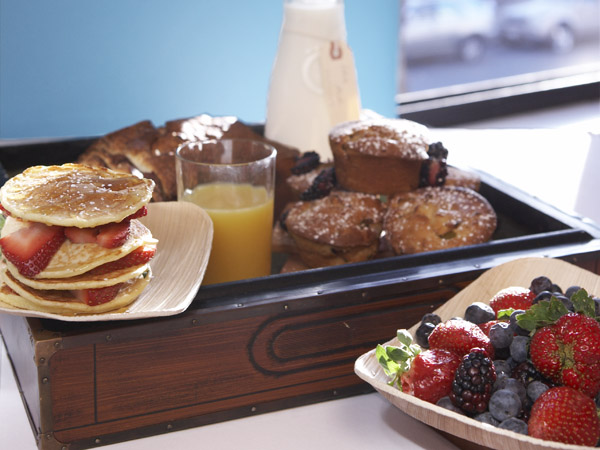 (Photos courtesy of Verterra)
SUBSCRIBE AND FOLLOW
Get top stories and blog posts emailed to me each day. Newsletters may offer personalized content or advertisements.
Learn more