The Worst Mother's Day Gifts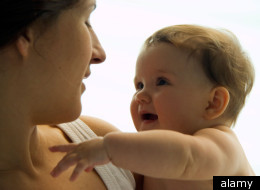 That magical time of year is right around the corner... you know, the one where you're having a panic attack because tomorrow is Mother's Day and you completely forgot that you didn't enter the world via stork. So just in case you don't have your shit together this May, here are a few helpful tips on things to avoid if you have any hopes of ever receiving a care package again:

We're not faulting you for not knowing your own Mother's birthstone, only for overlooking the fact that she knows yours and it matches the one in the expensive earrings you "bought" for her. You may forget the month you were born, but she remembers the exact second you shot out into this world and pooped all over her dreams

Nobody likes being demoted from a MILF to a GILF before their time, so don't make your mother suffer like Sarah Palin has; you never hear them writing songs about whether or not Stacy's Grandma had it goin' on.

Wouldn't it just be easier to write her a card that says: "Dear Mom, don't jump."?

Here!
Follow The Black Sheep Online on Twitter: www.twitter.com/@theblacksheep9