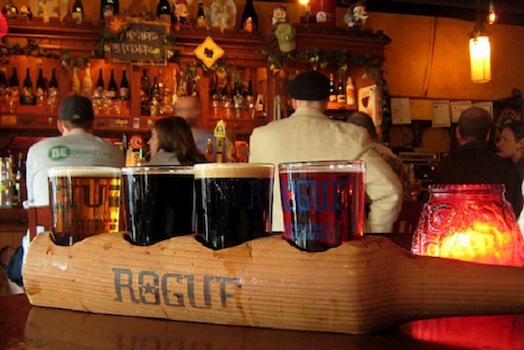 align="right">
Today's serious beer drinkers have it pretty good. OK, like, really good.
It's no secret that the country's craft beer revolution has been growing with fervor over the last decade -- filling taps, bottles and cans with a richly diverse array of inspired and boundary-pushing creations dreamed up by breweries both large and small.
More so now than ever before, it seems as though beer has come into its own as a drink that demands to be taken seriously. The passion and excitement with which the knowledgeable community of beer geeks and hop-heads approaches the drink helps make it so. They're a tight but mostly inclusive crew, whose nerdy but infectious enthusiasm is eagerly shared.
For these folks, a unique breed of bar exists. Places like San Francisco's Toronado Pub, favored for its well-curated list and divey, unpretentious vibe. Or ChurchKey, in Washington, D.C., whose menu includes a staggering collection of some 500 craft labels. You can find them everywhere, in major metropolitan brewing hubs (Monk's Café in Philadelphia, for example) to off-the-beaten-path locales (Belgian beer destination Ebenezer's Pub in Lovell, Maine).
To that end, we've put together a list of favorite and highly acclaimed bars across the country where the suds-swilling crowds go to geek out.