Seabourn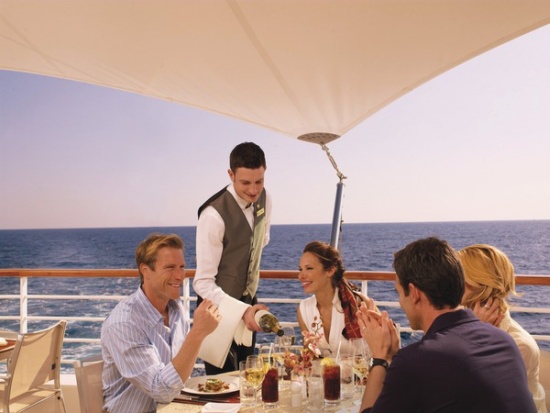 Whether you are sailing along the coasts of Peru and Chile, voyaging up the Chao Phraya River into Bangkok or anchoring in a picturesque harbor in Greece, the Seabourn experience is something you will hold onto long after you've hit land again. Seabourn has won dozens of awards (from Condé Nast Traveler, Travel + Leisure, and Departures) because of the high-quality service, dining and overall experience on board and off. The six ships are relatively small (three ships take 208, the other three can hold up to 450) and are also granted access to smaller ports.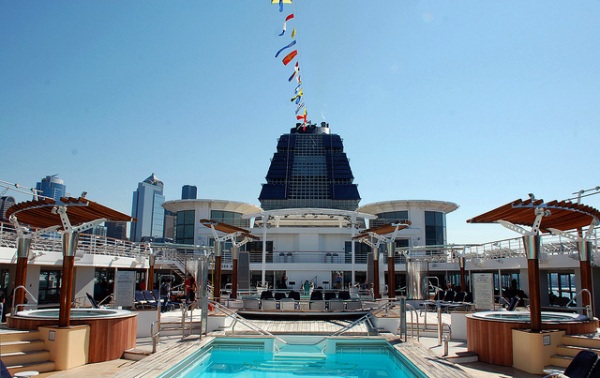 Dining (especially healthy dining) has become a focus for the cruise line in the past few years. There are numerous restaurants on board for every occasion, from a casual alfresco meal or a quick gelato to an elegant feast in the main dining room. There are also a host of activities for foodies like a Star Chefs Cooking Competition, Mixology 101, Wine Appreciation, and the Art of Food and Wine Pairing. (Photo courtesy of Flickr/geekygirlnyc)
Windstar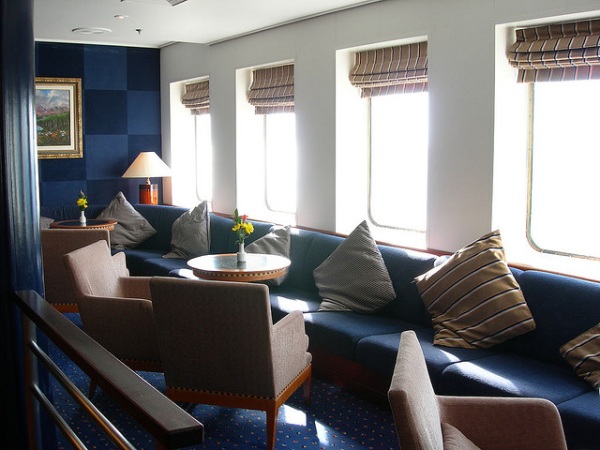 Having traveled on one of three Windstar yachts just this summer, this reporter is still ruing the day she had to disembark from the true departure from the ordinary. The on-board ambiance was luxurious, but unpretentious, and while the yachts are small (the largest of the three holds 312 guests), there are many big-ship-style amenities like the on-board spa and, my favorite, the Marina offering complimentary water sports right off the side of the boat. The ship's intimate size came through, though, when the crew put on a talent show for guests that was easily a highlight for everyone on board.
Regent Seven Seas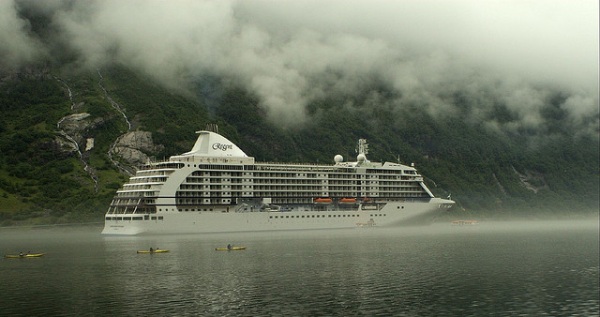 The three luxurious ships of the Regent Seven Seas offer voyages to discover more than 300 ports on all seven continents. The dining and service on board is among the highest ranked in the cruise industry and there are (up to) four gourmet restaurants on board, depending on the ship, including Prime 7 steakhouse and Signatures, featuring Le Cordon Bleu-inspired cuisine. Additional creature comforts on offer include 24-hour room service, a welcome bottle of champagne and free beverages on board including wine and spirits.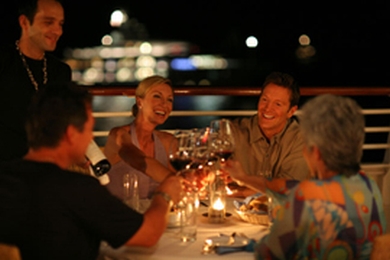 Life on board is just as exciting as off, with guests able to enjoy a full-service spa, a relaxing day by the pool, a round of golf in the Golf Simulator or a starlit movie on deck. The Marina -- an activity hub at the stern of both ships -- is open while at anchor and guests can jump off the boat, rent a jet ski or kayak. The atmosphere on board is sophisticated and luxurious and while the rooms are generous by any standard, guests often find a spot to sleep on deck beneath the stars.
SilverSeas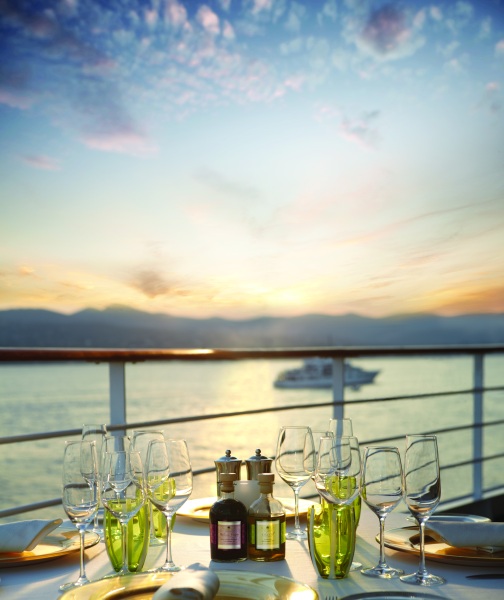 SilverSeas allows you to choose a destination -- nearly any you can think of -- but if you can't possibly choose, the line offers a 115-day World Cruise that sails to 45 ports in 25 different countries. Even after all that time spent on board, you won't be tired of the food. They've partnered with the Grand Chefs Relais & Chateaux to create a fine dining restaurant, a casual eatery, a wine bar and more. Although the ships are small, there are many dining options throughout the day.
Uniworld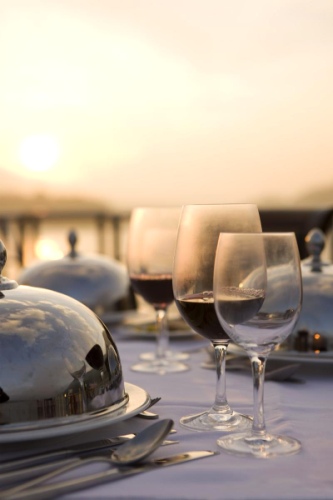 When most people imagine taking a cruise, they imagine setting sail on the expansive ocean, but Uniworld specializes in a different type of vacation: river cruising. Whether you've been to Europe or Asia a dozen times or if this is your first trip, Uniworld offers a unique experience with elegant accommodations and luxury dining. The boats have been described as floating hotels that allow you to experience your dream destinations up close and personal. No standing in line to disembark, tendering into port or walking long distances into the center of town, the unique Uniworld boats are granted access to ports right in the heart of the cities.
SUBSCRIBE AND FOLLOW
Get top stories and blog posts emailed to me each day. Newsletters may offer personalized content or advertisements.
Learn more