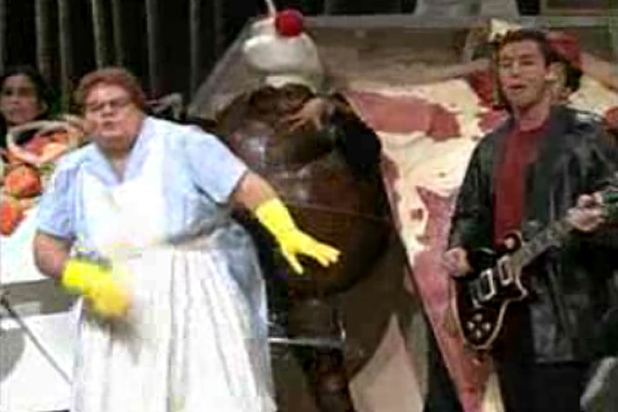 Everybody knows that Saturday Night Live has been the paragon of sketch comedy for nearly 40 years. Looking back on more than three decades of comedic genius, it's clear that the talent was key to the show's success. But without brilliant writing , true comics like Chevy Chase and Kristen Wiig wouldn't have much to deliver. To craft the show's iconic skits, SNL's proven teams of writers had to draw inspiration from everything and everywhere possible. (Photo Credit: Dula.tv)
Click Here to see The 10 Funniest SNL Skits All About Food
And as it turns out, food has proved to be a nearly endless source of comedy gold for SNL. The show's writers, some of whom have doubled as performers, have squeezed juice from the proverbial orange since SNL's debut. It has yet to run dry.
Click Here to see 9 Movie Theaters Serving Gourmet Eats
From John Belushi's trademark belligerence in "Samurai Delicatessen" to Alec Baldwin's innuendo-laden (albeit heavy-handed) "Schweddy Balls," food has found its way into some of the most memorable SNL moments to date. We've gone back and watched countless food-filled SNL skits, and boiled them down to our 10 most beloved of all time. So, look back and have a good laugh -- but not with your mouth full.
-Joe Osborne, The Daily Meal
More Content from The Daily Meal:
15 Best Food Scenes in Movies
10 Movies Scenes to Recreate
15 Star-Quality Recipes from Famous '90s Movies
PHOTO GALLERIES
The Funniest 'Saturday Night Live' Skits All About Food