Want to visit the vast French wine country? Take the "Burgundy Line" train to Lyon, then switching to the "Rhone Valley" line at Vienne to Chateauneuf-du-Pape or go from Libourne to Medoc on the "Bordeaux Line."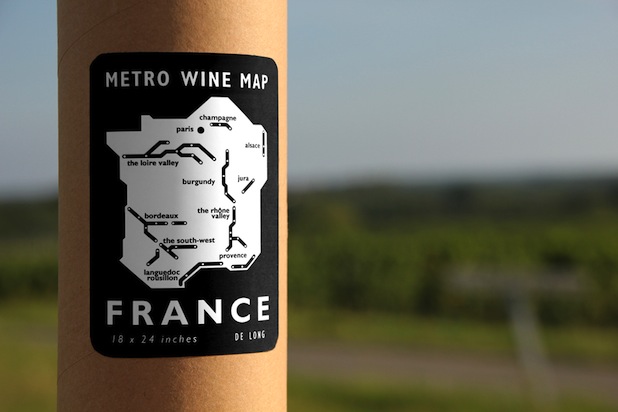 align="right">Intrigued by the various groupings and towns within each wine region in France -- say, those of Bordeaux and Burgundy -- Dr. David Gissen, an architectural historian and imaginative wine buff, decided to collect each one together as if they were train stops on the Paris Metro or NYC's subway lines.
For example, jump on the Bordeaux line at Sauternes and ride north to Bordeaux city, then transfer to the Right Bank line to St. Emilion. Or, take the Left Bank route through Margaux, Moulis, Listrac-Medoc, St. Julien, and Paulliac, to St. Estephe and then, finally, to Medoc at the end of the line next to the Atlantic.
But don't throw away your GPS just yet. While the Metro Wine Map of France is probably unparalleled as far as being a tool to help learn the relative locations of wine regions without all the clutter -- not to mention it makes a nice wall graphic -- it's of no practical navigation value.
Gissen's map is available online through the Britain-based De Long Company, which has just released it along with a conventional (and very handy, up-to-date) map of Long Island's wineries.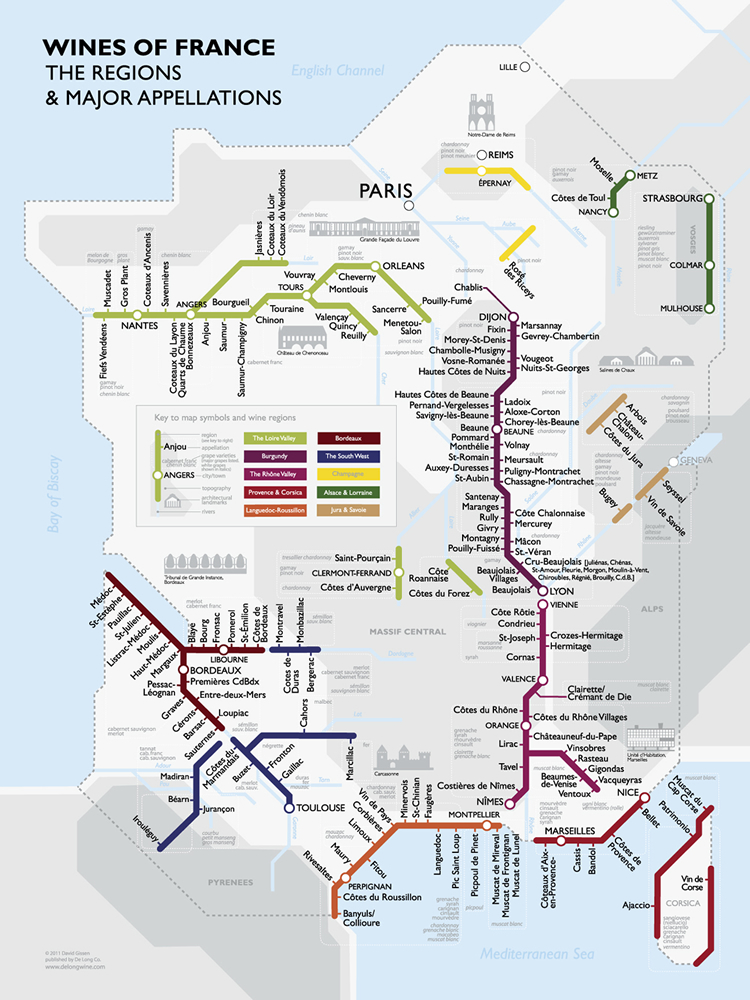 - Roger Morris, The Daily Meal
More from The Daily Meal:
How to Find America's "Hidden" Bars
7 Drinks That Fans Miss the Most