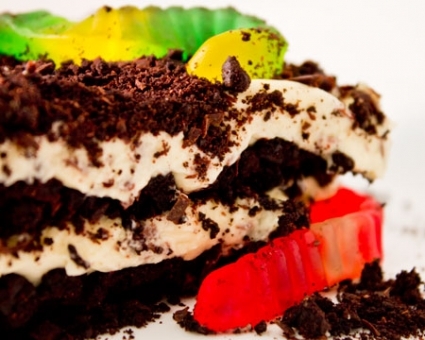 It's inevitable, like a hangover after New Year's, only this lasts much longer. The morning after the Halloween parties, the trick-or-treating, and the haunted house visits -- there's going to be candy everywhere for days. At first it feels like a dream come true, until you've eaten what must seem like your eighth roll of Smarties and you're starting to feel a little sick. Uh oh -- this candy's not going anywhere anytime soon. (Photo Credit: Jane Bruce)
Click Here to see America's Favorite Halloween Candies
But relax, because we have a few tricks up our sleeve that will help you turn that mountain of candy into a mole hill. Last year, The Daily Meal came up with 7 Ways to Use Leftover Halloween Candy, and this year, we have come up with five more recipes to help youdeal with the pillow sacks full of sweet treats and other loot.
And when all else fails, or you get tired of baking and cooking with Halloween candy, you can now donate any unused Halloween candy to a buyback program sponsored by dentists across the country. TheHalloween Candy Buyback site allows you to search by ZIP code for participating dentists, and those local dentists will usually pay about $1 to $2 per pound of candy. Donated candies are sent to troops overseas. Everyone wins -- moms and dads stay happy, dentists get a little buzz in the community, and kids walk away with one less cavity and a few dollars in their pockets.
-Will Budiaman, The Daily Meal
More Content from The Daily Meal:
12 Things You Didn't Know About Pepsi
11 Cold-Weather Drinks From Around the World
11 Things That Shouldn't Taste Like Bacon, But Do
What to do with leftover Candy!
SUBSCRIBE TO & FOLLOW LIFESTYLE
All the meal hacks and indulgent snacks. You're welcome. Learn more