To commemorate the Cubs' 100th year since a World Series title, The Heckler is taking a look back at some of its more memorable editions. This month we look at 1984.
The Cubs were heading west with a 2-0 NLCS lead over the Padres. Their ticket to the World Series was practically punched as slick-fielding first baseman Leon Durham and the rest of the team needed just one win to advance.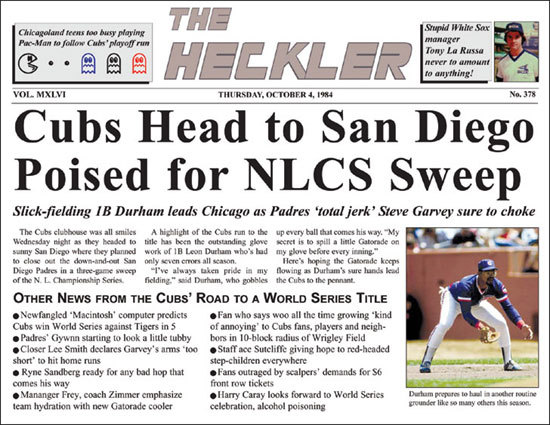 SUBSCRIBE AND FOLLOW
Get top stories and blog posts emailed to me each day. Newsletters may offer personalized content or advertisements.
Learn more