Maps are scanned and converted to high resolution digital images;
The images are georectified (or more colloquially, "rubber-sheeted," or "warped"): a process that involves aligning the pixels on an old map to the latitude/longitude on a virtual map;
The warped maps are then cropped to remove extraneous non-map information (such as page borders);
Finally, map data (such as building footprints or ward boundaries) are traced and transcribed into open, exportable formats.
Thanks to the NEH grant, the Library estimated that approximately 7,200 maps could be scanned, but the overall project proceeded much faster than expected.
Roughly 7,800 new maps have been scanned and mounted thus far, and more than 9,300 metadata records have been created for related collections, including our New York City zoning maps dating to 1916, most of our public domain fire insurance atlases of areas outside of the city in New York and New Jersey, and NYPL's entire collection of historical and contemporary New York state topographic maps.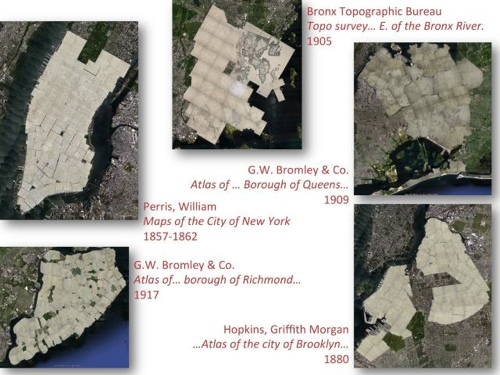 SUBSCRIBE TO & FOLLOW THE MORNING EMAIL
Get top stories and blog posts emailed to me each day. Newsletters may offer personalized content or advertisements. Learn more