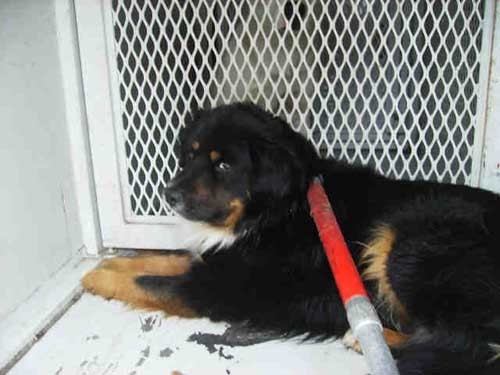 It was May 2010 when a sweet, tri-colored Australian Shepherd mix was picked up as a stray and brought to the Bakersfield Animal Shelter. The shelter named the three-year-old shaggy dog Leo. Something was clearly wrong with him. He could not walk. His front right leg seemed broken. When Love 4 Canines, an Orange County based rescue, pulled Leo from the shelter and had their own veterinarian look at him, they realized the truth was much worse than a broken bone. Leo had been shot twice. The bone was shattered.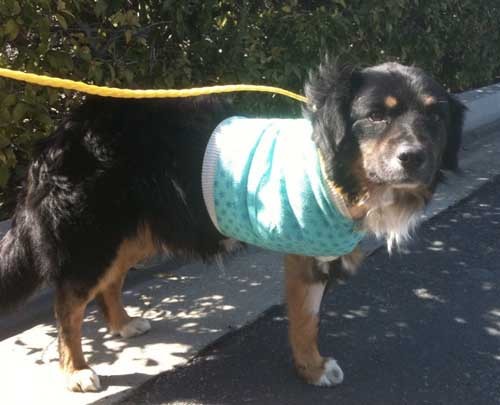 Throughout the veterinarian's examination, Leo remained calm and gentle even though he must have been going through intense pain. It was as though "he knew he was being helped." When the poking and prodding finally ended, the agonizing truth about Leo's past slowly unfolded. Leo had extensive scarring around his neck, consistent with a collar that grew too tight. He had scarring all over his body measuring in length from one to three inches. But that wasn't the worst part. When the doctor X-rayed Leo's leg, the source of the limp was revealed. Two bullets still lodged in his flesh had shattered the leg. Lack of medical attention had forced the leg to start healing; improperly setting it so it could not handle any weight and was now a constant source of pain. It was speculated that by the amount of healing that had taken place, this intentional wound had occurred weeks to months prior.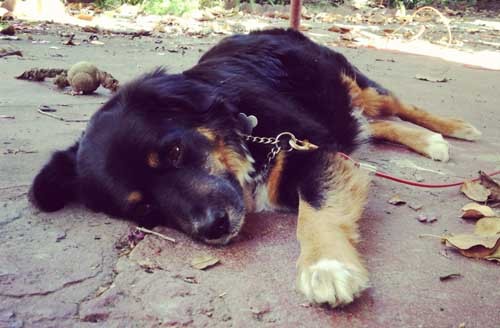 Laura Yeamen, owner and founder of Love 4 Canines rescue said, "I have found that 99 percent of the dogs in the shelter are there because of their owner's issues." The one question everyone asks after looking at gentle-natured Leo is ... how? How could anyone shoot a dog twice?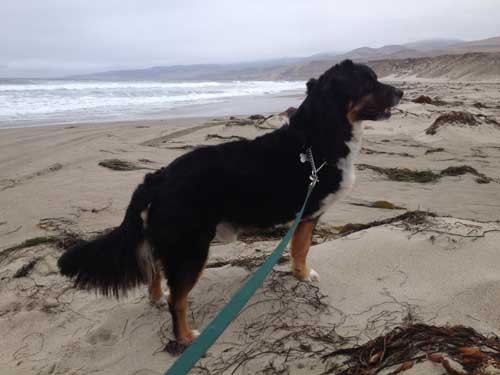 Leo's veterinarian recommended immediate amputation. On Monday, May 9, 2010, Leo underwent a life changing surgery. He no longer had pain from his injury and was re-learning how to walk on three legs. Laura knew that Leo would recover faster in a home rather than a hospital so she put the word out that Leo needed a home.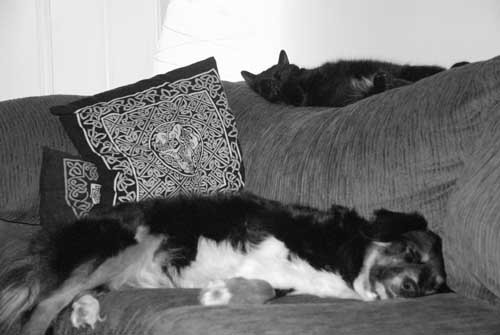 Matt and Krista Parker adopted Leo that July. Matt had had experience with a "tripod" dog before so he was the perfect dad. But Leo didn't need the help. Soon after his surgery, he was "sprinting faster than other dogs." According to Matt, Leo's personality is just that of a "great dog that is such a sweetheart, a loving, kind soul."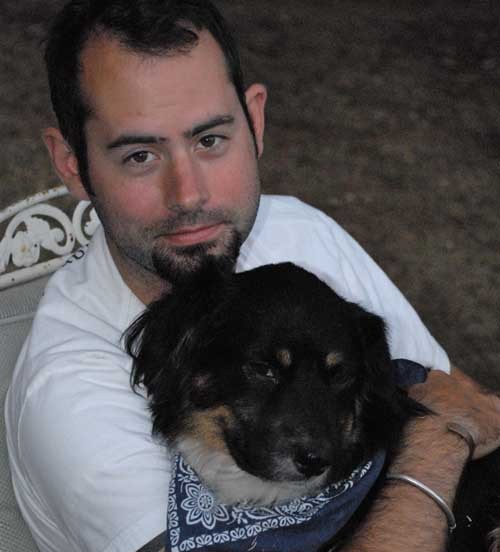 When Matt treated Leo to a kitten toy, instead of destroying it, Leo tended to it, protecting it as though he were caring for a real kitten. Leo has the instinct to protect the defenseless. And finally, Leo, has a family that will protect him too.
Follow Love 4 Canines on FACEBOOK and visit their WEBSITE!
Do you have a Tail of Hope or Survival? We'd love to hear it! Visit us at thepetcollective.tv and tell us your story!
Visit The Pet Collective Website for more amazing Tails of Hope!
Connect with The Pet Collective:
The Pet Collective YouTube Channel: /ThePetCollective
The Pet Collective Cares YouTube Channel: /TPCCares
The Pet Collective Facebook: /thepetcollective
Share The Pet Collective with your friends and family!