It all started with a kitten's mews. It was 3:00 p.m. in August at the Westfield Promenade Mall in Woodland Hills, Calif. Summer shoppers were looking for deals, when a host from Margianno's, an Italian restaurant, heard the unmistakable sound of a kitten mewing. It wasn't coming from a TV or radio. It was coming from inside the wall near Crown Books.
Somehow a little black kitten had found an uncapped drainpipe and climbed his way down. He had no way out and was crying for help.
Valley Cats volunteer, Elaine Dahl was one of the first on scene. She tried to coax the kitten out. Petopia co-founder Yvette Berke resorted to meowing like a cat to "talk the kitten" out of the pipe. Finally, the Los Angeles Police Department showed up and cordoned off the scene with crime scene tape. They figured the kitten just needed a little space and time to make his way down.
Four hours later, day had turned into night and the kitten had yet to make an appearance. Valley Cat's founder Debbie Regal and Precious Paws founder Georgyne Lalone teamed up and decided to call the SMART Team. SMART or Specialized Mobile Animal Rescue Team, located in Los Angeles, came out, assessed the situation and got to work.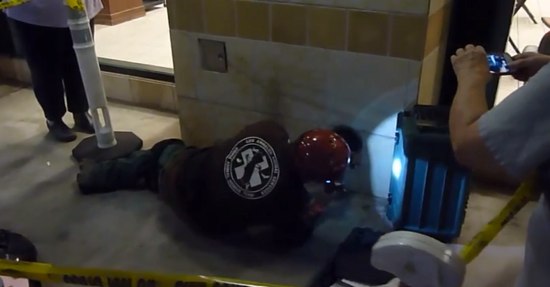 Armando Naverrete of SMART was able to determine the kitten was up fifteen feet in the pipe. Fortunately, the kitten didn't seem wedged or stuck in that position. He was just too afraid or shy to come down. After various attempts to bring the kitten down, the SMART team and various rescue organizations decided to wait.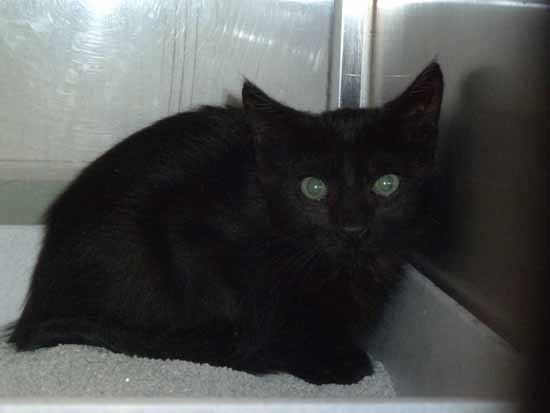 Around midnight, Georgyne of Precious Paws, opened a can of cat food and placed it at the pipe opening. That was enough incentive for the kitty to slide down the pipe and into the arms of waiting volunteers. Miraculously, after the nine-hour ordeal, the now named Armando was a little skinny, weak and infested with fleas, but otherwise healthy. For being a stray, and having come close to being stuck in a pipe, Armando is an amazingly adorable and loving kitten.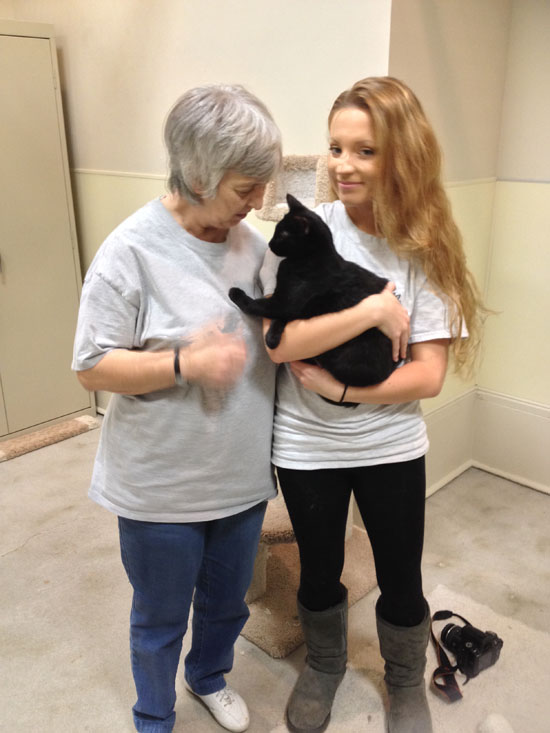 Debrah Regal, founder of Valley Cats, Inc. and a volunteer holding Armando.
Armando is now available for adoption at Petopia. If you are interested in adopting Armando or making a donation to Petopia, visit their website. You can also donate to the other rescues listed above or follow them on Facebook: Petopia, Petopia on Facebook, Valley Cats , Precious Paws, Precious Paws on Facebook, and SMART.
BONUS: If you're in the Los Angeles area Petopia is having a big adoption event Saturday October 12th, at the Westfield Promenade Mall on Topanga Canyon Boulevard in Woodland Hills from 10 - 4 p.m. Dogs, cats and bunnies! Stop by and say hi!
Do you have a Tail of Hope or Survival? We'd love to hear it! Visit us at thepetcollective.tv and tell us your story!
Visit The Pet Collective Website for more amazing Tails of Hope!
Connect with The Pet Collective:
The Pet Collective YouTube Channel: /ThePetCollective
The Pet Collective Cares YouTube Channel: /TPCCares
The Pet Collective Facebook: /thepetcollective
Share The Pet Collective with your friends and family, because everyone needs to smile.