Greenwich Village and Union Square, two adjacent New York neighborhoods in Manhattan, share the distinction of having colorful political pasts and lively cultural presents. A visit to both is sure to leave you intellectually enriched, playfully pampered, and especially well fed.
The birthplace of the Beat movement in the 1950s, Greenwich Village has today largely sloughed off its folksy, hippie past in favor of trendy restaurants, shopping, and nightlife, and an upscale crowd of residents (many celebs among them) has replaced the beatnik artists. But there is still a boho lilt to these quaint tree-lined streets, especially with the strong presence of nearby New York University.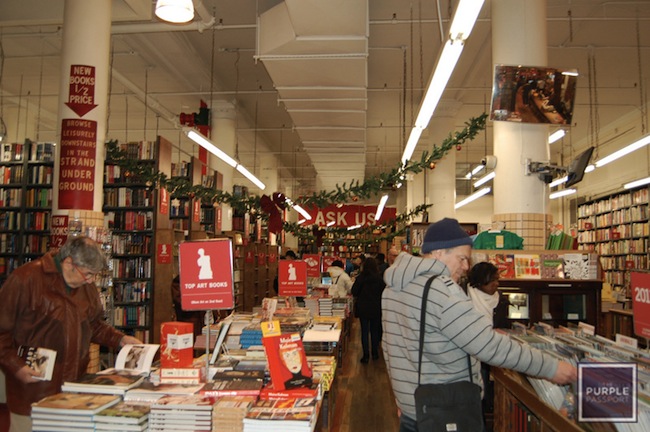 In the heart of it all is historic Washington Square Park, where bohemian types like NYU co-eds, musicians, skateboarders, and street performers now congregate in the same spots that Dylan and Ginsburg once strutted their stuff. If you want to pick up some beat poetry to channel the mood, stop by the Strand Book Store, the sprawling independent book shop famous for its 18 miles of new, used, and rare books.
But if you'd rather party, not study, the Village is chockfull of lively music venues, bars, and cafés for a stylish night on the town. The streets are notoriously packed here until the wee hours on weekend evenings, with revelers seeking out gems like The Dove Parlour, an elegant subterranean bar set in a Victorian parlor, and OTTO, an Italian wine bar with a bubbling scene and delicious antipasti courtesy of Mario Batali.
Batali has his tomato sauce-stained fingertips all over the Village, in fact, with celeb- and foodie- beloved Babbo Ristorante e Enoteca (three words: pasta tasting menu!) and rustic Italian Lupa Osteria Romana (in which he has a stake) also in the neighborhood. For seasonal American cuisine, head to Blue Hill, with its farm-fresh fare, or Gotham Bar and Grill from notable NYC chef Alfred Portale. For sushi, try under-the-radar Ushiwakamaru.
Even if the hippies who used to haunt the Village might balk, it's actually a great place for some beautifying. State-of-the-art lasers and soothing lavender wax take care of all your hirsute needs at Completely Bare, while the bright pink décor at Dashing Diva is sure to perk up any mani/pedi routine.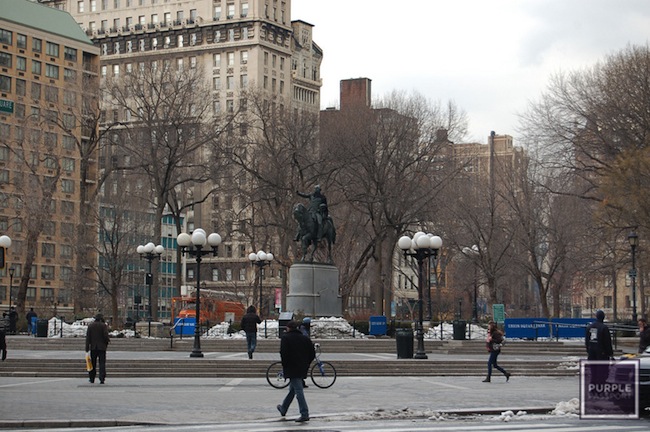 Just north of the Village is Union Square, which has been a rallying point for political activists of all stripes-everyone from union leaders in the 1920s to anti-war protesters in the 1960s to Occupy Wall Streeters in 2011 has made a stand here. But one thing everyone seems to peacefully agree upon is the great food found in these parts.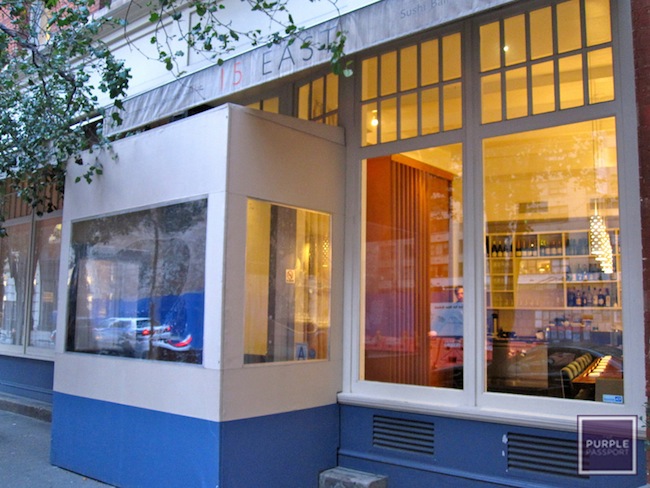 The Union Square Greenmarket is a well-known hub for chefs and eco-warriors who come for the organic and locally grown produce and ready-to-eat treats. Delectable restaurants also abound, including zen-like sushi at 15 East, fresh seafood at Blue Water Grill, and Italian-kissed American fare at Danny Meyer's first Manhattan restaurant, Union Square Café. Also notable for its all-day Irish breakfast and hearty brews is Lillie's, a Victorian-Irish pub.
But if you'd like some of those greenmarket herbs on your face, not just in your food, try the Ginseng Herbal Facial by cult facialist Ling Skin Care for serious rejuvenation. Finally, if you must get down to business, check in at biz-friendly W New York - Union Square. Its trendy scene is just like Union Square itself: not too Uptown, not too Downtown.
For a more comprehensive list of Greenwich Village and Union Square recommendations, see our Passport to Greenwich Village and Union Square or follow our Greenwich Village and Union Square Guide on Foursquare.
- Emily C. Brands and Rachel B. Levin, www.thepurplepassport.com