The Turkey Confidential infographic from The Splendid Table is your guide to navigating the complexity of planning your Thanksgiving meal -- from ordering the turkey, to pre-making the sides, to eventually setting the table and popping that cork. The infographic contains guidance on the differences between turkeys, how big a bird to get, options for vegetarian and vegan meals, and when to surrender and order in. Print it out, stick it on the fridge, and know that you're in control of your Thanksgiving meal.
Click the image for the full-size version.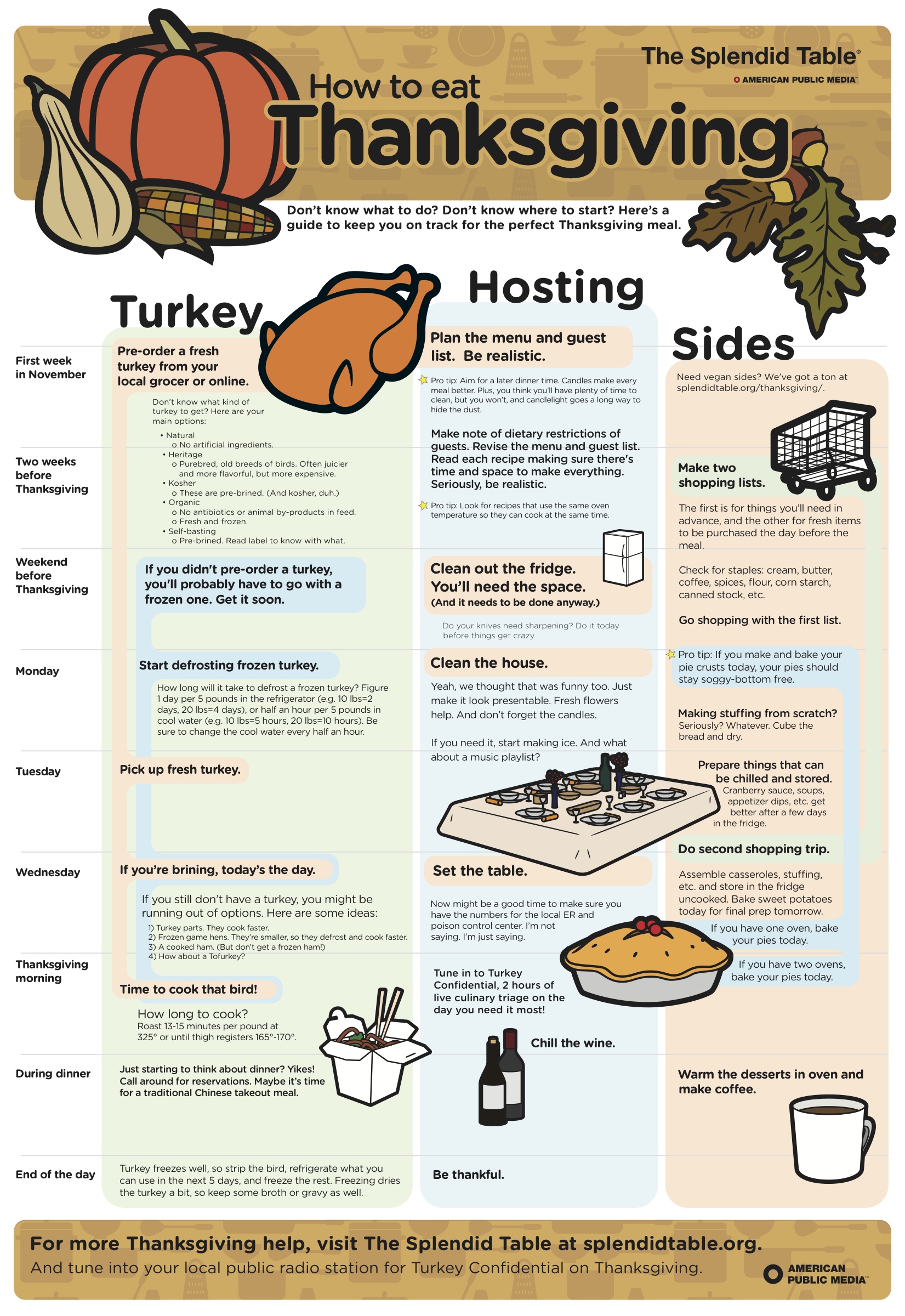 SUBSCRIBE AND FOLLOW
Get top stories and blog posts emailed to me each day. Newsletters may offer personalized content or advertisements.
Learn more