When your childhood memories are filled with swaying palm trees, warm tropical weather and white sandy beaches, life is good.
Growing up on the island of Oahu was a dream for professional longboarder, Crystal Dzigas. Her days were spent in the transparent blue water of the south shore, catching waves and enjoying the simplicity of island life.
Today, she continues her passion for surfing and her elegant love for noseriding while raising her 4-year-old son with fiancé, and fellow professional surfer, Anthony Walsh.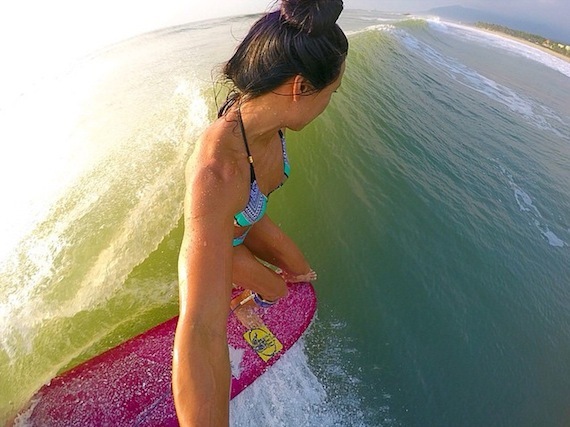 "I have the perfect life. I have my family, I go surfing. I'm doing what I love, I'm where I love. I can't imagine life any better."
Though she is a committed competitor on the World Longboard Tour, Crystal remains true to her roots, enjoying life with her family, traveling and surfing.
Experience the unique perspective Crystal has while hanging ten at Waikiki Beach in Oahu, and get to know her contagious spirit and effortless style:
SUBSCRIBE AND FOLLOW
Get top stories and blog posts emailed to me each day. Newsletters may offer personalized content or advertisements.
Learn more