During my 10-day cross-country road trip from NYC to Los Angeles, I was very disciplined. Not about my diet, but in keeping a strict, structured and detailed journal that included notes on the daily mileage, gas, finances and even a daily food "diary". The food diary was, most of the days, a series of entries of "Tostitos tortilla chips", "Cracker Jacks", "bananas", "Lay's sour cream chips", "Zone Diet energy bars" and "margaritas", words and food items that will never make the cover page of culinary magazines.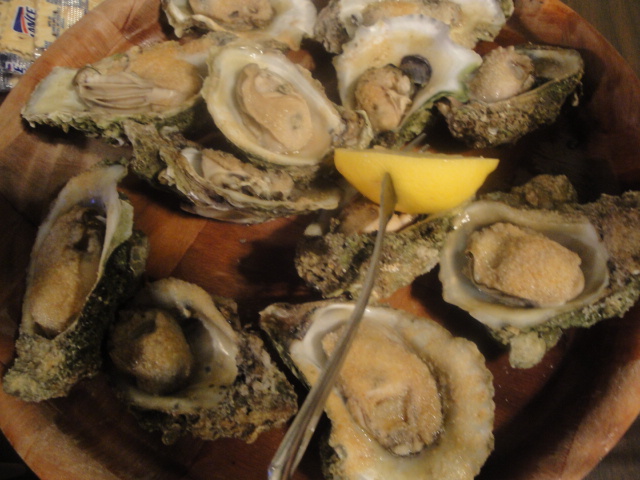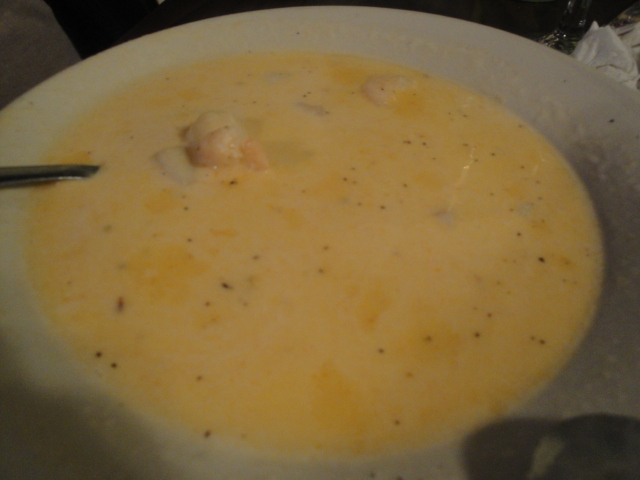 The first interesting page on my culinary adventure on I-10 was the oysters in Apalachicola, the heart of the Forgotten Coast, as it is called. The coast, famous for its seafood and better yet, oysters, offered the great opportunity for a "proper" dinner on our second evening at Papa Joe's Oyster Bar. We had mineral and creamy half shell raw oysters, steamed oysters filled with spices, the scallop shrimp bisque cooked with love and the grouper salad, a nice treat to an all day empty stomach. The chilled Pinot Grigio was an addition to our full-with-plates table: crispy and fresh was the perfect ending.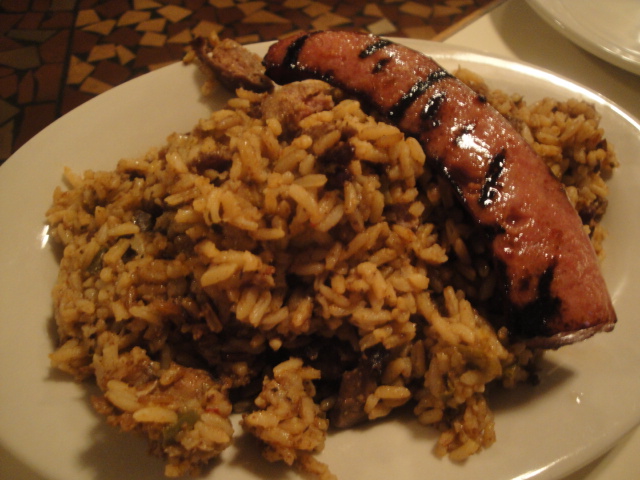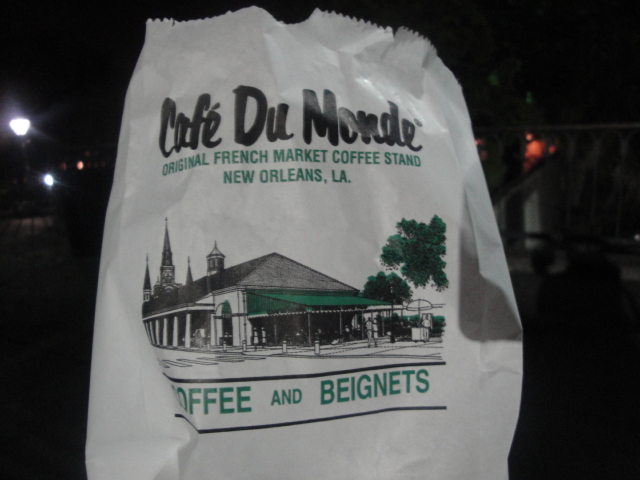 The next culinary stop was in New Orleans, where the French Market Restaurant and Bar offered their Cajun jambalaya (a perfect mix of rice cooked with chicken, smoked sausage and boneless pork) as well as the Louisiana crawfish boat, another local seafood specialty (only to find out later that crawfish is actually fatty and is better to be avoided). A stop by The Café Du Monde for coffees and beignets was a must-do before leaving behind this colorful, beautiful and vivid city.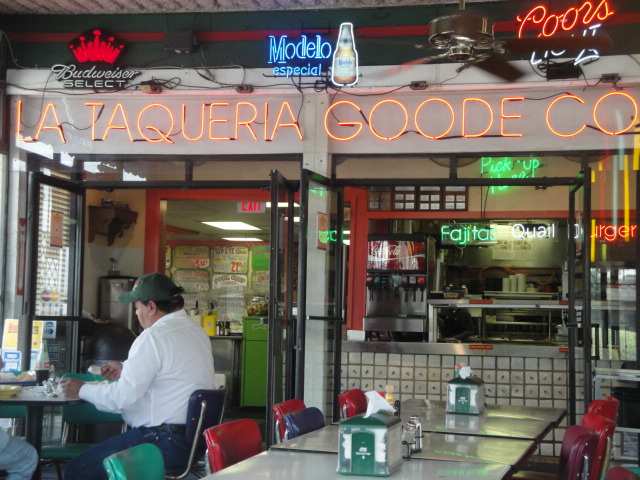 In Houston, willing to witness a real Tex-Mex restaurant, I followed the advice of a local friend who recommended La Taqueria Goode Company. Here we were! Mesquite hamburgers, tortilla chips, tacos, and Cholula hot sauce paired with a watermelon juice became my definition of pleasure on that hot and humid day.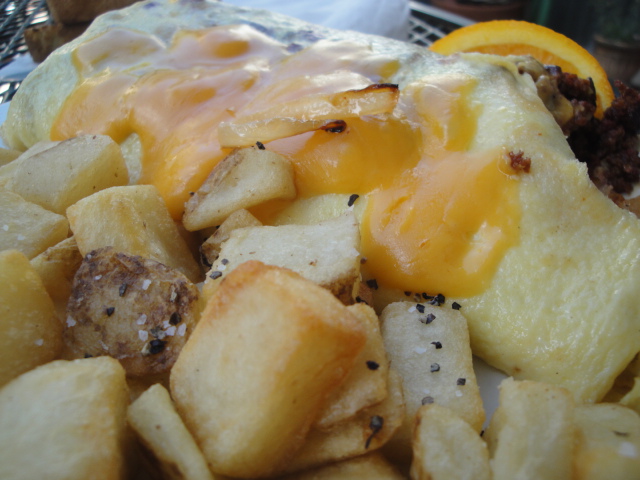 With more days of driving and additional words added as "chips", "fruits" and "caramel popcorn", we finally made it to Truth or Consequences in perfect timing for Sunday brunch. This scenic, lost-in-time, colorful town was rather quiet that Sunday morning, but nonetheless gentle with its small number of travelers: The Happy Belly Deli prepared breakfast and I couldn't resist their Southwestern omelet offered with plenty of spicy sauces and pots of coffee, a pure comfort that hot and dry morning.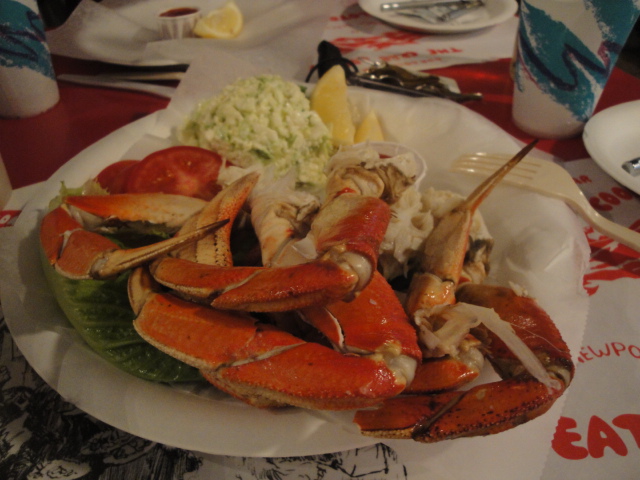 A few days later, in Newport, California, after endless hours of driving but satisfied after our visit in Temecula Wine Country, we stopped at the well-known fish market and restaurant, the Crab Cooker. Built in 1951, this local hub was packed both with locals and tourists. We shared crab -- what else?-- and a nice bottle of Central Coast Sauvignon Blanc, an excellent combination to celebrate the Southwest Pacific Coast Highway drive.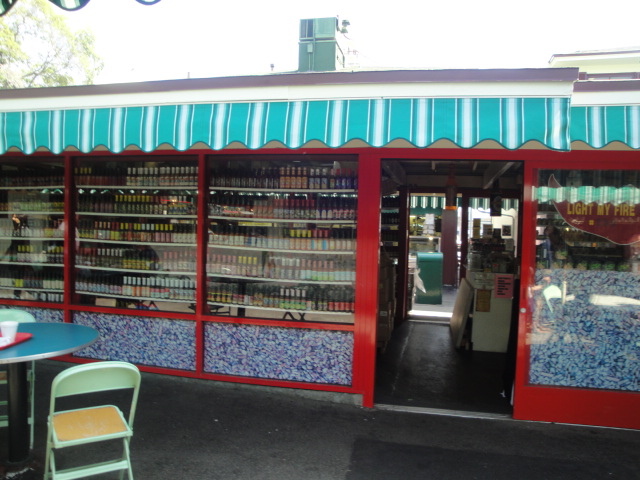 But the end to my travel was just about to come. The following day in Los Angeles, I paid my tributes to the Los Angeles farmers market, a lively area of food vendors and cafes, tiny restaurants, inviting ice cream shops and cute candy stands. The chicken mole with rice and beans at the Loteria Grill was just a rather happy ending to my culinary travels.
The trip was nearly to its end together with its culinary challenges, tastes and smells from the South. Next time, I will make sure that only fresh oysters, melty tacos and food made with love will make the entries of my food journal.