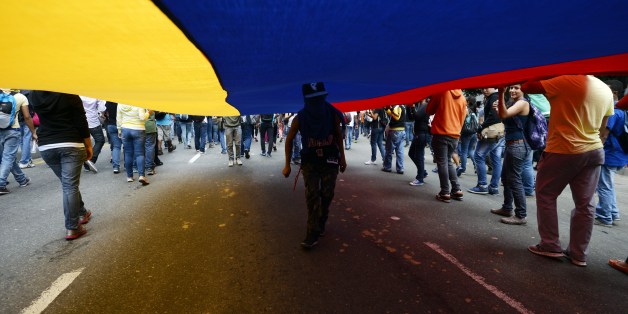 Almost four months after the start of protests in Venezuela, the end of the crisis is nowhere in sight. Talks between the government and opposition are paralyzed. Mediators from South American countries and the Vatican have withdrawn. Hundreds of protesters remain jailed in a standoff that has claimed 42 lives.

For average Venezuelans, the conflict has compounded the hardships of daily life. Inflation has reportedly reached 60 percent. There are shortages of basic goods, and rationing of electricity and water. Besides abuses by security forces over the last months, residents of Caracas and other cities are forced to navigate some of the most crime-ridden streets in the world.

For the United States, the crisis presents another set of obstacles. It is one of several foreign policy dilemmas that call on the United States to exercise leadership in circumstances that come with high stakes but no quick fixes. Venezuela is a test of how Washington, after a decade dominated by Iraq and Afghanistan, manages distinct challenges in places as varied as Ukraine and Syria, Nigeria and the South China Sea.

A peaceful, stable and democratic Venezuela is important to the United States. With the world's largest oil reserves, Venezuela is the fourth largest source of US oil imports. Oil and ideology have given Venezuela's government outsized diplomatic clout, from Cuba to China. The late President Hugo Chavez used charisma, fiat and the national treasury to launch a populist revolution that sought to contest US influence across Latin America.

The revolution has left Venezuela bitterly polarized and economically flattened. Chavez's successor, President Nicolas Maduro, can rally support from beneficiaries of state programs, mostly the poor, and the military. But polls show a majority fed up with economic scarcity, crime and limits on political freedom. That frustration has inspired opposition party members and students to bravely risk their lives by taking to the streets.

In April, Maduro agreed to enter into a dialogue with the opposition, mediated by Brazil, Colombia, Ecuador and the representative of the Vatican. The opposition came to the table asking for the release of political prisoners, disarming government militias, ending press censorship and an impartial investigation of human rights abuses. The government's failure to address these points seriously caused the suspension of talks after a few weeks.

The Obama administration has remained attentively on the sidelines, endorsing talks but wary of giving Maduro ammunition to blame the protests on a US plot to overthrow him. This has been a reasonable course up to now. But as Secretary of State Kerry said last week in Mexico, the administration is growing impatient. It's time to consider new options.

The bipartisan bill moving through Congress, passed by the House on May 28, that would impose sanctions on Venezuelan officials is not the most promising alternative -- chiefly because it's unlikely to be effective. The measure, which would freeze and ban US visas for officials implicated in human rights abuses, could damage the opposition. South American countries that are mediating the talks have come out against it.

Instead, the White House and Congress should move beyond a choice between neglect and intervention. The starting point would be a commitment to apply sustained energy and focus on Venezuela. The United States should work closely with Brazil, Colombia and other regional players on a unified policy that insists on dialogue and measures results. As Chavez tried to divide the region, the United States should be a force for unity.

The crisis is also a chance to think boldly about other actors with big stakes in Venezuela. Cuba is kept afloat by Venezuelan oil; in return Havana sends security advisers and doctors. Maduro has pledged that oil exports to China will surpass those to the US. China and Cuba both desire a stable partner. Along with our regional allies, we should deliver the strong message that only democracy in Caracas can deliver long-term stability.

There is one direct approach to Caracas immediately available. The administration should challenge Maduro to restore normal diplomatic relations. The US and Venezuela have not exchanged ambassadors since 2010. If Caracas refuses, the administration could appoint a special envoy to focus on Venezuela, raising the profile of US engagement.

The goal of US policy in Venezuela is not regime change. The earliest Maduro can face a referendum on his rule is 2016. But, in Venezuela and elsewhere, the United States can and should stand up forcefully for dialogue and reconciliation leading to freer democratic participation -- and develop the most effective tools for each international challenge.

In the new world disorder, the principles behind US policy remain the same. It's the old formulas that don't work anymore.
Mack McLarty was White House chief of staff and Special Envoy for the Americas under President Bill Clinton. He currently serves as Chairman of McLarty Associates and McLarty Companies.
SUBSCRIBE AND FOLLOW
Get top stories and blog posts emailed to me each day. Newsletters may offer personalized content or advertisements.
Learn more