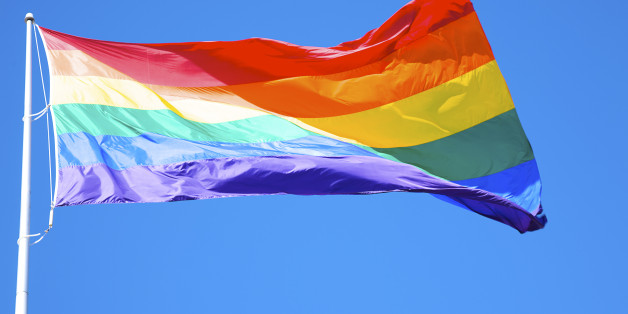 Last year I wrote about my "quarter-life crisis," which revolved around my sexual orientation, mental health and drug and alcohol abuse. Since I wrote that post, experience has shown that supportive communities of like-minded people, positive role models and friendly faces make for a healthier, more enjoyable and fruitful life.
Community
I grew up, and currently live and work in, Orange County, N.Y. My hometown, Warwick, is a small, rural-suburban town in the Hudson Valley. Warwick is not quite "upstate," as we're a suburb of New York City, but we're far enough away that it's easy for me to feel isolated from the gay community there. But data from the Williams Institute at UCLA show that in 2010 there were 572 same-sex households in Orange County, and that Warwick had a higher concentration of same-sex households than much of the rest of the county. As I began building an adult life here, I wondered where all those gay people were, and, after a conversation with some friends in February on that topic, I decided to found The LGBTQ Center of the Warwick Valley.
Prevention
According to the Sexuality Information and Education Council of the United States and others, LGBT youth are disproportionately affected by mental health and substance abuse issues. The U.S Department of Health & Human Services' Office of the Surgeon General has identified priorities in its National Prevention Strategy that include "Mental and Emotional Well-Being" and "Preventing Drug Abuse and Excessive Alcohol Use." Recommendations from the surgeon general for carrying out these priorities include "[facilitating] social connectedness and community engagement across the lifespan" and "[creating] environments that empower young people not to drink or use other drugs."
With these priorities and recommendations in mind, my advisory board and I have formulated a mission statement: "To provide a welcoming, safe space -- an inclusive home that celebrates, nurtures, and empowers the LGBTQ communities and our friends and neighbors in the Warwick Valley." This mission, I believe, will guide us as we move forward in building our center, bringing the LGBTQ people of Warwick and the surrounding areas together and engaging in prevention.
Successes
We've been working with the Warwick Valley Community Center to get the LGBTQ Center of the Warwick Valley off the ground; the WVCC is a prevention-based organization, and its executive director explained to me last month how, with the goal of building community, The LGBTQ Center of the Warwick Valley is engaging in prevention.
We began holding monthly potlucks in February. LGBTQ people and allies of all ages have been attending, including members of Warwick Valley High School's gay-straight alliance. Happily, the WVHS GSA members reported that they do not experience bullying or any kind of discrimination there. However, I believe that there is more work to be done at WVHS, as the GSA members also reported that they know of a number of peers who do not feel comfortable coming out to their other classmates.
We are in the process of planning Pride Weekend for June 7 to 9, which will include a number of substance-free community events as well as educational workshops and speakers. Perhaps we will be celebrating the Supreme Court's affirmation of marriage equality. In any case, Pride Weekend promises to be a spirited celebration of all things LGBTQ as we come together, raise funds for the fledgling LGBTQ Center of the Warwick Valley and engage in prevention.
Feedback from the greater Warwick community about our center and its events has been positive and encouraging. The mayor of the Village of Warwick attended our first potluck, which was hosted by a local CrossFit gym. A local bakery donated baked goods to our second potluck, which was hosted by the Warwick Valley Community Center. Additionally, we have garnered 185 Facebook "likes" as of today, April 26.
For me, founding an LGBTQ center in my hometown has been an amazing experience. I have received an outpouring of support and help (one shout-out I'd like to give is to CenterLink), and I have grown and matured. I look forward to what this journey has in store for me, my advisory board and the LGBTQ community of the Warwick Valley.
For more information on The LGBTQ Center of the Warwick Valley, please visit gaywarwick.com.
SUBSCRIBE TO & FOLLOW QUEER VOICES
We're spilling the tea on all the queer news that matters to you. Learn more