Credit: Flickr user Vincent Lock
Put a tourist in front of a camera instead of behind one, and you usually get some awesomely predictable results. From jumping in the air and posing with animals, to peeking out of a phone booth and pinching the Eiffel Tower, could we please -- as a species -- come up with just a little creativity? Is that too much to ask?
More: 10 Stupid Mistakes You Need To Stop Making On Vacation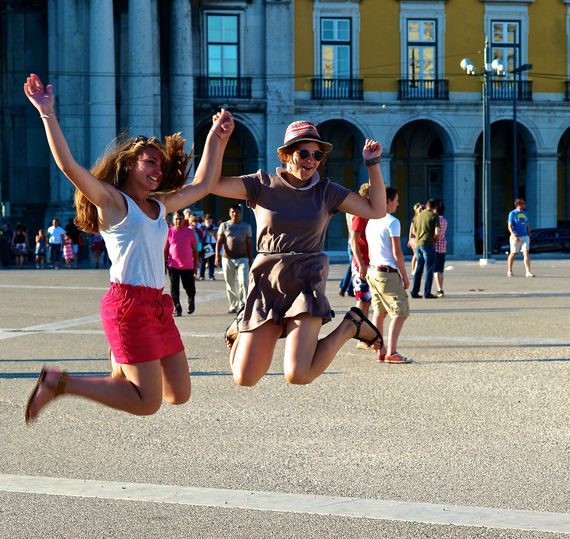 Credit: Flickr user Pedro Ribeiro Simões
The jump
Nothing screams American abroad more than a good celebratory leap in a random piazza.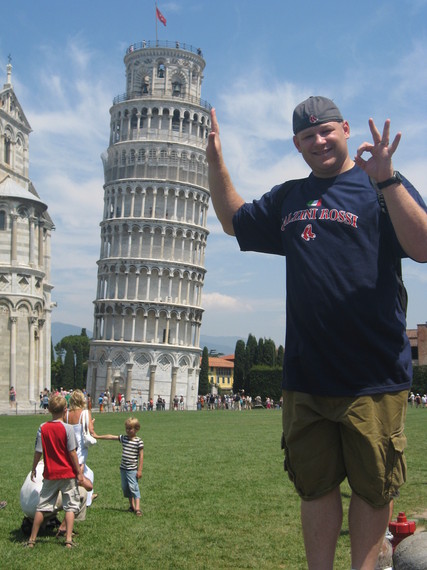 Credit: Wikimedia Commons User VIN7474
The hold-up
It's impossible not to equate humans to lemmings after witnessing hundreds of tourists all trying to capture this oh-so-clever shot at the same time. Although, how sick is that Italian Red Sox shirt?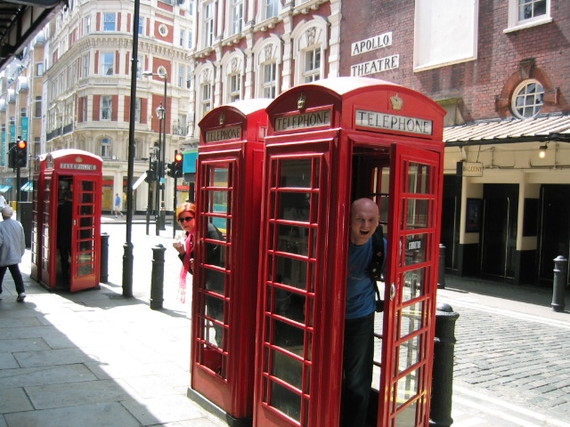 Credit: Flickr user jerkalertproductions
Peeking out of a telephone booth
"Wait, wait, I've got a crazy idea. Why don't you get a shot of me peeking out of this phone booth, as if I JUST made a phone call, or, you know, am hiding. Trust me, it'll be hilarious."
Standing on top of things
Especially when what you're standing on top of says "terd".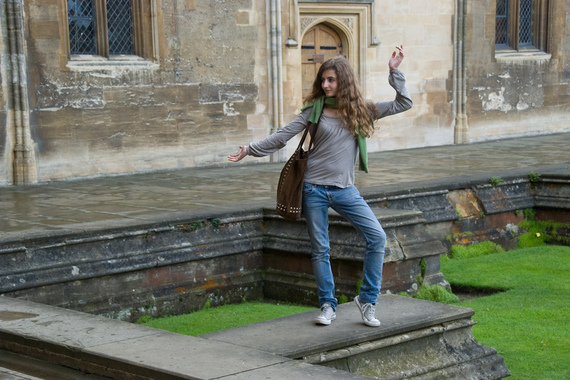 Credit: Flickr user another sergio
The "I've arrived"
In a churchyard... Bam!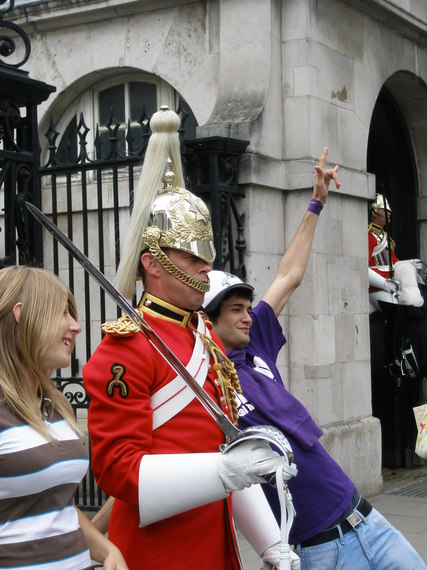 Credit: Flickr user Monika Bota
With one of the Queen's guards
Actually, go for it. Those guys don't have anything better to do. You know, other than protect the Queen.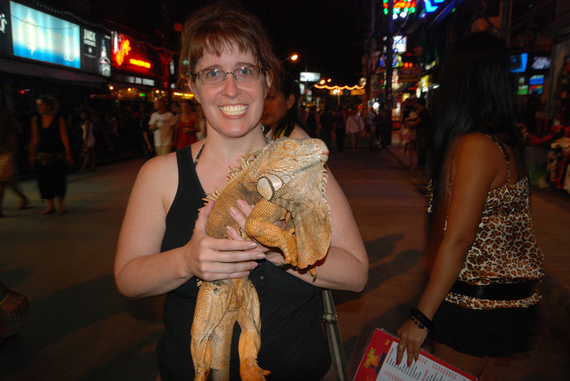 Credit: Flickr user William Cho
With an animal
Could somebody please explain why anyone would pay a guy with a drugged iguana (or python, or cockatoo) any amount of money to pose with it? "Dude, my vacation to South Beach got so f&*ked up that I took a picture with an iguana!!! Seriously, it was THAT crazy."
The peace sign
Obviously nobody's against peace, per say, but do we have to throw up deuces in every picture? Also, can we agree to stop saying "throw up deuces" -- it sounds disgusting.
The celebrity wave
When you're not even famous. Although, to be honest, this dude does look pretty distinguished. Like an Asian Paul Newman.
What other poses do you need to stop making on vacation? Head over to Thrillist.com for 7 more!
More from Thrillist:
10 Travel Hacks That'll Make Any Trip Easier
How To Quit Your Job And Travel The World
Thrillist on Twitter: www.twitter.com/Thrillist