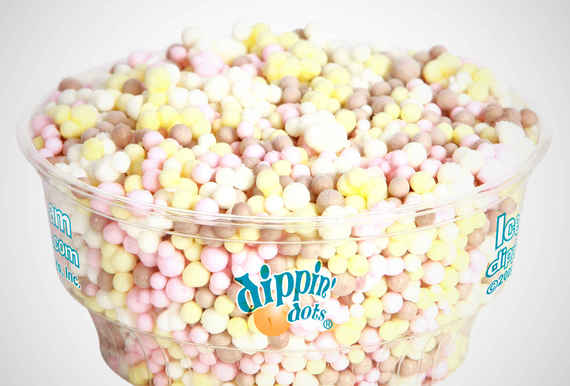 CREDIT: Dippin' Dots
The guys who invented glow in the dark ice cream might think they're the wave of the future, but they're wrong, because Dippin' Dots has been riding that future dessert wave since 1988, and they most certainly have it trademarked, or at least cryogenically frozen.
If you've ever been to a mall or amusement park (or hijacked a time machine and gone to the year 2100), you've probably had your fair share of these tiny little ice cream balls, but to help you connect the dots between childhood mystery food and more adult concepts like "facts", we've compiled 18 fascinating tidbits about the most futuristic of desserts.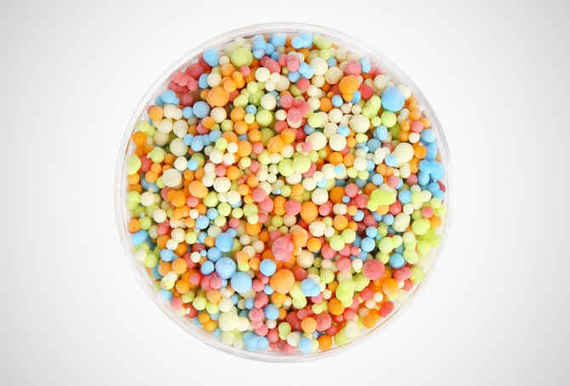 CREDIT: Dippin' Dots
1. There are 2,000 Dippin' Dots in a 5oz cup
Our special dessert calculator states that is .0025oz per dot, a number that sadly does not spell an inappropriate word when turned sideways.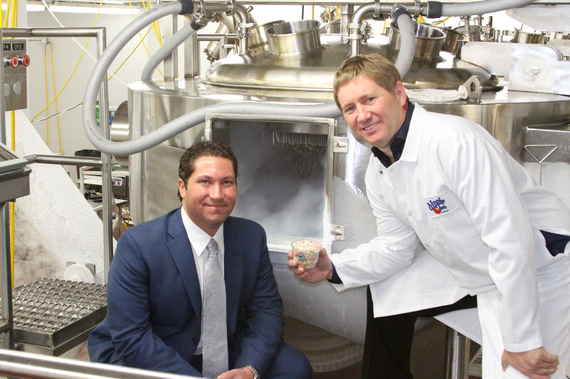 CREDIT: Dippin' Dots
2. Dippin' Dots was founded by a microbiologist
In 1988, Curt Jones was working in a Lexington, KY lab developing a flash freezing process using liquid nitrogen. At home, he was churning homemade ice cream, and, long before people were paying hundreds of dollars for molecular gastronomy, he aimed his liquid nitrogen rays at that homemade ice cream. Dippin' Dots were born.
More: A visual guide to Ben & Jerry's best ice cream flavors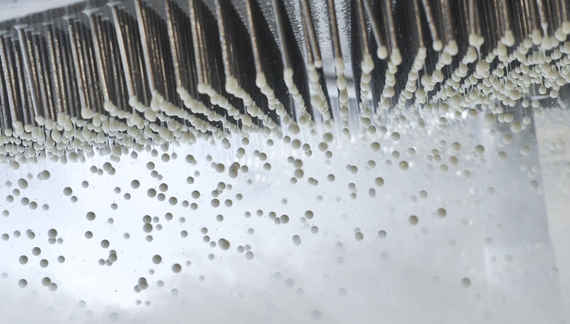 CREDIT: Dippin' Dots
3. It takes less than one second to freeze a dot
And yet it takes two hours to get a beer cold in the fridge. This is a travesty.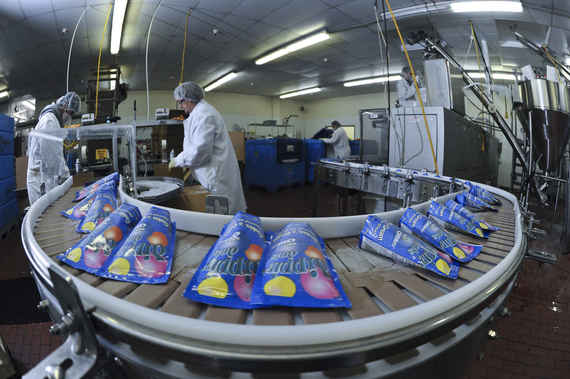 CREDIT: Dippin' Dots
4. The DotBot3000 makes 50mill dots per day
Our dessert calculator tells us that is 25,000 5oz cups per day, enough to give you a brain freeze from now until 2114.
There's still plenty more you didn't know about the frozen dessert dot, and it's all on Thrillist.com!
More deliciousness from Thrillist:
Food Pho Pas: Simple Things You're Doing Wrong While Eating Asian Food
Follow Thrillist on Twitter: www.twitter.com/Thrillist