Whether you've got a Freudian fixation, an affinity for potty humor, or just enjoy eating Chinese food out of a bidet, here are five restaurants where the theme is lav-chic, the dress code's pants-down, and the chairs are -- you guessed it -- old toilets. Ummm... bon appétit!
More: The World's 10 Weirdest Restaurants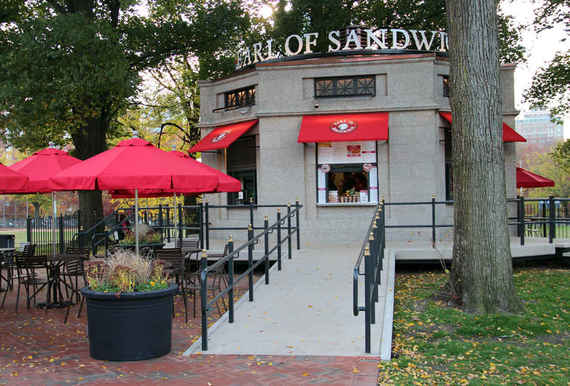 5. The Earl of Sandwich -- Boston, MA
Delightfully dubbed the "Pink Palace" by locals (thanks to the structure's formerly speculative pink hue), the Earl of Sandwich on Boston Common slings its signature cheddar-smothered roast beef sammie and Brownie Barks out of a wee tiny public restroom that -- though erected in the 1920s -- laid dormant for over 40 years.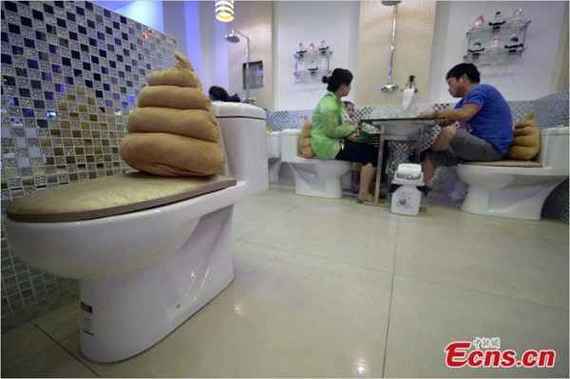 Credit: China News
4. Pian pian man wu -- Taiyuan, Shanxi Province, China
Riding the recent potty-food chain trend sweeping across China, "House full of poo" (no seriously, that's what "Pian pian man wu" means) proudly proclaims its sh*ttiness with bathroom decor, turd-shaped cushions atop flushable toilets, and even diarrhea-esque swirls of ice cream for dessert.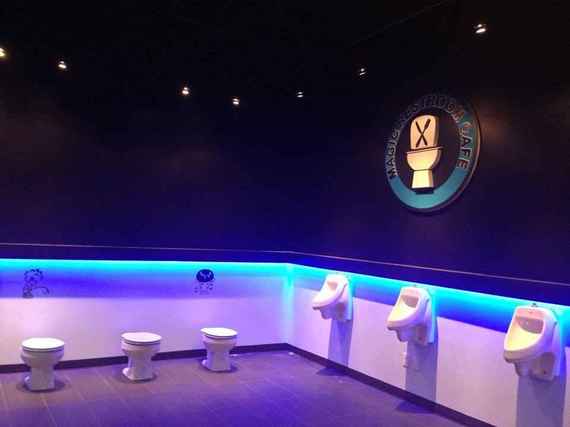 Credit: Facebook user Magic Restroom Cafe
3. Magic Restroom Cafe -- Los Angeles
Decorated with toilets, urinals, and other bathroom paraphernalia, Magic Restroom Café dishes up Taiwanese meals like beef noodle soup, ground pork with rice, and magic curry rice in toilet-shaped bowls. Here's what went down when we bravely tested the menu.
Head over to Thrillist.com to see our top 2 craziest toilet-themed restaurants in the world!
More from Thrillist:
28 Must-Eat Sandwiches From Around The World
The World's 7 Best Airport Coffee Shops
Follow Thrillist on Twitter: www.twitter.com/Thrillist