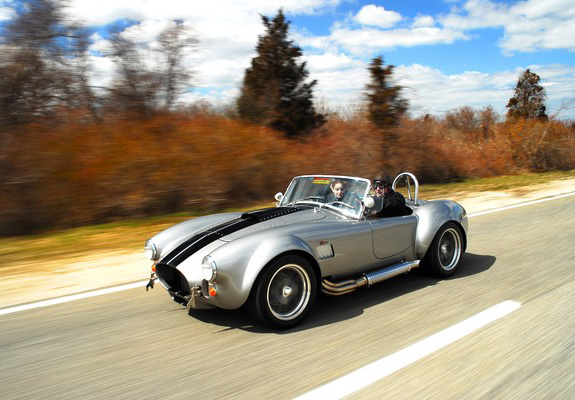 It's a scientific fact that the three easiest ways to get laid are to be rich, famous, or drive a sick car, the confluence of which explains why Jason Priestley can't even come up for air long enough to make a movie. To drive a fleet of cars that could make even you feel priestly, hit the Classic Car Club's new uptown location.
The second NYC offering from the Euro-bred private club known for its "staggeringly stylish fleet of vintage and modern classic cars", CCC's new UES carriage house is fronted by a club room decked with for-sale touches like a red Chesterfield couch and various "automobilia" like a chandelier featuring a steering wheel from a '65 Mustang, though how they get an aging Milton Academy alum to just hang there is still a mystery! The new showroom's driveable whips kick off with vintage badass-ness like a sea foam green 1955 550 Porsche Spyder, and a silver-with-black-racing-stripes '67 Shelby Cobra, the purchase of which would leave your bank account Gone in Sixty Seconds. They also rock more modern rides, letting you settle the eternal Italo-battle by cruising in a 2006 Lambo Gallardo, a 2005 Ferrari 430, and a fresh-from-the-factory 2011 Ferrari 458 in a metallic hue called Pazzi Blue, which ironically will make everyone else pazzi-tivey green.
As most clubs are wont to do, they also hold events that're accessible thanks to less-expensive "Social Memberships", from whiskey & wine tastings, to regular Thursday night happy hours, useful, as you're going to need that booze for the confidence to lie about being rich and famous.
SUBSCRIBE AND FOLLOW
Get top stories and blog posts emailed to me each day. Newsletters may offer personalized content or advertisements.
Learn more