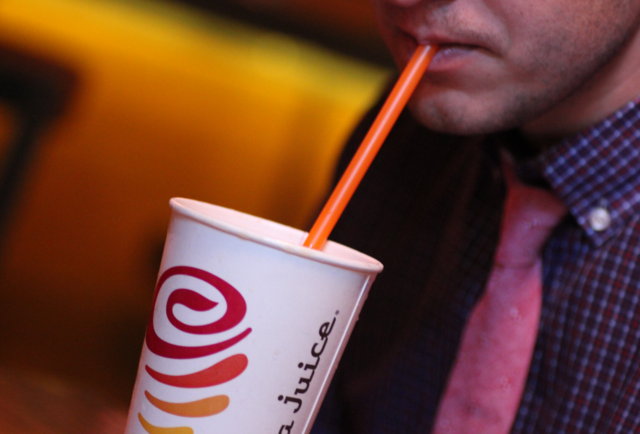 You could wait until you vacation on a alarmingly inexpensive cruise ship tropical island to enjoy smoothies packed with liquor, but it's way more fun to go to the nearest Jamba Juice on a lunch break and recreate those boozy tropical drinks by spiking the smoothies right there. To help us, we tapped bartender/ GM/ evil genius Burton Daniel from Colorado cocktail joint The Bitter Bar to create liquor-filled fruit concoctions using Jamba's juiciest creations.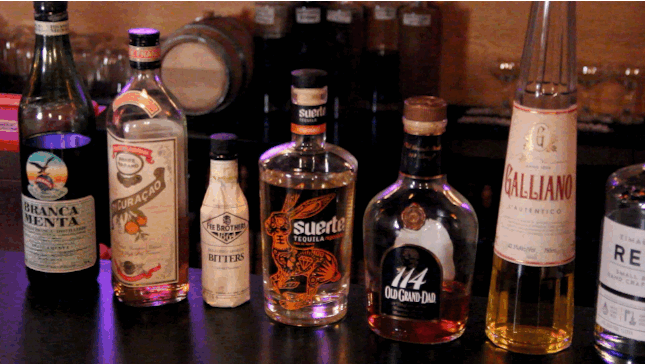 Here're all the bottles we used for just 6 smoothies. We're not messing around.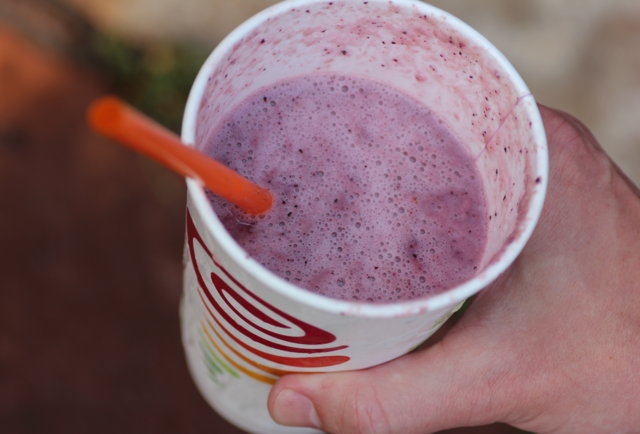 Smoothie: Pomegranate
The Cocktail Our Booze-Filled Version Is Based On: Mexican Firing Squad
How To Booze It Up: First off, dump a fifth of the smoothie out, as you'll need room to add booze. Using the real pomegranate in the smoothie to sub for the grenadine present in the original, he added 3.5oz of Suerte Reposado Tequila (or any reposado will do), .5oz of allspice, and 8 dashes of Old Fashioned bitters. It's a "Winter-style cocktail" that has some definite X-mas flavors.
There's plenty more smoothies where this came from. Check out the full story on Thrillist.com!