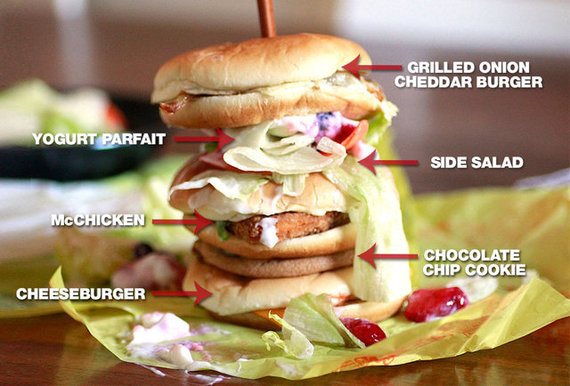 The apocalypse is upon us, friends: McDonald's just announced that it's gonna kill off its beloved Dollar Menu in favor of the super-catchy Dollar & More Menu, which goes all the way up to $5 and for some reason isn't just called "menu."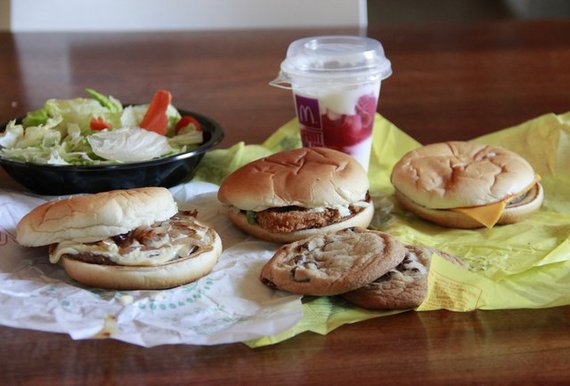 Our trip to McDonald's netted everything on the Dollar Menu, from which the McDouble is already conspicuously absent (it must have seen this travesty coming and sought solace among its comrades on the more-than-a-dollar menu). That includes fruity yogurt parfait, a McChicken, a regular cheeseburger, two chocolate chip cookies, a Grilled Onion Cheddar Burger w/ white cheddar that's just American, and a side salad with some lettuce chunks that were browner than the burgers.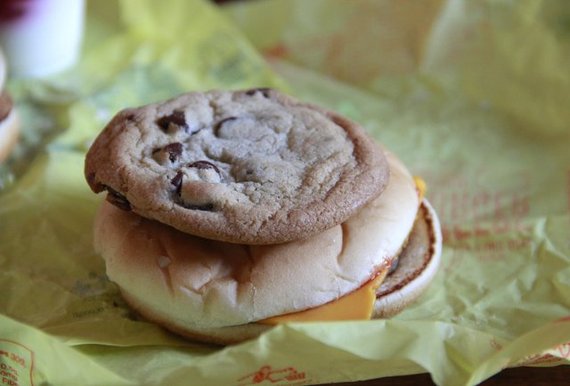 Step 1: We used the sturdiest item, the cheeseburger, as the base and piled the cookies up top. Strangely, the chips began to melt despite the burger being cold.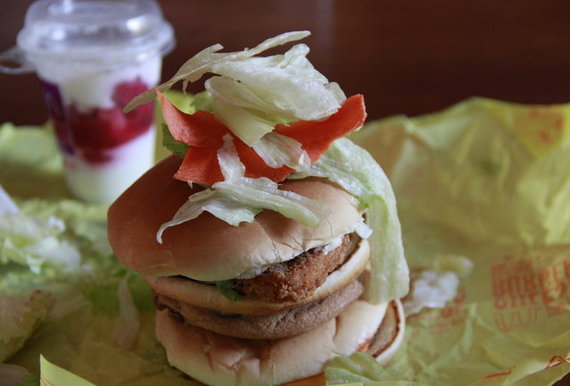 Steps 2 and 3: Next, we stacked the mayo-rific chicken on top of the cookie, then loaded that nasty-ass salad up top. Now the sandwich is healthy!
SUBSCRIBE AND FOLLOW
Get top stories and blog posts emailed to me each day. Newsletters may offer personalized content or advertisements.
Learn more