By: Chloe Pantazi
Movies embody escapism at its best: They transport you into another world for an hour or two, often taking you places you couldn't otherwise go. Essential to that experience, of course, is the movie's setting. Some movies just epitomize a place -- like Weekend at Bernie's and the Hamptons.
OK, so maybe not that example. But with this idea in mind, we've rounded up a list of films that fuel your wanderlust with every re-watch. Each of these films makes you want to get off the couch, away from that bowl of popcorn, and on board the next plane to wherever it was you were just watching famous people doing cool stuff.
Here's our list of destinations, broken down by country, along with the movies that'll make you want to move to each of them. Just don't go all Elizabeth Gilbert on us, expecting to find yourself in India.
More: The 25 Best Beaches In the World
France
Before Sunset
Amélie
Ronin
Ocean's Twelve
Midnight in Paris
Greece
Summer Lovers
Captain Corelli's Mandolin
The Sisterhood of the Traveling Pants
The Bourne Identity
Before Midnight
Spain
All About My Mother
The Way
Volver
Vicky Cristina Barcelona

Credit: Warner Bros. Entertainment
Italy
The Godfather
The Italian Job
The Talented Mr. Ripley
Ocean's Twelve
Germany
The Bourne Supremacy
Run Lola Run
United Kingdom
Mary Poppins
Notting Hill
Skyfall
Austria
The Sound of Music
Before Sunrise
Iceland
The Secret Life of Walter Mitty
Belgium
In Bruges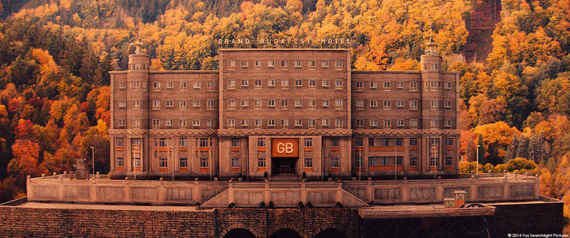 Credit: Fox Searchlight Pictures
Budapest
The Grand Budapest Hotel
Instanbul
From Russia with Love
Taken 2
South America (obviously not a country)
The Motorcycle Diaries
Head over to Thrillist.com to check out 13 more destinations and the movies that will make you want to visit them!
More from Thrillist:
10 Of The World's Most Iconic Hotels
The World's 8 Best Red Light Districts
Follow Thrillist on Twitter: www.twitter.com/Thrillist