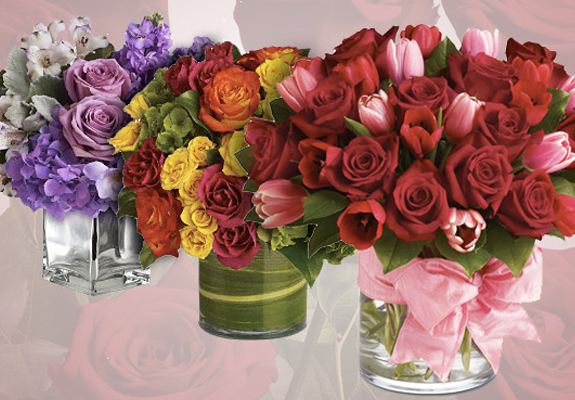 Valentine's Day Fact: spending too much money on crappy flowers THAT AREN'T EVEN DELIVERED ON TIME hurts worse than when they cancelled My So-Called Life Sports Night. Instead, go with this Reward from flower-ninjas Teleflora: 50% off an exceptional bouquet, packaged in a handsome vase instead of a cardboard box, with guaranteed V-Day delivery if you order before 5p February 8th.
Damn straight: pay just $30 for a $60 gift certificate, and Teleflora will hook you up with one of their top-notch local merchants (listed out below), who'll provide you expert advice on the arrangement most likely to satisfy your special lady's floral jones. You'll also get a money-back guarantee that your order shows up in good shape (i.e., not dehydrated, broken, etc) and on time -- because if she gets her flowers a day late, February 15th will become your Independence Day.
You need her. She needs flowers. And $30 is less than $60. Grab this no-brainer offering right here.