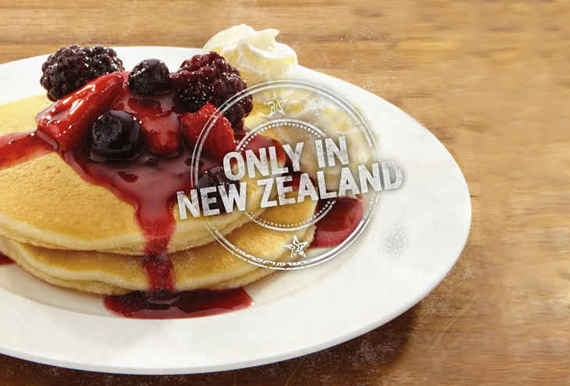 CREDIT: Wendy's New Zealand
Most conversations about foreign fast food tends to focus heavily on the bizarro stuff like black ninja tongues. They should hold their tongues, as that's not appetizing, but what about the legitimately great delicacies that cruelly remain out of our Yankee grasp? We decided to round up an amazing international selection from 10 chains you know and love, mainly to make you jealous. And you will certainly seethe after seeing what McDonald's, Subway, and BK are serving up overseas.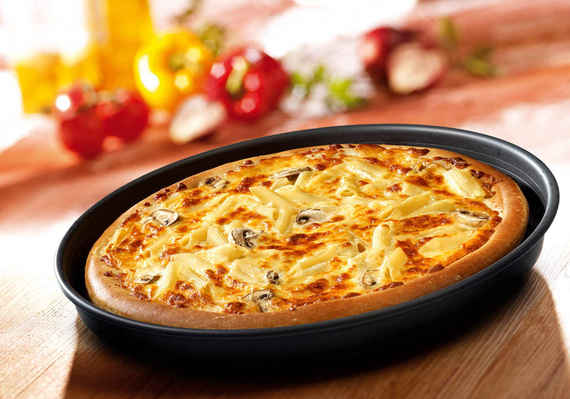 CREDIT: Pizza Hut Germany
Mac 'n' Cheese Pizza
The Chain: Pizza Hut
The Country: Germany
Our homemade version didn't live up to expectations, but we have zero doubts that a slightly more integrated pie, like this one from Pizza Hut Germany, would be a very tasty source of daily calcium. Danke schön, Deutschland. Now just airmail it over here.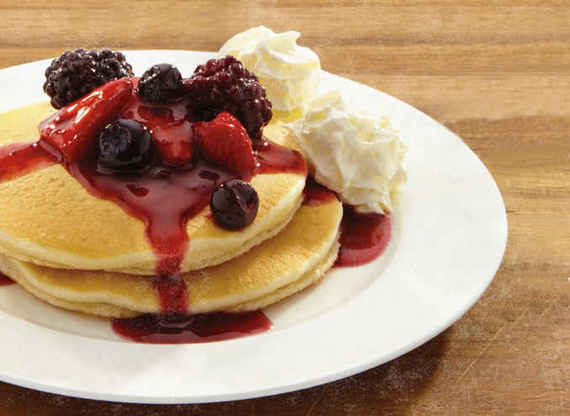 CREDIT: Wendy's New Zealand
Wildberry Pancakes
The Chain: Wendy's
The Country: New Zealand
In the pantheon of American fast-food breakfasts, Wendy's is barely even a DIII player. But that's not the case in New Zealand, where they serve sumptuous dishes such as these wildberry pancakes. Nevermind that it's technically classified as dessert -- this is the perfect companion for your 9am Frosty.
More: 12 crazy foreign McDonald's item that need to be sold in the USA
CREDIT: YouTube
B.O.S.S. Sandwich
The Chain: KFC
The Country: France
An acronym for Best Original Sanders Sandwich, the B.O.S.S. has lent its name to a couple different sammies around the globe. Our favorite is this iteration from KFC France, which features the Colonel's original recipe chicken, Monterey Jack fromage, lettuce, onions, and special sauces on a sesame-pepper-poppy bun.
Check out more delicious picks from international locations of Dunkin' Donuts, Subway, and Domino's on Thrillist.com!
More deliciousness from Thrillist:
We Rank The World's Best Breakfasts
The Best Item At Every US Fast Food Chain
Follow Thrillist on Twitter: www.twitter.com/Thrillist