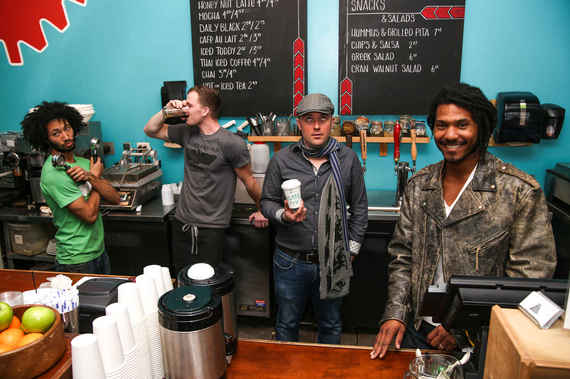 Science claims the best time of day to drink coffee is 10:30 a.m., but what's the worst time of day? Whenever your local coffee shop is staffed by the Condescending Coffee Snob.
But for every Condescender, there's a handful of Small Talk Experts, Tip Flirts, and Lifers that make going to a coffee shop a beloved pastime for everyone from students who nurse one cup for five hours to lip-smacking espresso lovers. Keep reading to see the complete canon of coffee baristas, and if we missed any, be sure to leave us a tip in the comments section. Just like at a coffee shop, you'll be rewarded with nods of appreciation and witty, semi-sexual banter.
The opener
Arrived at 6 a.m. to unlock the doors. Probably still has bits of sleep in their eyes and alcohol on their breath. Wide awake for 30 minutes at a time, followed by severe espresso crashes. Deserving of some slack.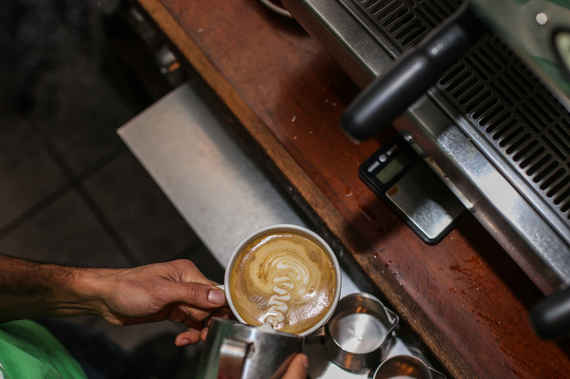 The latte artist
Majored in art history. Double minored in conversations about philosophy and student debt. Takes great pride in his arsenal of four latte designs that all look identical. Dies a little each time a customer puts a lid on their drink without admiring his work.
The lifer
Subscribes to the philosophy of cleanliness is godliness. Feels uncomfortable when he doesn't have a towel in his back pocket. Always smells like unrealized dreams, err, coffee. Has thrown out literally thousands of unread alt-weeklies. Somehow makes more money than you. Sigh.
More: 14 Foodie Phrases That Have Lost All Meaning
The girl next door
An asset to any coffee shop. Attractive even in her work shirt, genuinely friendly, and an expert at gracefully dodging sexual advances. Exponentially increases the tip-out of anyone working with her.
The tip flirt
Close cousin to the Girl Next Door. Always happy to see you. Laughs at things you say that you didn't realize were jokes, mostly because they weren't. Holds eye contact much longer than you can handle, until suddenly you're tipping two bucks when all you bought was a cookie, and Jesus Christ, you need to leave now, because you just told her you liked her "mouth lips."
You've probably met The Condescending Coffee Snob, The Small Talk Expert, and The Owner -- all these types and more are on Thrillist.com!
More deliciousness from Thrillist:
The World's Best Breakfast: Which country comes out on top?
Filet Mignon Sucks: The Most Underrated and Overrated Meats
Follow Thrillist on Twitter: www.twitter.com/Thrillist