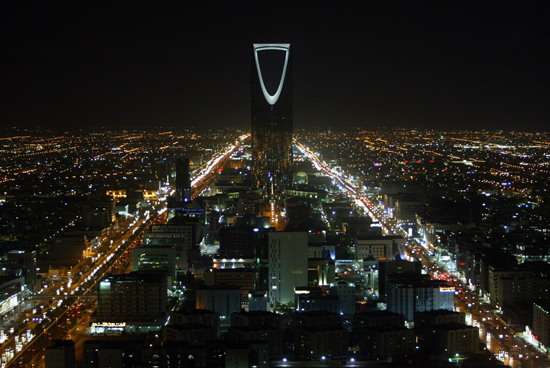 It's a cliché by now that the cities of the Gulf have embraced the powers of icon building. For many observers, the Gulf region's unfailing fixation with the iconic represents the deflated essence of architecture: no longer communicating a civic temperament; instead it broadcasts competing corporate advertising, deafening but defeated. For this reason, some critics and architects say the icon is dead.
Regardless of this dismissal and any suggestion of architectural taste, icons still go on. The Burj al Arab, Dubai's seven-star hotel, is perhaps one of the most successful icons created in the last century, and its shape continues to define Dubai. Its power hasn't been subjugated to abounding new icons nearby, despite the world's tallest tower less then ten miles away. Which one would you (or, we mean, your great aunt) choose for a crystal piece on your coffee table?
Atkins, the creators of the Burj Al Arab, claim the Burj al Arab is an icon because it can be sketched in less than five seconds. This cannot be a universal rule but nevertheless has proven to be a successful one. And one that the architects of Riyadh's Kingdom Tower likely had in mind when they started sketching, probably the same year as Burj al Arab opened.
Riyadh might have two recent icons, but there's a clear hierarchy. Lord Norman Foster's Al Faisaliyah Center takes the number two slot to Kingdom Tower. In a remarkable coup of icon rivalry, Kingdom Tower's designers not only created a more recognizable tower (a two-second sketch?) but also delivered a building whose iconicity would be controlled from a singular GPS coordinate -- inside Foster's Al Faisaliyah Tower, now relegated to the role of a viewing tower.
Consequently, more people know Kingdom Tower as an image taken from the Al Faisaliyah cigar sky-lounge than as a real building to be seen from street level. This famous view of a tower that defiantly rises far above the rest of Riyadh (although it's only 41-stories high) delivers a simple message of authority and symmetry. The night view reveals mostly dark buildings but a glowing grid of streets (according to Constantin Doxiadis' master plan) pinned down by the tower and its massive void. Riyadh isn't yet ready, but the economic machine is prepared and open for business. It's no coincidence it is owned by Prince Al-Waleed, the country's prominent media tycoon. The tower is more associated with him than with the unsung architect, US firm Ellerbe Beckett, now consumed within the anonymizing Aecom conglomerate.
Kingdom Tower has given Riyadh its face, but architecture can never be reduced to a single image. Getting up close to Kingdom Tower is impossible. Its base is wrapped in a complicated maze of ramps, landscaping and Riyadh's most exclusive shopping mall. But a drive through Riyadh refuses to deliver the building's apparently immutable message. Rising above Riyadh's two- to five-story building fabric, the tower takes on a strange, mutating form, often more beautiful than the singular perspective the architect sold the client. Below are images of Kingdom Tower, captured in different parts of Riyadh, where the tower's resoluteness can be diminished to the frailty of a passing reflection.
This Blogger's Books and Other Items from...
FOLLOW HUFFPOST