Ghosts of DC took a little trip to the Bay Area this weekend and we
wanted to sprinkle a little San Francisco flavor into this next post.
We can think of no better subject than Alcatraz (aka, The Rock).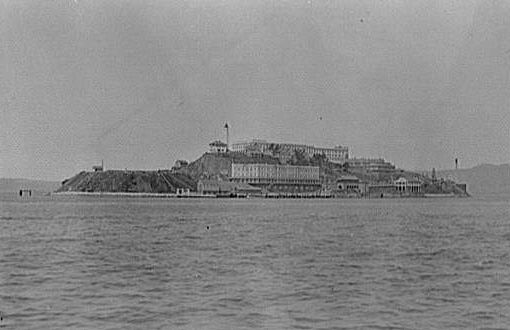 A brief history of the island... It started out as the site
for a lighthouse until President Millard Fillmore ordered it to be
used as a military base in 1850, following the Mexican-American war.
It continued to serve in a military capacity through the
Freedom did not last long for Frank as he violated it within a year
and was back in reform school at Chillicothe, Ohio in 1943. In 1945,
he was returned to D.C., as an inmate in the National Training School
for Boys. Side note: in 1951, Charles Manson was an inmate at the
school.
According to FBI files, he served time in the Louisiana State
Penitentiary between November 19, 1945 and July 12, 1948. Less than
a year after his release, he was incarcerated in Florida State
Penitentiary for breaking and entering.
On June 13, 1952, he was sentenced to serve 10 years at the
Louisiana State Penitentiary for possession of narcotics and armed
robbery.
Clearly Frank was ensconced in a life of crime and we don't
need to run through his entire rap sheet. Just check it out below... and by the way, did you know rap sheet is an acronym for
record of arrest and prosecution? I did not.