Today's news collides -- Gov. Nikki Haley declares that the confederate flag should be removed from South Carolina's State House and the two escaped prisoners in New York had help escaping using tools that were smuggled into them hidden in frozen hamburger meat!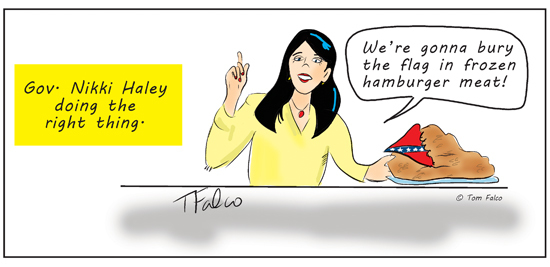 SUBSCRIBE AND FOLLOW
Get top stories and blog posts emailed to me each day. Newsletters may offer personalized content or advertisements.
Learn more