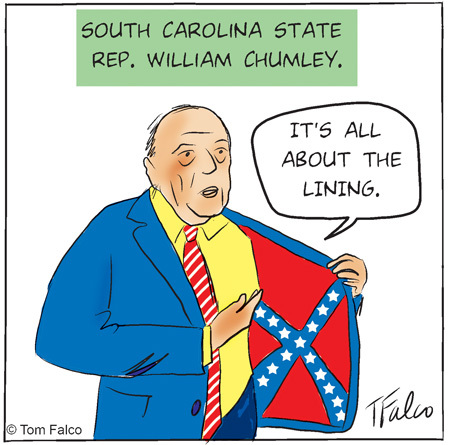 South Carolina state Rep. William Chumley, said this to CNN on Tuesday: "These people sat in there, waited their turn to be shot. That's sad," he says. "But somebody in there with the means of self-defense could have stopped this. And we'd have had less funerals than we're having."
He's a bigoted nut, in favor of keeping the Confederate flag flying at the South Carolina State House.
SUBSCRIBE AND FOLLOW
Get top stories and blog posts emailed to me each day. Newsletters may offer personalized content or advertisements.
Learn more