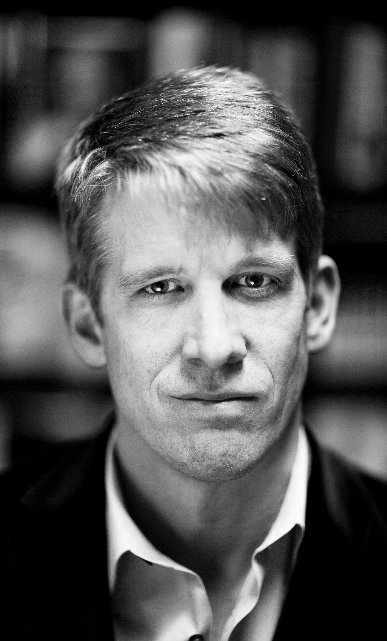 True confession: I can't stop listening to Eminem's hit duet with Rihanna, "Love the Way You Lie." I realize it's unsightly for a respectable 45-year-old businessman to enjoy rap, but I can't help myself. Sometimes art is so good it completely breaks all boundaries and illuminates a truth far beyond its intended genre.
I first heard the song live on the Video Music Awards as I awaited my comedy idol Chelsea Handler to take the stage (she descended from the ceiling with a miniature house on her head in mock Lady Gaga's style). I realize "don't ask, don't tell" should apply to middle-agers' television habits -- my 16-year-old daughter volunteered her disdain for such awards programs -- but you have to understand that I never wanted to hear the Michigan boy in the hooded sweatshirt rap about drinking, fights, love and remorse to a sweet-voiced, soulful pop star repeating her love for his lies.
Having traveled the country talking to scores of men -- all of whom are faced with the dilemma so well articulated by Hanna Rosin's Atlantic cover story, "The End of Men" -- I have come to see our problem as men rooted in our unwillingness to speak out about our own manhood. The strong, silent type is alive and well. The fictitious Don Draper may be crying his eyes out as he bottoms out on booze and cheating, but the rest of us guys are suffering quietly.
Which brings me back to Eminem. The guy is a train wreck of a human being and his songs are much more directly autobiographical than most artists of any stripe. But what comes through in his lyrics and music is raw unfiltered manhood. It's like the guy crawled into my brain -- and the brains of many of the guys I know -- and was willing to expose it to the world.
At a time when male angst is running at epidemic levels as men try to sort out with an economic meltdown that has hurt them much worse than women, the song is about more than that angst. As we live now, men are falling dramatically behind in education and attempting to live up to increased expectations as fathers and husbands. Eminem's opus is about the fundamental disconnect between a man and a woman: about the way we lie to each other.
I very well may be imbuing this rap with more meaning than it deserves, but the reason I find it so compelling is that the paradox of truth-telling is that it often requires a confession of duplicity before anything productive can happen. Denial is a tried-and-true way to protect against a deeper reality that is too painful to confess. It's true of addiction to booze or drugs -- where the central lie is that "this time will be different" when the addict actually is getting ready to go on a bender -- and it's true of manhood too.
We as men are in a state of denial about ourselves. We're too afraid to let the genie out of the bottle for fear that we will never be able to stuff it back in. That's why I often find myself pulled toward men who have made horrible mistakes or suffered tragedy of one form or another: They have been forced to see the truth of their situation, and are left with nothing to protect because the edifice of false manhood has been forcibly stripped from them.
I don't condone Eminem's behavior -- just like I don't condone the felonies committed by the men I often visit in prison -- but there is something they have to say from which we as men can all learn. We are all lying about something, even if it's just about how damn hard it is to be a man in 2010.
I have spent the last two years of my professional life taking a break from being a venture capitalist, trying to decipher what it possibly could mean to be a good father, son, husband and man. What I have learned is that there are as many ways to be a man as there are men. Of all the men who have inspired me most -- from a war photojournalist to the father of an autistic son to a Hall of Fame football player -- the one thing that is undeniable is that their manhood isn't skin deep. They know the truth about themselves and they live out that truth in every part of their lives.
Sometimes it is the lies that lead to the truth, and the questions and not the answers, that lead to manhood.
SUBSCRIBE TO & FOLLOW LIFESTYLE
HuffPost Lifestyle is a daily newsletter that will make you happier and healthier — one email at a time. Learn more