Come Labor Day, most of us put away the white shoes and linen outfits. But just because your warm weather clothing is in mothballs doesn't mean your warm weather liquor should be. True, mojitos, margaritas and chilled aperitivos pair perfectly with sultry summer afternoons. And those crisp fall nights are traditionally the time for applejack, whiskey cocktails and the like. But why stand on convention? Who's to say that what tastes good in August doesn't taste good in September? What's wrong with light, fruity cocktails year-round? If the World Series can be played in November, then anything goes. Red wine with fish! Dessert before dinner! Hell, I might even keep wearing my white shoes until Christmas.
And if you disagree... well, there's still a couple of weeks until Labor Day. Drink up!

CALICHE RUM (aged up to 5 years, 40% ABV, $25). Many of us think of white rum as un-aged, hence the clear color. In fact a lot of it HAS been aged in wood, then filtered to lose the color and a lot of the heavier flavors. Caliche is a super-premium Puerto Rican white rum made by the sixth generation family-owned Destileria Serralles, the same folks who make Don Q rums. It's aged up to five years and also includes Solera-aged rums up to 30 years old. It's then filtered five times -- and frankly, given the rums they've used, I wish I could taste a little more of the stuff that got filtered out. It also sounds like it would make a nifty dark sipping rum if left as-is.
As for what's in the bottle, Caliche is a classic Puerto Rican rum -- dry, a little astringent at times, with hints of lime and other citrus coming through mid-palate and winding up with wood and caramel notes. It actually reminds me somewhat of Bacardi, though with more depth and complexity. I'm not crazy about it neat, but in a daiquiri or mojito, Caliche really shines, with a crisp flavor that plays beautifully with sweeter flavors. Worth your time, and let's hope they wind up marketing an unadulterated dark rum as well.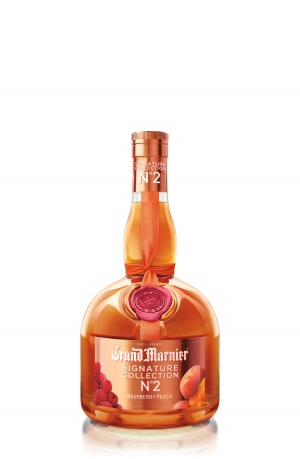 GRAND MARNIER RASPBERRY PEACH (age not stated, 40% ABV, $40). Grand Marnier has been releasing some interesting variations on its classic cognac-based orange liqueur lately. Raspberry Peach, its second flavor-other-than-orange expression, is a limited edition that's brighter and sweeter than classic Grand Marnier, emphasizing the headier flavors of raspberry and (mostly) peach. I was excited to try it in a margarita in place of standard orange liqueur/triple sec. The first sip was rather disappointing -- it was almost cloyingly sweet, the liqueur standing out like a sore thumb. But when I went back to it after a few minutes, the flavors had all settled and blended and the tart and tangy notes had come to the fore. What do you know, the damn thing was delicious. I'm not saying I'd throw over classic Grand Marnier for Raspberry Peach, but it's worth having both in the liquor cabinet.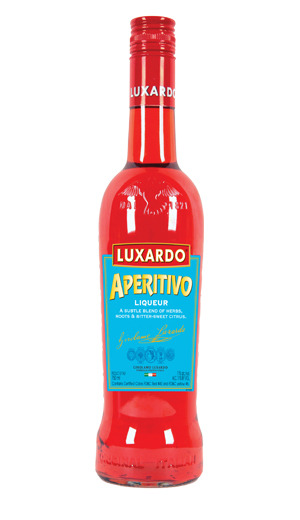 LUXARDO APERITIVO (age n/a, 11% ABV, $20). I got to this one a little late in the season, but it quickly became my go-to drink of the summer. Like Campari, Luxardo Aperitivo is a bitter Italian aperitivo liqueur. But where Campari's bitterness is bracing, Luxardo's is gentler, cloaked in a lush fruit basket of sweetness dominated by oranges and strawberries and only showing up for the lingering finish. And at a mere 22 proof, Luxardo Aperitivo has less than half the alcohol of Campari. It's light enough that you can mix it with club soda and quaff it like a beer. While it's a great warm weather drink, I have a feeling I'm going to keep a bottle handy after Labor Day as well.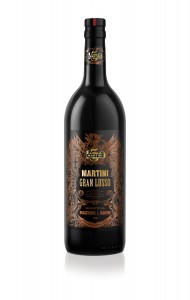 MARTINI GRAN LUSSO VERMOUTH (aged 1-8 years, 16% ABV, $40). Image-wise, Martini has been left in the dust in recent years as vermouths like Dolin, Carpano and Vya have won over vermouth drinkers, bartenders and cocktailians. Gran Lusso is a celebration of Martini's 150th anniversary, but I'd guess it's also an attempt to win back a few hearts, minds and palates. Whatever the intention, the execution is very fine. It's got a base of Barbera red wine, which is quite rich and intense, but it's balanced out by two extract blends, one from Moscato grapes and the other based on a secret recipe from 1904 which is bound to pique the interest of spirits geeks. The result is softer and a little sweeter than traditional Martini Rosso, but with greater depth and body. It's very nice on the rocks, and I love it in a rye Manhattan, where its sweet and rich flavors are a perfect foil for the spiciness of the whiskey. Gran Lusso is limited to 100,000 bottles, and at $30, it's a little pricey for a vermouth, but your Manhattans will thank you.

THE REAL McCOY RUM (aged 5 years, 40% ABV, $29). I always get suspicious when a spirit proudly proclaims how popular it was during Prohibition but can't account for its whereabouts between 1933 and about six months ago. But according to the website, at least, this Barbados-based rum is the exact same hooch that rum runner Bill McCoy used to sell to bootleggers in international waters just off the East Coast nine decades ago. So who are we to say it isn't? Legend has it that his customers admired his unadulterated, unbastardized product so much that his rum became known as "The Real McCoy," hence the name. That part of the story, at least, is true (although the phrase "the real McCoy" predates the rum).
Whatever the provenance, the rum is a good one. It opens up with a very delicate, almost ethereal sweetness and takes a long time to unfold on the palate. Give it enough time, though, and rich oak, caramel and vanilla notes open up, with a hint of banana in there too. It's not one of those super-rich, puts-hair-on-your-chest dark rums, but it doesn't need to be. It's substantial enough to enjoy neat but light enough to not require ice or water. A very nice starter sipping rum, and a great way to introduce novice drinkers to the story of Prohibition.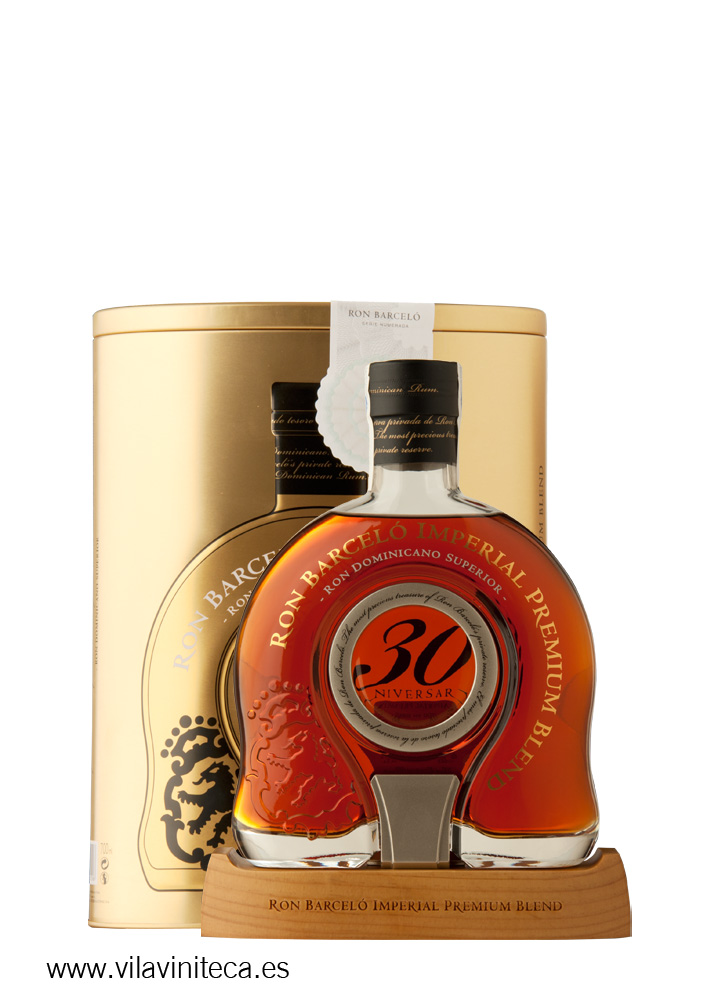 RON BARCELO IMPERIAL PREMIUM BLEND 30 ANIVERSARIO RUM (aged up to 30 years, 43% ABV, $120). I'm largely unfamiliar with Ron Barcelo, a generally well-regarded (from what I can tell) Dominican rum, so I can't compare this top-of-the-line prestige bottling to their standard rums. But taken on its own merits, it's fantastic. The packaging alone -- each hand-numbered bottle comes inside an embossed metal container with a wooden display pedestal -- is pretty spectacular, and what's inside the bottle does the package justice. The story goes that each year since 1980, "private reserves" of 10 year old Barcelo were set aside for an additional two years of aging in white oak barrels (including Chateau d'Yquem Bordeaux barrels) with various degrees of toasting. Those rums were then blended to commemorate the 30th anniversary of the brand.
It's a classic aged rum, with sweet notes of caramel, honey and vanilla mingling with notes of oak, tobacco and leather that testify to the decade-plus spent in wood. It's big and rich; a few drops of water (which I didn't find necessary, but different strokes for different folks) soften the flavors without diluting them. Only 9,000 bottles of 30 Aniversario have been produced, with a mere 600 of them going to the USA. Whisky collectors don't think twice about spending hundreds or even thousands of dollars for a single malt Scotch, but there seems to be a collective block about spending similar amounts for a rum, no matter its pedigree. This one is definitely worth the price of admission.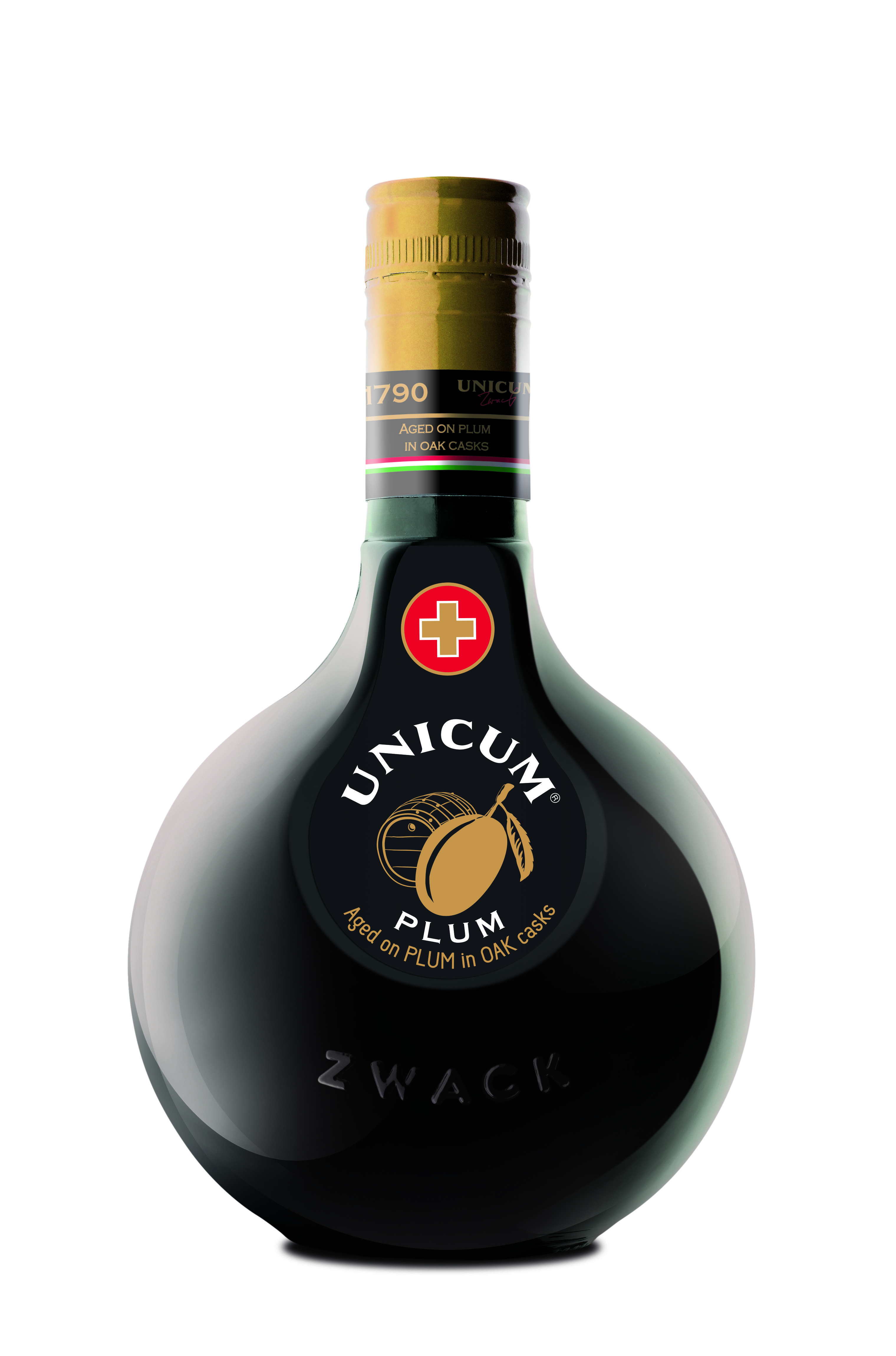 UNICUM PLUM (SZLIVA) LIQUEUR (aged 1 year, 35% ABV, $32/1 liter). If you like Fernet Branca, the bitter herbal liqueur that's been all the rage among bartenders and in-the-know imbibers for a few years, you'll probably also like Unicum, a Hungarian liqueur in the same mode which actually predates Fernet -- it was first created in 1790, though it's been available in the States only sporadically until now. And even if you don't like Fernet Branca, you should still dig Unicum Plum. It's your basic Unicum, with the big difference that it's aged for six months in oak casks with dried macerated plums added. The fruit is all but dissolved in the liqueur, and what's left at the end of the process is filtered out. The result is a rich, bitter, spicy, almost medicinal flavor that's leavened by the natural sweetness of the plums. It's not only more palatable than traditional Unicum but to my tastes, at least, more interesting -- the fruit adds another level of flavor and smooths out the harsher herbaceous edges. It makes a nifty pre-meal aperitif or post-meal digestif, and it's only a matter of time before it starts showing up in cocktails as well.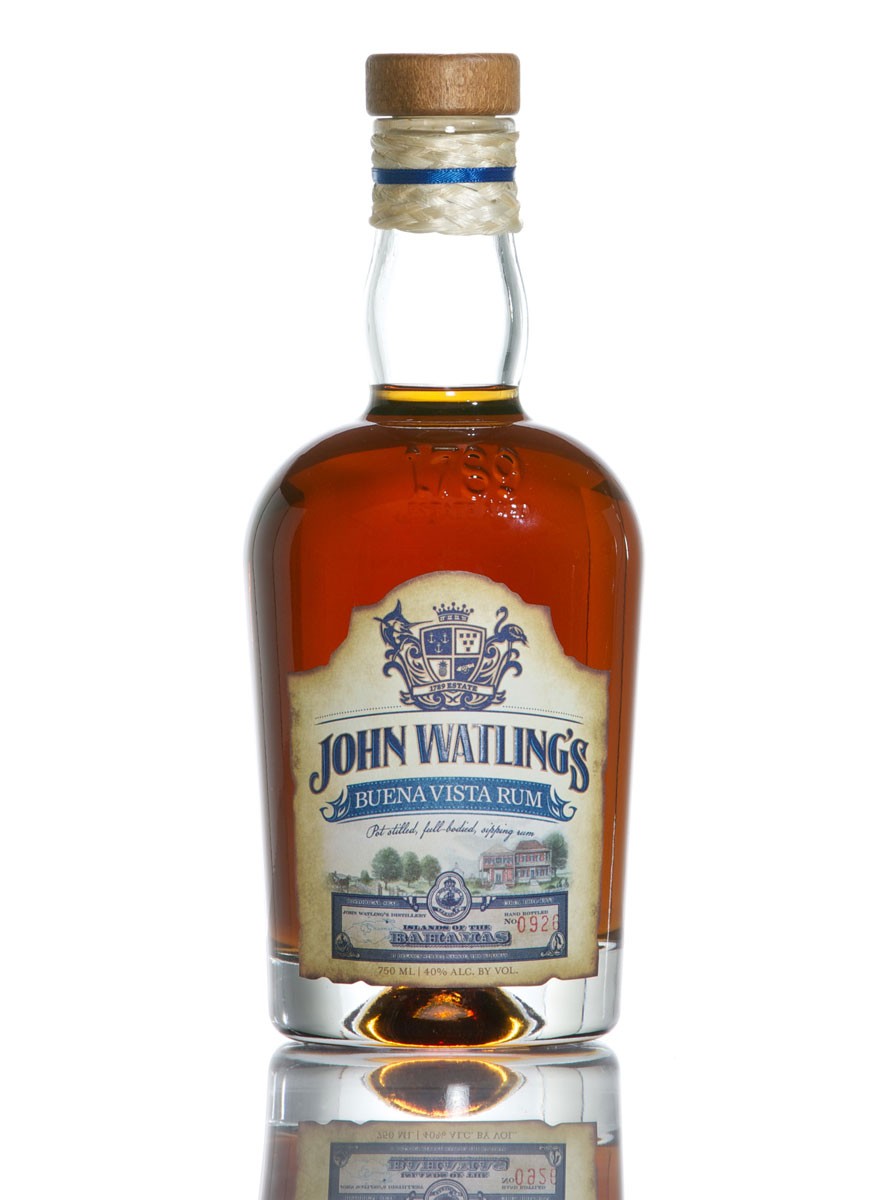 JOHN WATLING'S BUENA VISTA RUM (aged 5 years, 40% ABV, $60). When I visited the Bahamas a couple of months ago, I figured I'd find oodles of rum distilleries on the island. After all, I was in the Caribbean, right? But when I asked some locals what the best Bahamian rum was, they all told me... Bacardi?! Turns out Bacardi had a distillery on the island until a few years ago. In fact, the only locally produced rum in the Bahamas just launched earlier this year. Watling's has burst out of the gate with three excellent bottlings: a two year old pale mixing rum, a three year old amber, and this five year old dark sipper. Buena Vista is a beauty, rich and deep, with dark fruit and cola sweetness, cinnamon spice, dry oakiness, and just a tiny hint of smoke. It's an "easy" drink, but it's not simple -- the longer you let it linger on the tongue, the more it unfolds and expands. I'm not sure about Buena Vista's availability in the States at this point, but if you're into rum it's almost worth a trip to Nassau to pick up a bottle. Their warehouse, a renovated and restored 18th century estate, is worth checking out as well.
SUBSCRIBE TO & FOLLOW LIFESTYLE
All the meal hacks and indulgent snacks. You're welcome. Learn more