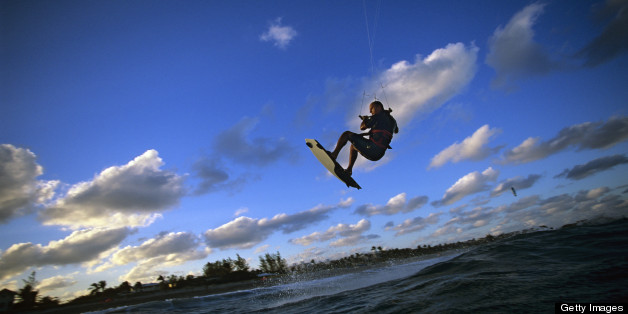 Spring Break means something different for everyone, but for me it means finding somewhere that's peaceful and quiet.
If you are looking for a spring break to help relax and release your mind from your daily stresses, you'll want to avoid the college scene. So many students travel at this time of year, and if you really want a relaxing time away, you'll want to avoid the typical "Spring Break" spots. Often, off-the-beaten-path locations or resorts at a slightly higher price point will offer a more mature crowd. Also, quaint destinations and smaller cities with fewer hotel choices may be a better option if you are looking for a calm and serene setting.
Spring is not the time to visit hot spots, especially destinations like Cancun or Punta Cana, unless you prefer the party atmosphere. Remote destinations provide great storytelling opportunities upon your return home. I love telling people about places they haven't heard of before and sharing my unique experiences.
Beyond researching your ideal destination, you'll want to seek out a great travel companion, too. I always look for someone who is energetic and willing to try something new at the drop of a hat. Others may prefer a traveler who is more low-key. As long as your energy levels match, you'll have a great time. Whether it's a friend, spouse or co-worker, a travel partner who is easygoing and goes with the flow will make your vacation experience that much better.
Pack sunblock, a swimsuit, sunglasses and towel in your carry-on so you can make a quick escape to the beach when you arrive at your destination. And pack knowledge of your destination--especially if you are visiting a foreign country, as you'll want to be aware of its history and present conditions, political and cultural, so you can enjoy the environment safely and fully.
If you are looking for a really "hot" Spring Break destination with a party and singles scene, these suggestions may not be right for you. But if you are more in need of a relaxing, refreshing getaway, here are a few recommendations for a fun, active spring getaway:
Delray Beach, Florida
I absolutely love the quaint feel of a beach town, especially one that offers great shopping and restaurants too, and Delray has it all. Whether shopping for new bathing suits or soaking up some sun and enjoying the white sandy beaches, there is plenty in Delray to keep you busy or quiet spots to relax and do nothing at all. On a recent trip there, I enjoyed an amazing, memorable late night meal at the Dada restaurant . It was the best late night spot I've ever experienced! Most times you have to settle for breakfast or greasy food, but Dada offered an eclectic menu and beautiful setting in a historic house. You can even rock on a porch swing with your significant other. There was live music and, for the price, the quality of the food couldn't be beat.
Samaná, Dominican Republic
If you are seeking adventure, you can enjoy a horseback ride through the rainforest, explore ancient caves or go whale watching. If you want to just kick back, visit its beautiful white beaches.
Cartagena, Colombia
If you want the city life and the Caribbean all in one dose, then Cartagena is the spot for you. Located on Colombia's northern coast, Cartagena boasts a lively urban scene in a beautiful setting. . Interested in pirate history? Cartagena was a hot spot for real-life pirates of the Caribbean, not just the Hollywood variety. It's a great place for sightseeing with its varied architecture, including Italian, French and Spanish Colonial style buildings.
Medellín, Colombia
Another great Colombian destination, Medellín is one of the most beautiful cities in Latin America. If you are looking for an adventure, try your hand at tejo, the national sport. Referred to as lawn bowling, tejo is a favorite local pastime that elicits laughter and smiles from players and fans alike. The Medellín MetroCable offers breathtaking views and was named a top transport system in the world by the Institute for Transportation and Development Policy (ITDP) in 2012. It's a great, affordable way to take in a scenic journey. There are so many wonderful places to explore in Medellín, such as the Jardín Botánico Joaquín Antonio Uribe, which contain hundreds of species of plants and trees and a beautiful lake. The Palacio de la Cultura Rafael Uribe Uribe, meaning the palace of culture, is a famous national monument that hosts concerts and art exhibitions.
Liberia, Costa Rica
If you are looking for white sand beaches and turquoise waters, look no farther than Liberia, Costa Rica. Here you'll explore an authentic Costa Rican town where you can sip on jugo de caña, sugar cane juice, and admire the Ciudad Blanca, the White City, filled with white houses. You can visit rainforests located just outside of the city or pristine beaches. Upon adventuring outside of the town, don't be surprised if you look up and see howler monkeys, more commonly known as congos. They actively swing from limb to limb in the treetops. One more tidbit, don't be upset if bird droppings hit your head. Supposedly, it represents good luck!
I hope you have a wonderful spring trip, no matter where you travel! For more vacation recommendations, follow my travels on Twitter (@Wingwoman_Tracy) and share your favorite spring destinations.
Also on HuffPost:
Spring Break Dream Destinations
SUBSCRIBE AND FOLLOW
Get top stories and blog posts emailed to me each day. Newsletters may offer personalized content or advertisements.
Learn more