We all have that one empty book shelf, mantle or wall -- the deserted surface that sits completely barren (less the compounding layers of dust that accumulate more quickly than you can clean).
Finding a series of objects that can sit together in perfect harmony can seem like an impossible challenge, but this task doesn't need to be so thought provoking. We've come across a simple and clever solution to help fill that spatial void -- find an item in your home that you really love, and acquire several more. Whether it be a set of vintage cameras or early 20th century spectacles, building a collection of like objects is an easy way to create a cohesive (but still very interesting) display.
Take a look below for a little inspiration, but be sure to check out our blog for even more unique collection ideas.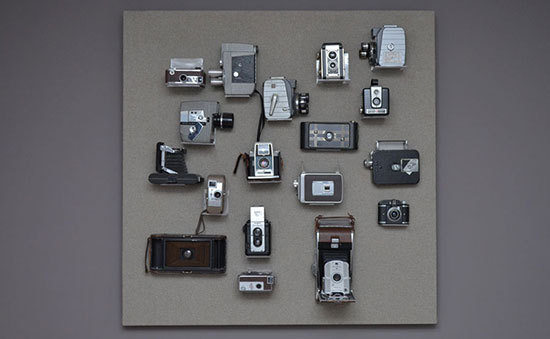 | Tereasa Surratt and David Hernandez mounted their collection of vintage cameras to hang in their guest bedroom.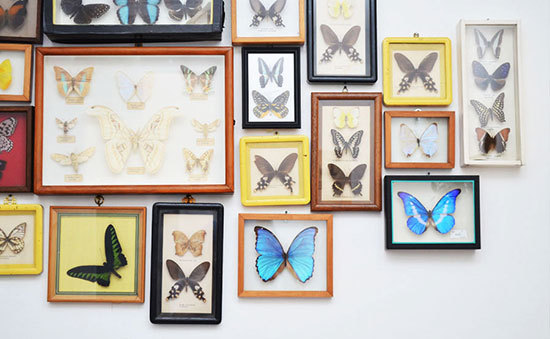 | Designer Brett Roddis collected a series of framed butterflies and moths to hang on his kitchen wall.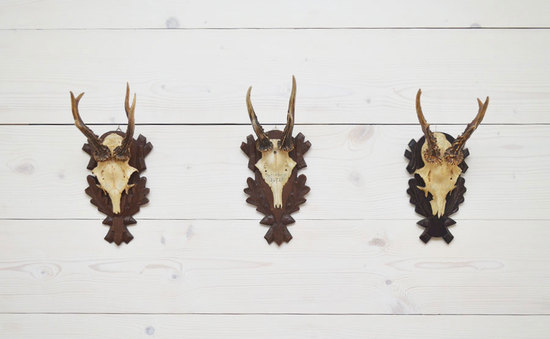 | A set of neatly placed deer antlers are the lone objects that hang on Matt Pierce's dining room wall.