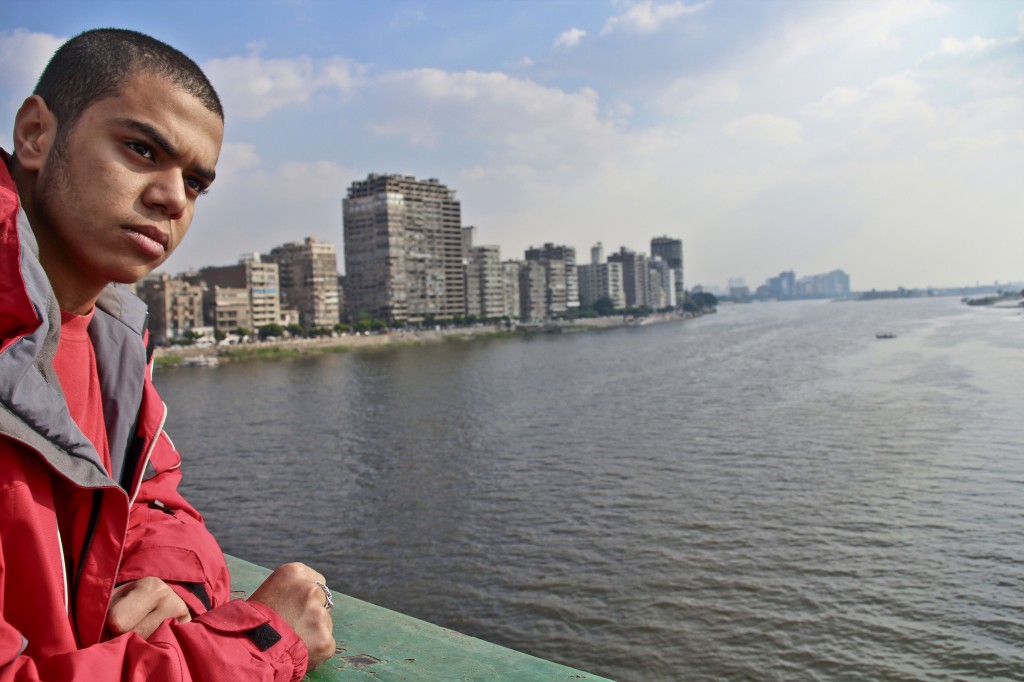 Photo Credit: Shadi Rahimi/Turnstyle News
Ahmed is saving money to visit Iraq and find his girlfriend, who he is worried about. He works in his free time on a pyramid scheme popular in post-Revolution Egypt, where young people earn commission by selling products to each other via word of mouth and sign others up to be part of their sales team. "I don't think I'll ever find another girl like her," he said..
Ahmed Eprahem is pretty much a typical middle-class Egyptian teen. He attends high school, works a side job, lives with his family in the same home he grew up in, hangs out in coffee shops and along the Nile, and isn't shy about showing his romantic side. At 17, he's also a champion kung fu competitor, which he quit after badly injuring an opponent.
In the spring, he went to Tahrir Square to take part in the Revolution. He lost a friend who he said was shot in the head by a sniper, and he watched as the military protected the people from the police, winning over much of the people's trust. Since then, the military has been ruling the country - deploying units in response to protests; converting military bases into detention facilities; jailing thousands of civilians after trying them in military tribunals; determining who will make up the new interim government, and what power elected officials may hold.
Eprahem is well aware of the politics of military rule. He said he's upset by other developments since January, including harassment by thugs, a lack of security and order. But it isn't any of that which has impacted his decision not to join the military. Eprahem is a student at a military high school, which is like an ROTC program in the states - training without stated pressure to pursue a military career. Like many Egyptians worried about the battered economy, he's more concerned about the quality of life if he stayed beyond the one to two years of mandatory service. He wouldn't make enough money to comfortably support a family, he explained. He plans to attend engineering school.
In the near future Eprahem hopes to visit his girlfriend, who returned to Iraq during the first months of the revolution, and to see a more stable future for his country. After he and his friends returned to Tahrir recently to witness another round of clashes where more than 40 were killed, his friend posted a message on his Facebook: "SEND this ❤ to anyone you don't want to lose in 2012."
SUBSCRIBE TO & FOLLOW THE MORNING EMAIL
Get top stories and blog posts emailed to me each day. Newsletters may offer personalized content or advertisements. Learn more