By Austin Grogin
UCSB
Many statistics show that the average college student changes their major emphasis three times in a typical four-year collegiate career. Well, no offense to the "average college student," but I felt a lot more comfortable with my pre-enrollment decision: Communications.
Given the fact that UCSB does not offer a Journalism (my passion in high school) degree, I figured that a Comm program would be the next best thing available without straying into an "impractical" program. I could just hear my Grandparent' voices in my head: Oh, an English major...so, what exactly do you plan on doing with that?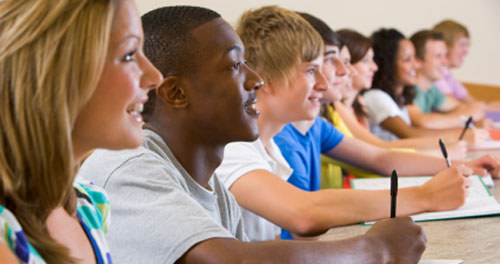 However, after visiting the school's open house weekend, I realized that the Communications program might not be the best fit for me. So, I re-declared myself as a Political Science major, anticipating the idea of debating public policy in a class full of spirited and like-minded individuals just like all the colleges I would see on television and film. For those of you keeping score at home, that is one major change before I was even formally declared a student at UCSB. I enjoyed the lower-division, pre-requisite Poli Sci classes I took during my first year, especially after I became close with a couple professors that I took multiple classes with. Then came my sophomore year.
As I advanced through my required course work, I began to find my classes repetitive and unfocused. As much as I enjoyed the case studies that accompanied the program, the majority of the curriculum was theoretical, and that side of politics did not interest me. I began to grow disinterested in lectures and non-participatory during my TAs' sections - and my grades suffered as a result. The moment I found out that Law Schools didn't give special consideration to Political Science majors was the last straw.
The feelings of restlessness, worry and frustration that I felt after UCSB's open house reappeared. I knew that it was, again, time for a change. I decided to take some Music classes, which I found much more interesting. I had written my college entrance essays about the role music played in my upbringing (hint: it was important), and I had finally found classes that taught me to verbalize the way that a great album could make me feel. And then I almost failed Music Theory. Unlike Political Science, this time it was the concrete foundations of music - rather than the theory - that led to my downfall. After speaking to an advisor and my extremely understanding parents, I decided that I could not continue on a path that had a chance of ending in failure. I had to find a program that had not only practical applications, but also a study of theory that was grounded in concrete examples. So on a whim, I enrolled in Introduction to Film.
One year later, I have no regrets about officially declaring as a Film and Media Studies major. Even though I enrolled at UCSB a staunchly dedicated Communications Major, I changed my mind, just like the statistics suggested, exactly three times. And that is the beautiful thing about college. Just like multiple acceptance letters give you a healthy choice of schools, four years of schooling gives you a chance to find a program that you truly enjoy. This does not mean that you should second-guess your passion, just keep an open mind and explore the many opportunities that high education offers. College is supposed to be fun and exciting - save the stressing for Graduate School.
FOLLOW HUFFPOST