by Aaron Johnson
University of North Texas
Picking a major is one of the most pivotal points of a young adult's life. With so much stress put on it, many begin to do so, though it may not be necessary.
With college classes well underway many, myself included, look to the ever-daunting decision of picking a major. Do I want business? Engineering? Journalism? Art? A foreign language? What does this do for me, anyway? What if I hate it?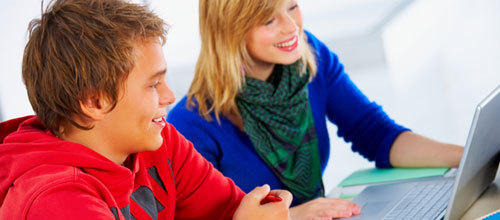 Academic advisers kept asking me what I liked to do, and my reply continued to be: everything. While there were a few obvious things (most involving too much math) I knew I didn't want to do, there were very few things I couldn't see myself doing on the long list of majors they displayed for us.
As I continued to go to these advising sessions, I slowly began to narrow my choices down to a few. I don't want to do something just because I'd make money; I want to do something I enjoy, or at least tolerate. I want to learn about it before I choose something. Thus, I continued to take exploratory classes.
As you look for what you'd like to choose in a major, don't settle for something simply because you could see yourself doing it, or you think you'd make bank doing it. All too often you see people returning to college because their first go-round left them getting lots of money, but miserable, as they couldn't stand the career path they had chosen.
You don't have to officially declare a major until you have finished up all of your perspective university's core curriculum. At UNT, as is common with most universities, you'll likely use the first two years of your college career to fill your brain with core classes that everyone has to take regardless of their major.
So, what's my advice for upcoming and undecided college students? Take your time. You don't have to decide right away. If you're not completely assured in a decision for your major, do what I like to call major-shopping. Experiment with things you think you could see yourself doing, and even those that you aren't so sure about, to get a well-rounded viewpoint. Find what you're passionate about and strive towards it.
Some may come into college already knowing that they are passionate about something that may not necessarily yield a high-success rate, and are discouraged from it by the people and advisers that these students have come to respect. Go for it! When you know what you're passionate about, stick with it, hone in your skills and work hard! Nothing says you can't be what you want to be just because those telling you not to decided to discard their passions.
In the meantime, don't stress. College is a time to enjoy the little things and your first experience of freedom. Find out what works for you and chase it! There's little else to it than that.
SUBSCRIBE TO & FOLLOW LIFESTYLE
We're basically your best friend… with better taste. Learn more