Lucas Verzbicas, U.S. Triathlete, Wins Medal For Teammate With Cancer (VIDEO)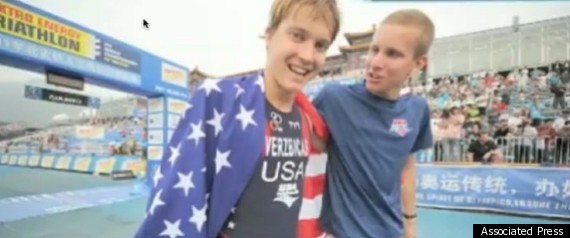 Lucas Verzbicas put his own long-distance running ambitions on hold to win a gold medal for a friend who was diagnosed with cancer, the Associated Press reports.
Verzbicas had given up triathlons to focus on long-distance running and was called "the next great American long distance runner." But, when his long-time teammate Kevin McDowell was unable to compete for the junior title at the World Championship in China, Verzbicas got back into his triathlon gear to compete and win the title for his sick friend, the news outlet reports.
"It's the best day of my life," Verzbicas told the AP. "Kevin has a medal now, finally, and we did it."
Now back in the States, Verzbicas is headed to the University of Oregon to resume his long-distance running career and McDowell is going to the Olympic training facility in Colorado. Just three weeks from his last treatment, he told the AP he hopes to race again in the near future and plans to use the gold medal from Verzbicas for inspiration.
"Each day is getting better and better," McDowell told the news outlet. "Especially after watching that, it's just like I feel new. I feel like I have a new life again."

WATCH:

WATCH Related Video: