THE BLOG
Subject/Subject at Subliminal Projects: Women Helping Women Through Modern Art
Subject/Subject, an exhibition of emerging female artists benefiting the Downtown Women's Center, is currently showing at Subliminal Projects in Echo Park. Even if you're not tapped into the LA art scene (yes, New Yorkers, we have one), Subliminal Projects should ring a bell. One of its founders, Shepard Fairey, is the artist behind the famous and iconic Obama hope poster plastered all over the country during the 2008 presidential race.

Subject/Subject, features works from over a dozen female artists, and seeks to open a dialogue about self-image, role models and the messages women project in the media.
I sat down with co-curator and artist Deedee Cheriel to learn more about what led her and Amanda Fairey to put this powerful, female-centric show together.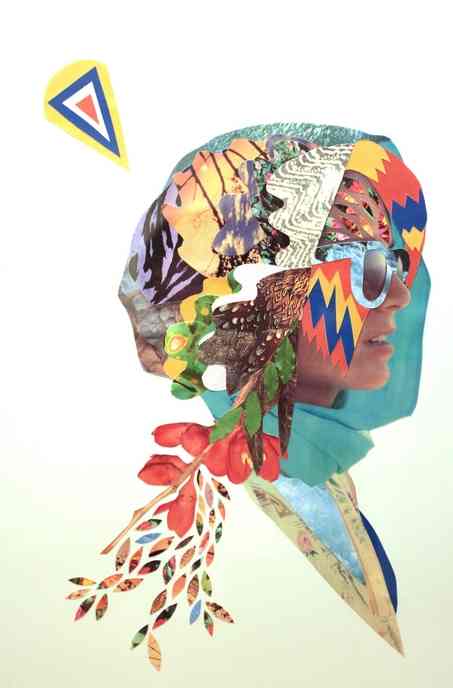 How was Subject/Subject born?
The show came from a conversation I had with Amanda Fairey, about how female artists don't really get to show as much as men. Women show maybe about a third less then men do. Historically in galleries and museums, there's just a higher ratio of men to women with their art on the walls.
Why do you think women are under represented in art? Are there fewer female artists?
I don't know. We were wondering if it's because women aren't supported as much or encouraged to pursue art into the realm where they're successful. Maybe it's because they have children. It could be that women don't put themselves out there as much.
It's strange to think that inequality in the art world would be an issue in 2010.
I think of the women in the 60's that had this great feminist movement, and how it worked to counter balance the inequality of woman's art in galleries. They really altered woman's contribution to modern art in a positive way, but to this day, it still remains out of balance.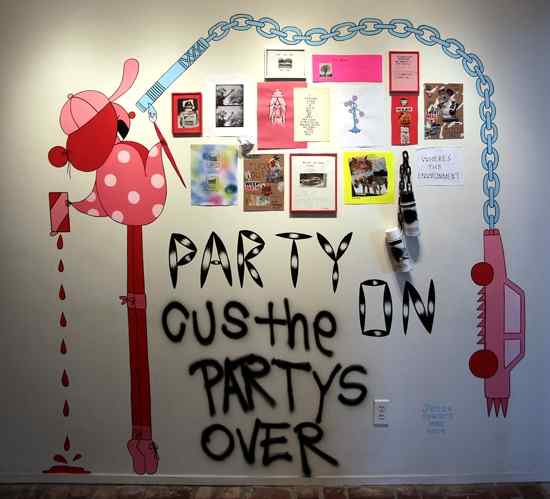 Is Subject/Subject your answer to that inequality?
For me, there were both personal and political reasons. We really wanted to create a platform for younger women artists to be able to show, who wouldn't otherwise have the opportunity. There are people that are turned off by feminism, and women banding together to do a show. They don't want to politicize art. But I feel there is a need for women to come together and help each other.
You seem to have a very personal stake in this project.
For me personally it was an amends to myself. In my past I was in a relationship that was really abusive and really hard for me. And it's not so much the relationship itself, but the shame and judgment that came along with it and the fact that women don't talk about it. Most women don't want to acknowledge something bad or negative in their life.
I can only imagine how difficult that must have been.
I know a couple other women in the show had been through a similar thing and felt strongly about being in a show where you're supporting other women, instead of being like, "Look at that girl's shoes." Do you know what I mean?
Yes, I definitely do!
We're also helping the Downtown Women's Center, which is another platform for women who don't necessarily have opportunities, or even the basics. If you read the literature about the Women's Center downtown, you learn that it wasn't until the 70's that they opened shelters for women. Homeless and mentally ill women were on the streets, taking care of each other, and learning how to heat up water in the sun to take a shower and watching each others backs while they slept. But men had shelters.
It must be so rewarding that Subject/Subject is doing double duty, supporting female artists and women in need. The art in the show is really diverse and strong, by the way.
The art is outstanding. Meryl Smith's piece with the Louis Vuitton bag, her statement was about showing pets as accessories; it's a really strong piece, at the opening reception, people were taking pictures of it all night. The Swoon piece is really beautiful, organic and earthy. I love Liz McGrath's use of animals and nature and crystals, and healing. It's really interesting how common the themes of animals were throughout the work of all the women.

And it's especially present in your work, which I truly love. If I had more walls in my house I'd buy more pieces!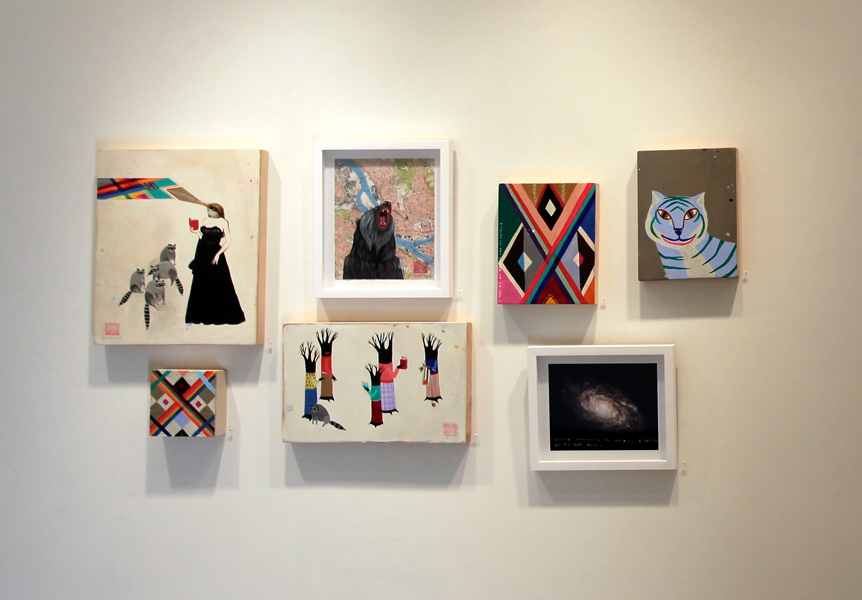 Subject/Subject exhibition hours are Tuesday -Friday 1PM-6PM and Saturdays 12PM - 5PM.
A closing event will be held on Saturday May 8, featuring performances by the LA Women's Choir, and LA band, Tearist.