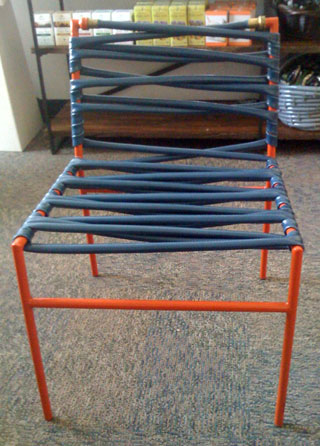 The chair, which is made from an old garden hose. By local Denver designer Chase DeForest.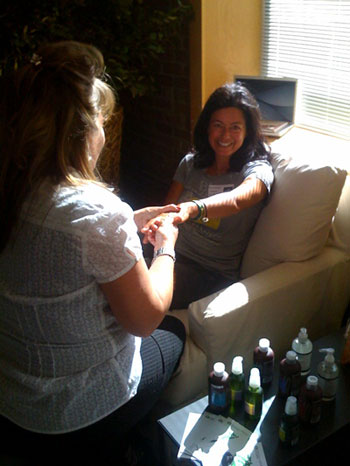 Laurie David enjoying the follow-up to her facial, an aromatherapy hand massage.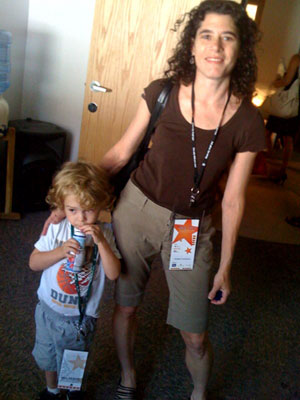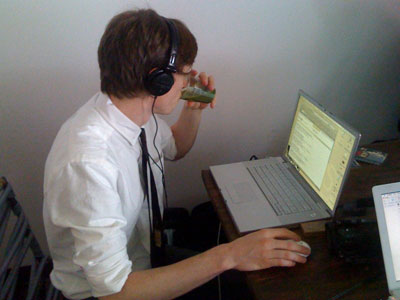 I think an important, important piece is this collaboration thing and I think we toss this word around, but I think the actual engagement of collaboration and really really creating sustainable paradigms and sustainable society is about each one of us. I'm talking about business, government, non-profit...I'm talking about schools...This is collaboration and this is what it looks like. Figuring out how to come together on issues that we believe in and move them forward together.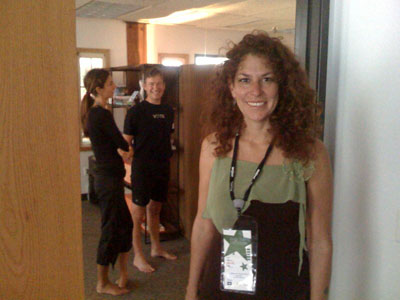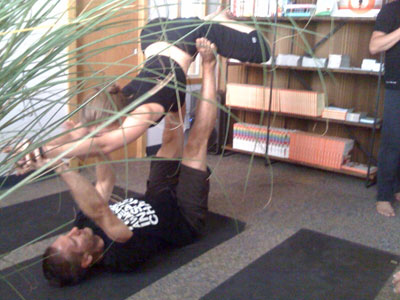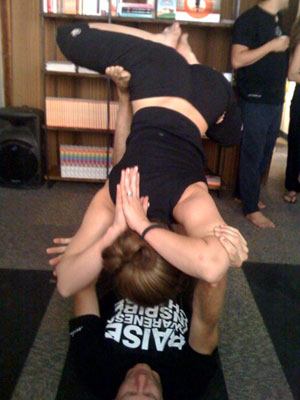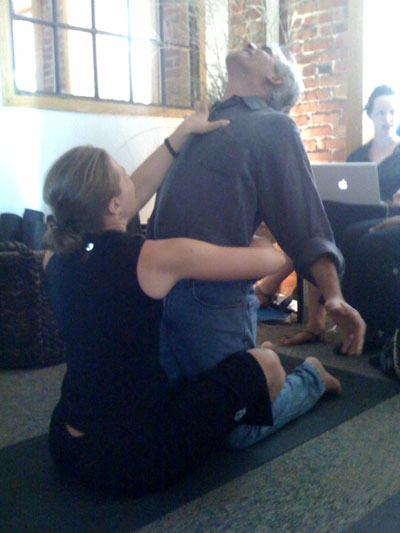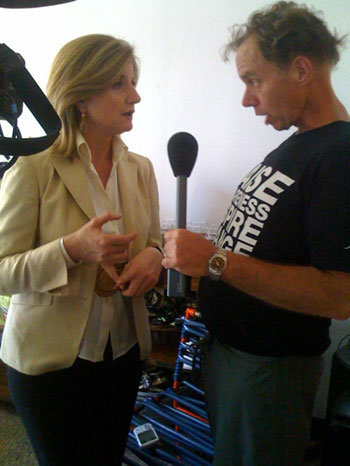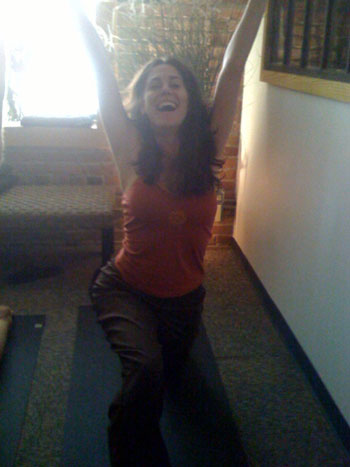 SUBSCRIBE AND FOLLOW
Get top stories and blog posts emailed to me each day. Newsletters may offer personalized content or advertisements.
Learn more